CyberRear SPD-3
146

g.

(24h)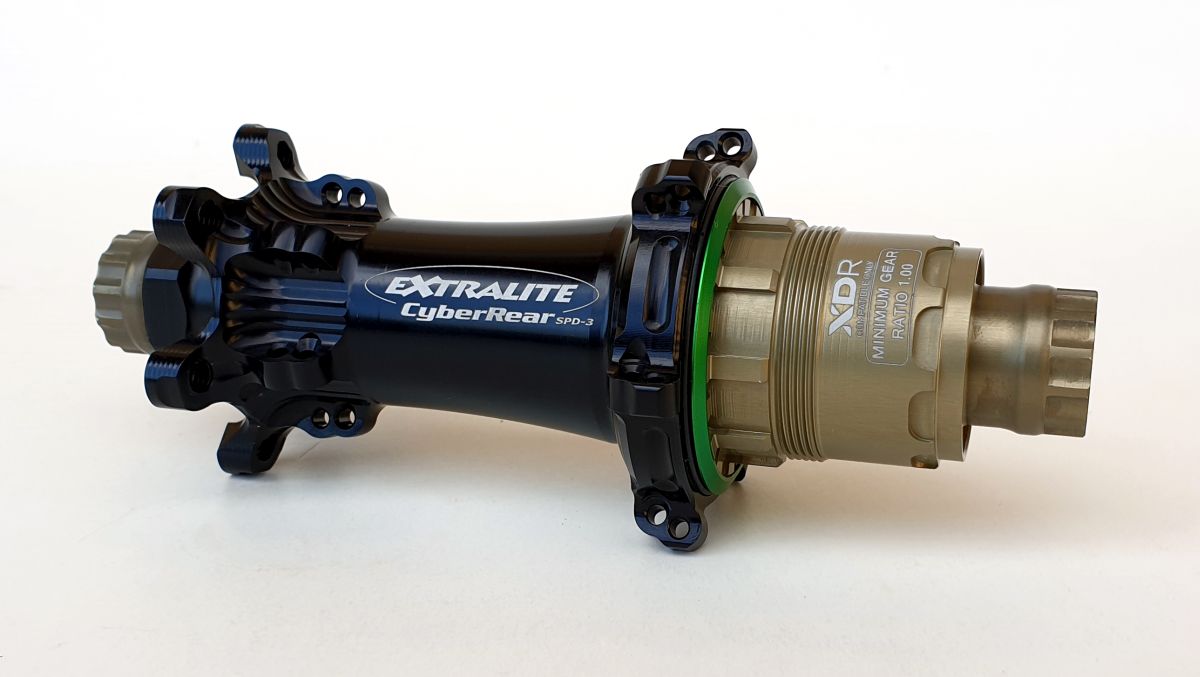 Road / Cyclocross lightest disc hub.
Improvements over the previous model:
- No need to open the hub for wheel building or spoke replacement
- More equalized spoke camber on each side
- Can handle a higher spoke tension
Weight: 146g.
Drilling: 24h only.
Spoke number: 24h only.
Material: special AL7075TX & Grade5 Titanium.
Bearings: 3x 6803-2RS ABEC5 1x 6903-2RS ABEC5 cartridges.
Width: 135mm(quick release) and 142mm(Thru axle 12mm) frames.
Compatibility: Shimano-Sram 8/9/10/11S*, Campagnolo 9/10/11/12s, Sram XD/XDR Drive*.
Bearing options: Enduro ABEC 5, ABI Enduro 440-stainless, HDC Ceramic, XD15 Ceramic.
Axle construction: multishaped 17mm, milled to micro tolerances.
Body construction: 3D multiaxial machining all in 1 stage.
Finishing: black anodized body, "hart-coated" axle-ends.
Micro-tuner: the quickest bearing preload system.
Freewheel: Hyper engineered 2pawls OR-Drive.
Graphics: laser etched.
Manual

* Minimum/shortest ratio
CyberRear freewheel mechanisms are suitable for road and cyclocross use (and not MTB), minimum 1.00 gear ratio.
Shorter ratios may result in high torque and damage freewheel mechanism.
Bearing options

Lacing instructions

H

ere you will find

pre-calculated spoke lengths, spoke patterns and wheel building tips.
Specifically designed for Road disc use.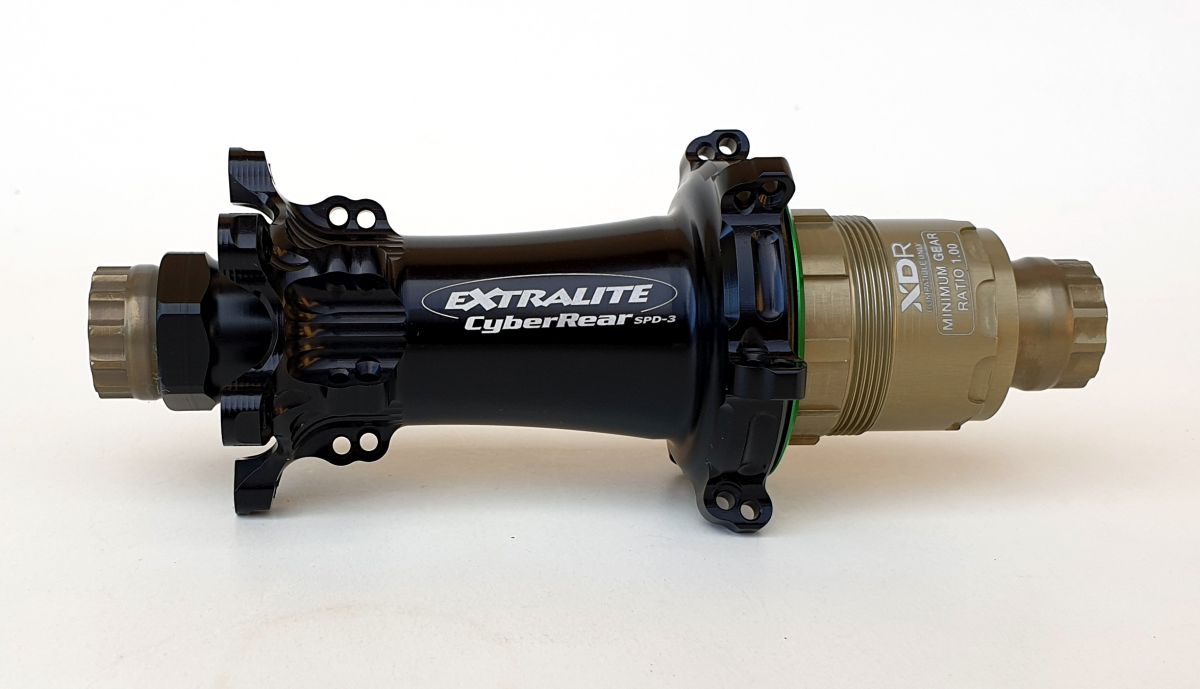 4-bearing design for long lasting performance.
Oversized titanium ratchet wheel with a precise 32T pawl engaging system.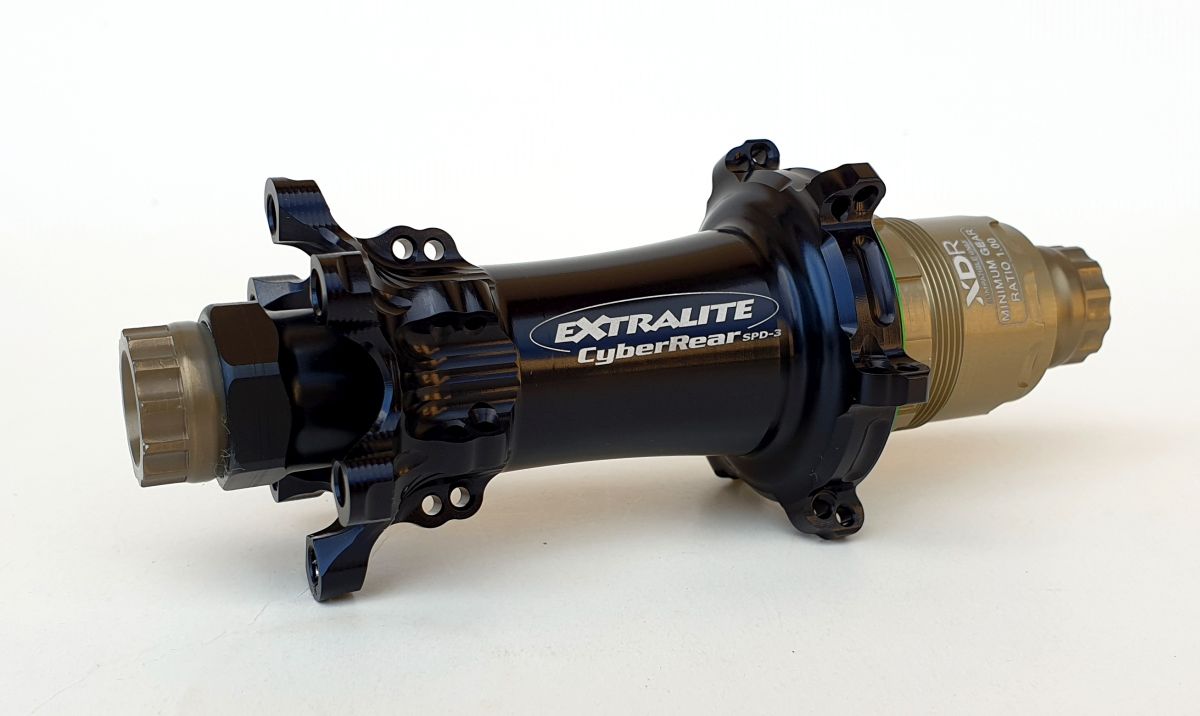 Straight pull spokes increase wheel stiffness under sprinting. They appreciably reduce lateral flex and increase torque transmission reactivity. All this comes with a noticeable weight reduction too!
Micro-tuner: our easy and quick external bearing preload system that ensures precise tuning, smooth running and no play at the rim.
Equipped with ABEC5 cartridge bearings featuring Grade 5 Chromium Steel Balls, 52100 Hi-Carbon Chromium Alloy Races, Nylon-Graphite Ball Retainers. Fully serviceable.
Very light: a weight nearly as low as hybrid ceramic versions.
Special low friction SRS axial seals on main hub bearings, 2RS protective seals on freewheel bearings.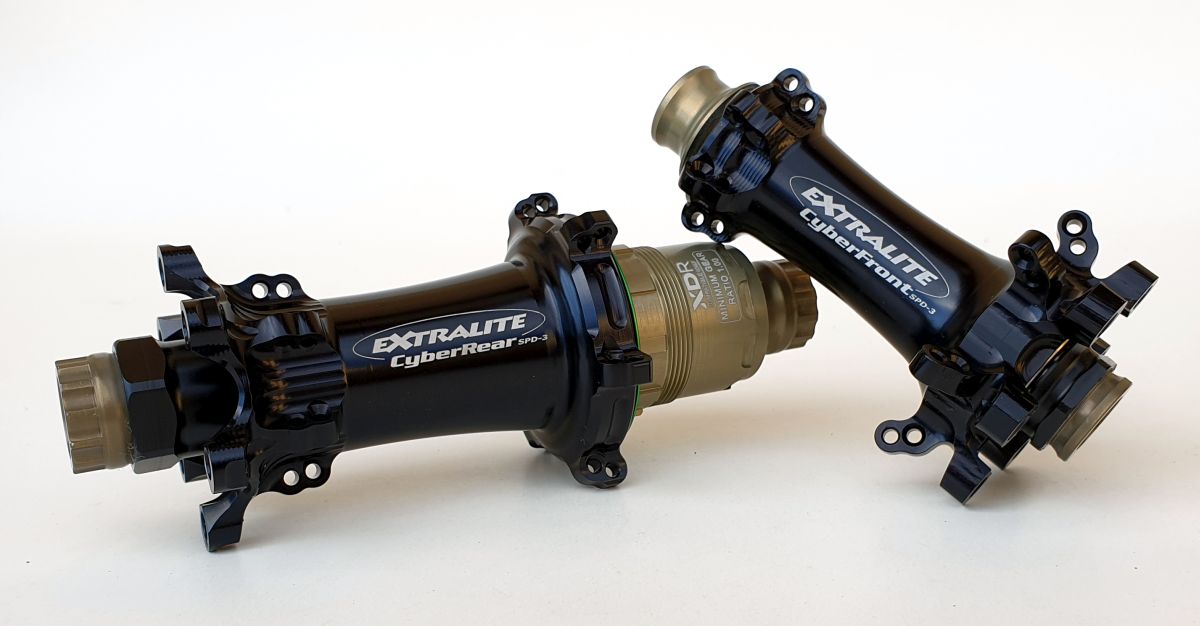 Hi-tech rarely combines with maintenance easiness, not here!
As with all Extralite products CyberHubs exceed UNI/DIN Safety standards.

100% made in Italy