Special Freewheel kits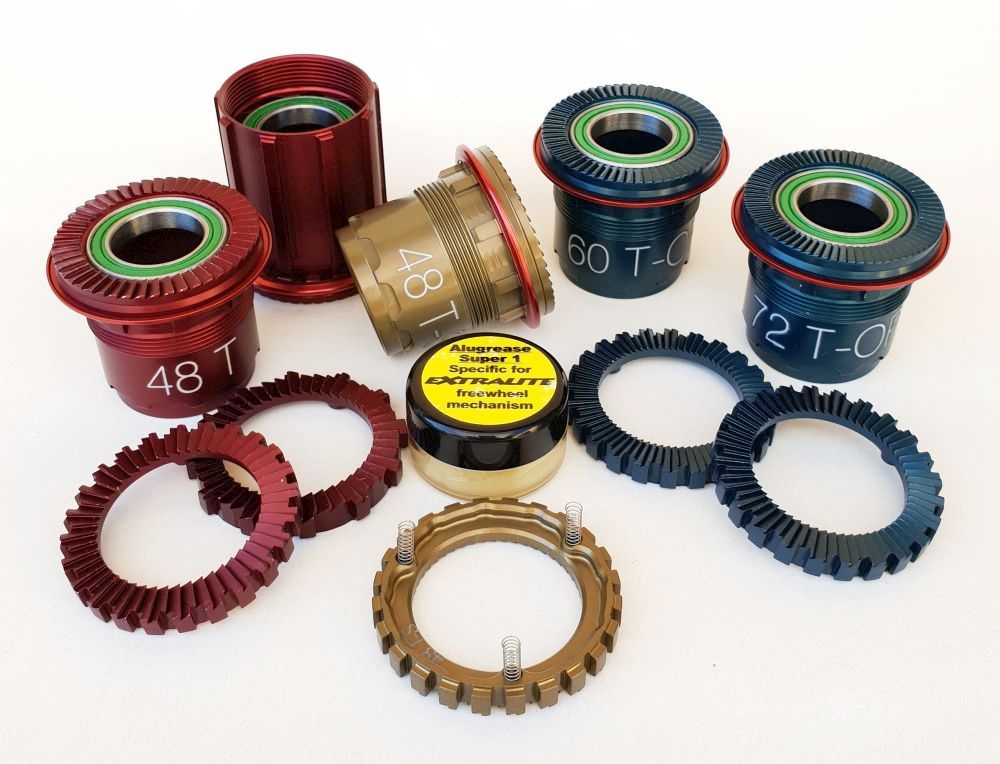 Each kit replaces the standard 36T engagement with a higher teeth pattern.
Special freewheel kit are compatible with HyperBoost R, HyperRear2, HyperCamber2, Hyper JR, Hyper VR.

Read well manual instructions before installing the new freewheel.
Versions

Notes

Bearing options

Includes

Weight

Manual

45T Shimano MTB 11s

- Enduro stainless
- HDC ceramic
- Stainless Ceramic

- special freewheel body
- special floating ring
- 1set of standard springs
- 2 bearings
- 5cc of Alugrease Super1

40g

45T Shimano Road 11s *
Fits only 142+ frames*
48T XD Drive


48TS XD Drive
Lower friction
60T XD Drive
Open Program **
72T XD Drive
Open Program **
45T , 48T, 48TS patterns have already been race tested for over 3 years.
** Open test Program: 60T and 72T kits benefit of a special warranty condition:
end-user feedback registration allows for one free replacement kit if worn-out part are returned to us within 2 years.
* Shimano MTB11s and Shimano Road11s cogs
Current Shimano Road11s cogs requires a wider fitting than Shimano MTB11s cogs.
Our MTB hubs fit the Shimano MTB11s.
Our Road hubs fit the Shimano Road11s.
This in order to use all the possible spoke camber that sensibly influences the wheel lateral stiffness.
This special wider freewheel has no room to work on 135mm nor on X-12 frame mounts.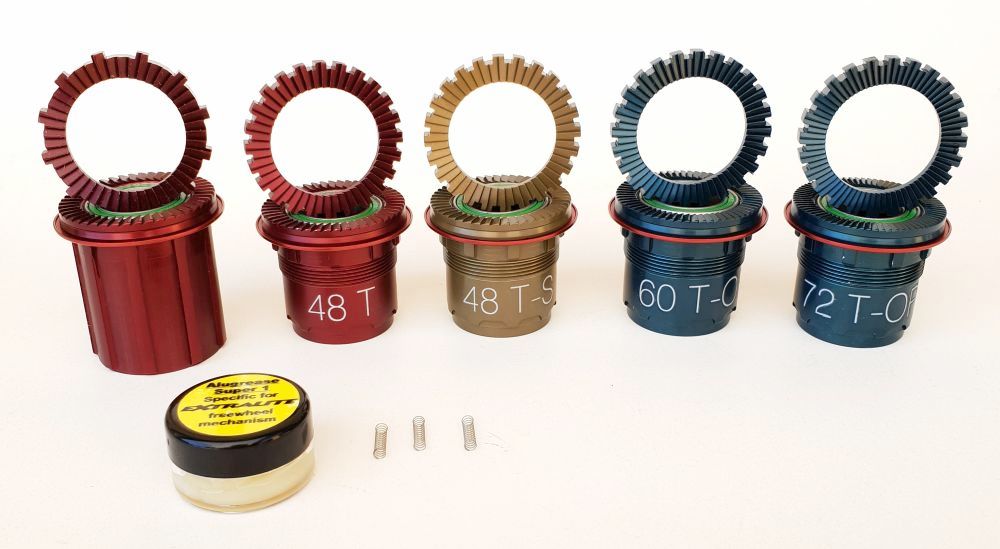 100% made in Italy