Hyper+ Freewheel kits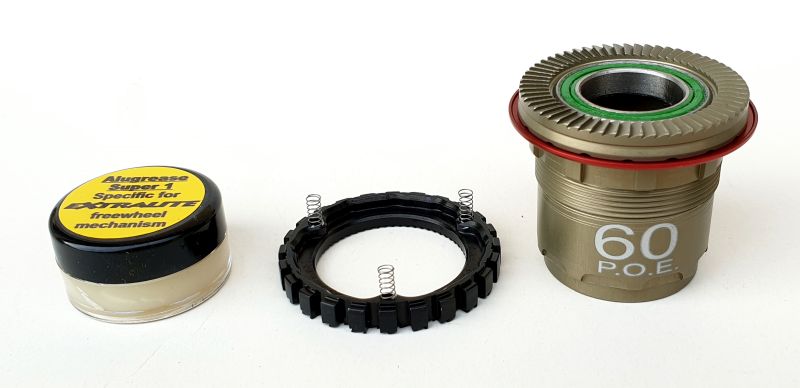 These"Hart-Coated" fully-alloy devices have been able to manage extremely high torque since the birth.
In 10 years of continuous refinements we have progressively fine tuned the front-engagement freewheel mechanism of Hyper hubs.

Today models feature a number of refinements that have improved life-span, engagement performance and maintenance easiness.

60 points of engagement (P.o.E.) offer an extremely fast response and a lower coasting friction than most conventional road hubs.
Kit model

Manual

Notes

Bearing options

Includes

Weight

36 p.o.e. XD Drive

- special freewheel body
- special floating ring
- 1set of standard springs
- 2 bearings
- 5cc of Alugrease Super1
- Special Lock-Ring (Shimano 12s)

40g

60 p.o.e. XD Drive
60 p.o.e. Shimano MTB 11s
60 p.o.e. Shimano MTB 12s

Special Lock-Ring included
45T Shimano Road 11s *

Fits only 142+ frames**
All the kits listed above are compatible with HyperBoost R, HyperRear2, HyperCamber2, Hyper JR, Hyper VR.
Each kit includes: freehub-body, float-ring, bearings, springs and the specific Alugrease S1.
Never mix parts between different kits nor mix new and weared parts.
Read well manual instructions before installing the new freewheel.
Lube only as for instructions.
(**)45T Shimano Road 11s
This special wider freewheel can be mounted on 142+ frames only.
Both X-12 and 135mm frames do not offer enough room to accept it.

Notes about Shimano MTB 11s and Shimano Road 11s cogs
Current Shimano Road11s cogs requires a wider fitting than Shimano MTB11s cogs.
Our MTB hubs fit the Shimano MTB 11s.
Our Road hubs fit the Shimano Road 11s.
This in order to use all the possible spoke camber that sensibly influences the lateral stiffness of rear wheels.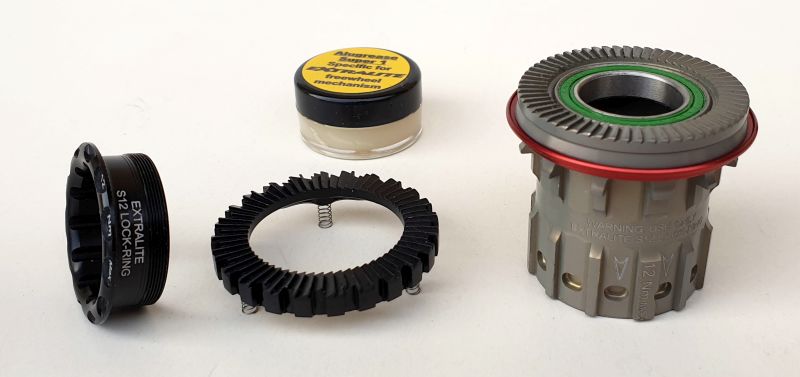 The new Shimano MTB 12s compatible freewheel kit features 60T and includes is specific lock-Ring.
The new 60 P.O.E. freehub/floating ring mechanism further enhances engagement quickness, increases overall lifespan and simplifyes maintenance.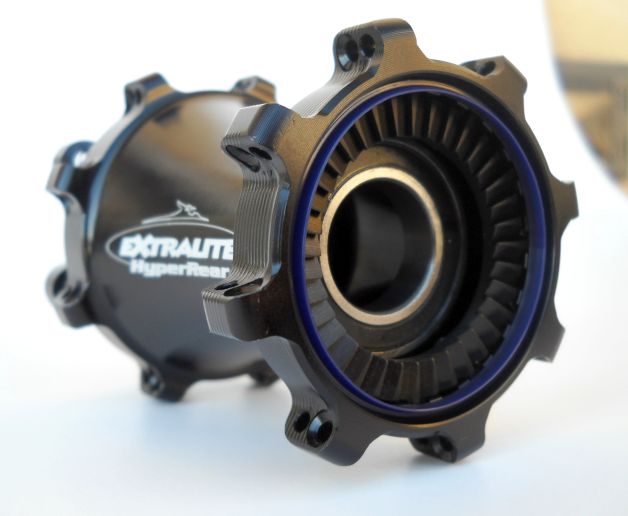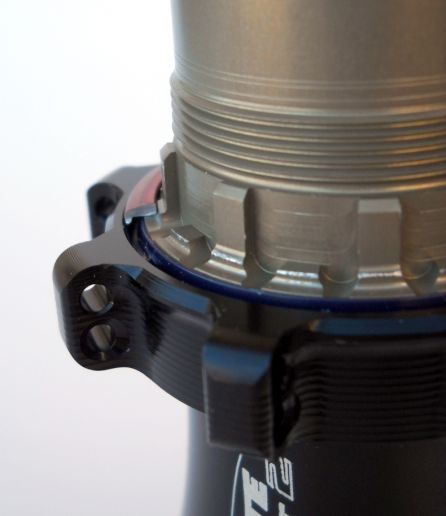 Specifically designed long-life polyurethane lip-seal protects the freewheel mechanism.
Lifespan of freewheel components proved to exceed our best expectations from the very beginning, over 10 years ago.

100% made in Italy