HyperWiz 98g.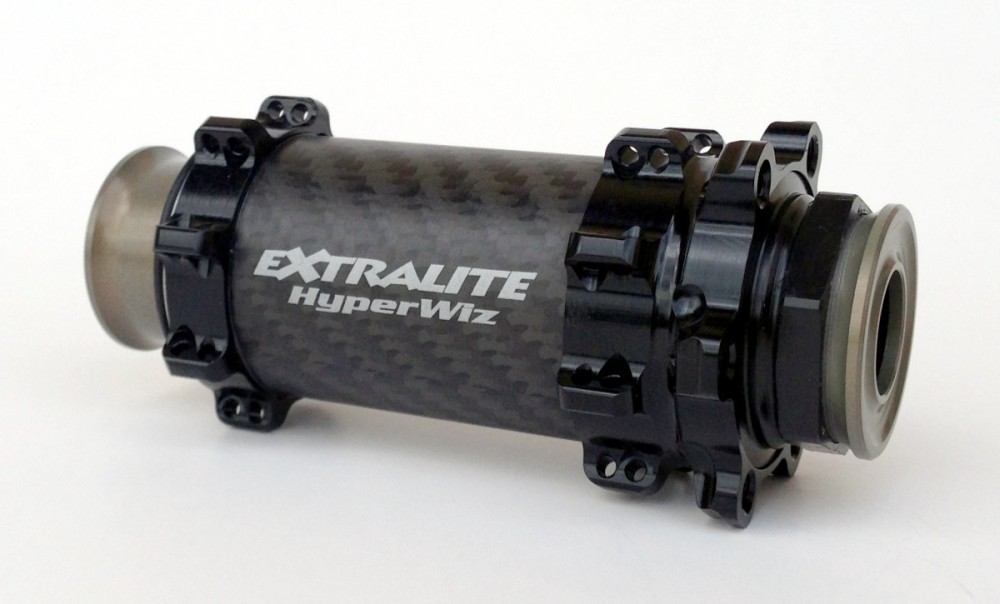 Predictive as a wizard.
Weight: 98g.
Drillings: 24, 28, 32H.
Compatibility: RS-1 and Boost Torque cap compatible forks.
Material: special 7075TXX / Carbon fiber.
Axle construction: multishaped 27mm carbon/alloy.
Bearings: 2x27.5-37 2RS sealed ABEC-5 cartridges.
Sealing: external Soft-Touch OR, 2+2 RS.
Micro-Tuner: easy to set external bearing preload system.
Finishing: "hart-coat" sides, black anodized body, matt carbon.
Optional: Enduro Zero-Hybrid-ceramic bearings.

Download user manual
Truly predictive composite axle. This detail is the keypoint for RS-1 performance.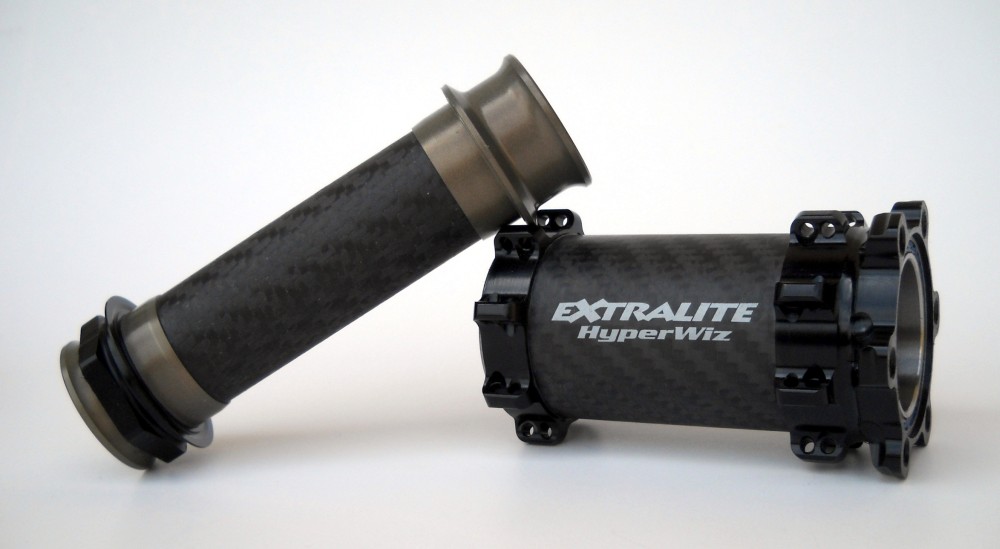 The massive axle works as the only connection between RS-1 fork sliders.
It's function makes the RS-1 system truly predictive or mushy-flexy.
Straight pull spokes for the maximum wheel stiffness.
They sensibly reduce lateral flex and increase disc braking torque transmission. All this with a slight weight reduction too.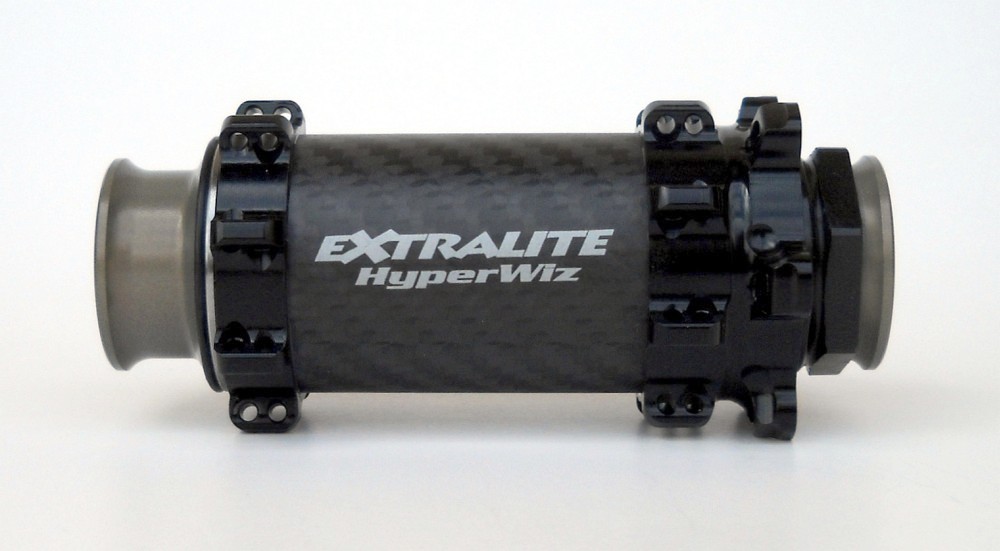 Micro-tuner: easy to set external bearing preload system.
Precise hub bearing setting ensures low bearing friction and no-play at the rim.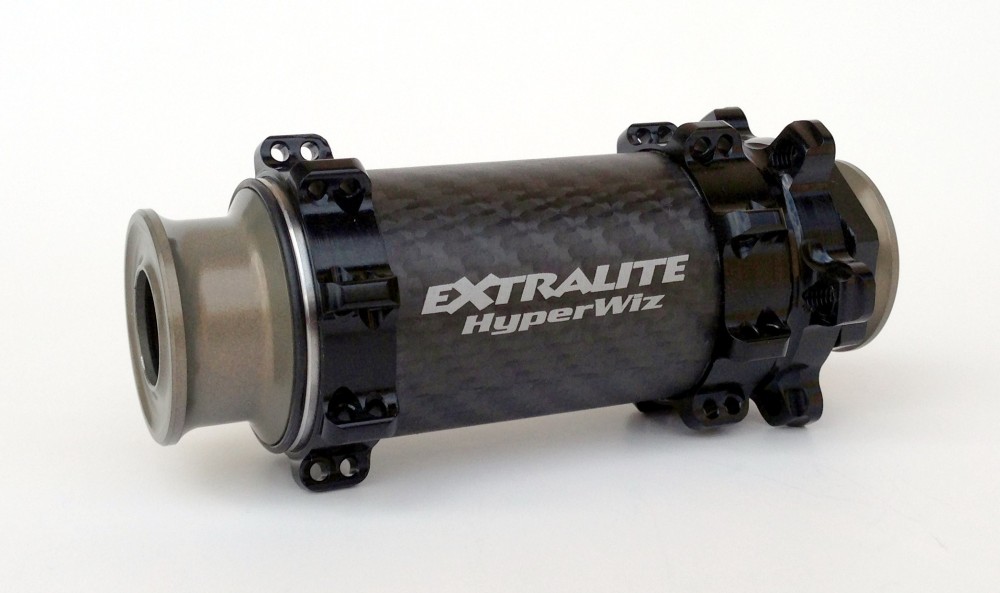 Sturdy, precise and incredibly light.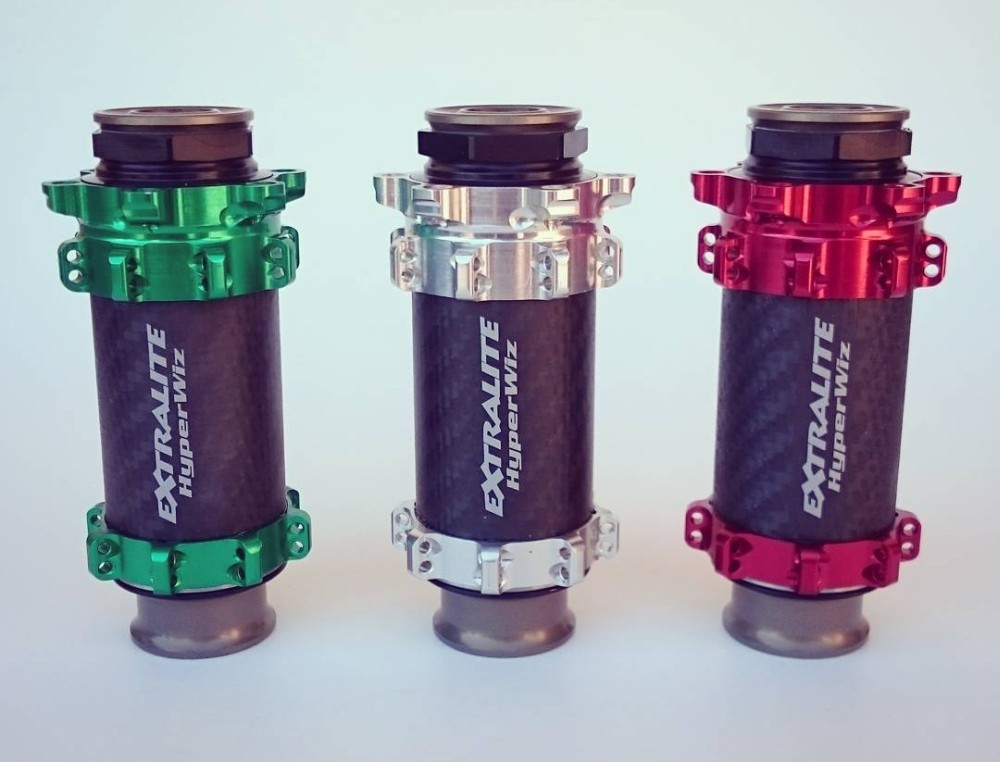 Here you find pre-calculated spoke lengths, spoke patterns and wheel building tips.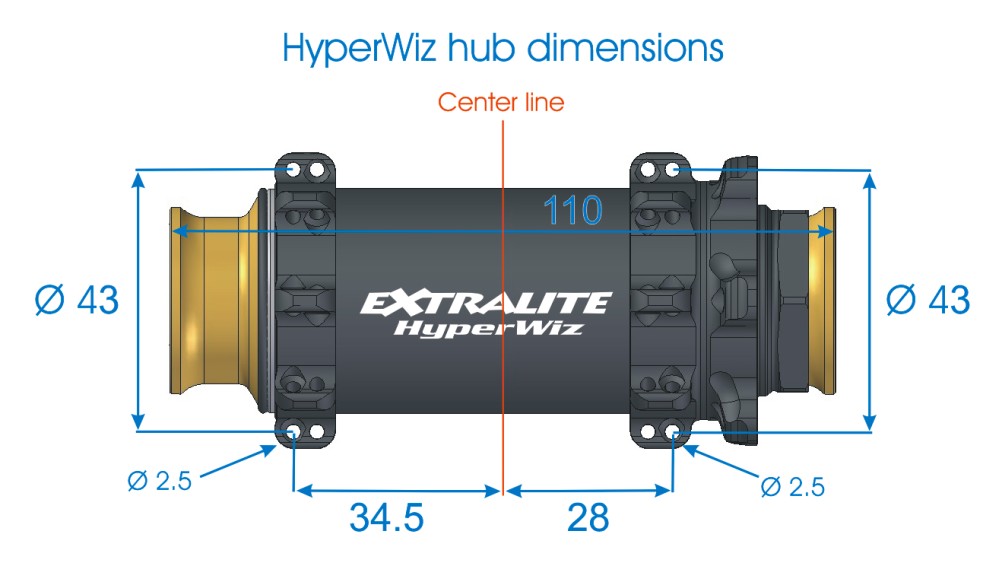 Dimensions for wheel building
Spoke hole Ø: 2.5mm
Flange drilling Ø: 43mm
Centre to right flange: 34.5mm
Centre to disc flange: 28mm

100% made in Italy