Amp Kit 1 (no added weight)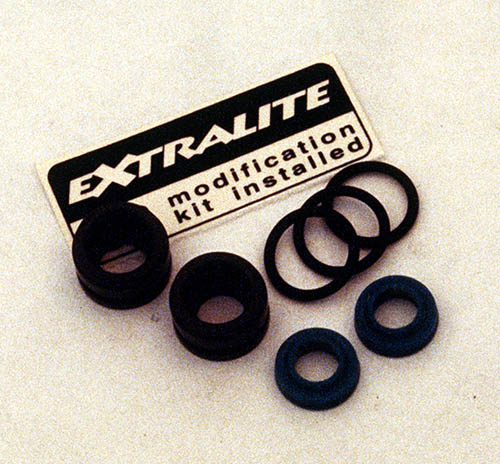 We designed and produced the AMP Kit 1 with all our respect for the bikes that made suspension history.
So many owners of AMP B4 and B5 have been constantly asking if they could put one of our works shock on their bikes... To answer these calls we decided to make just what the AMP shocks needed: our modification makes the AMP shock reliable, even in the worst conditions.
Graphite composite double lip seals (provding mud protection)
Hard anodized 7075T6 bushing guides for the shock shaft
Set of 3 new O-rings
The AMP Kit 1 fits B4 (pressurized) and all B5 shocks, it's easy to install following the original AMP service manual. No modification is required, just switch 7 critical AMP parts with the AMP Kit 1.
We recommend the AMP Kit to be installed only by professional shock service experts or directly by us.

100% made in Italy