CarboTense 27+ 1085g.(pair)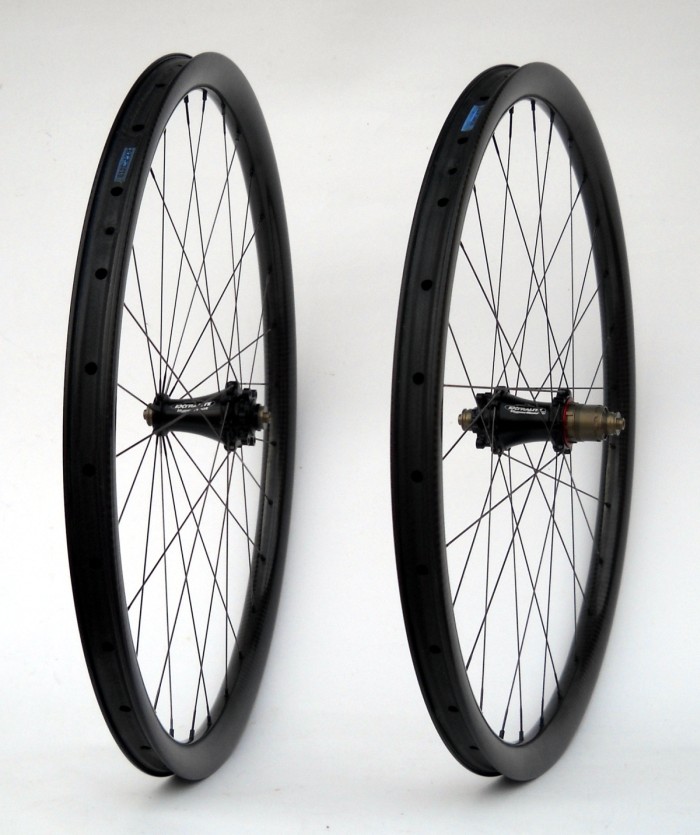 Race with the best.
Weight: 1085 g/set.
Hubs: HyperFront & HyperRear2.
Rims: AX-Lightness SRT 650B Clincher Carbon rim, 30x33.5mm, inner 24.5mm.
Spokes: 28+28 MegaLite Straight-Pull, triple-butted, bladed, black.
Finishing: Black anodized hubs / natural carbon rims.
Sealing: Soft-Touch external OR, 2RS bearings.
Nipples: External, black, double-square.

Best of German and Italian technology.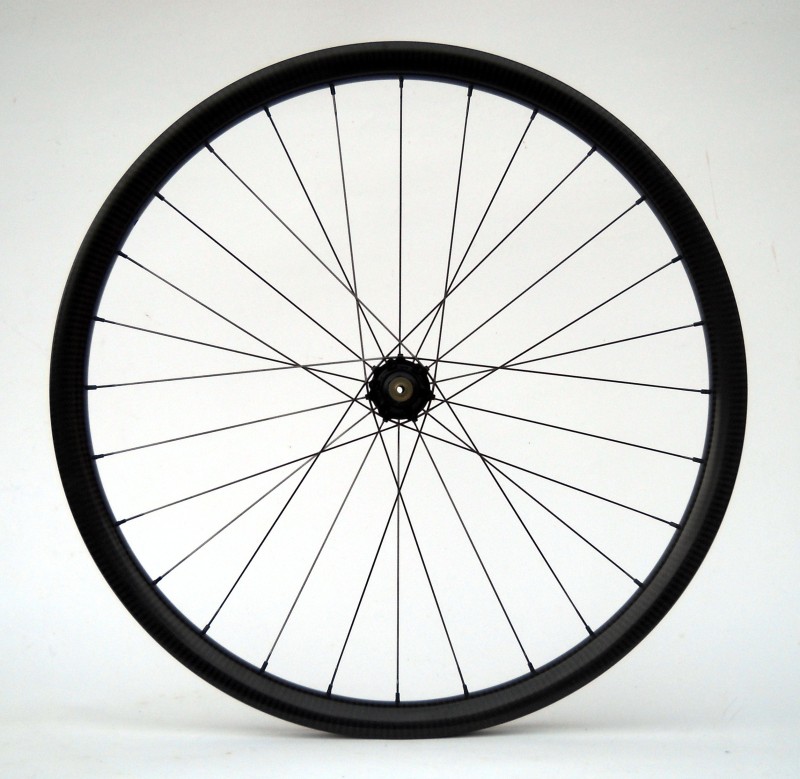 Available versions, front wheel:
HyperFront (standard 100mm, 9mm dropouts)
HyperFront QR15 (15mm thru-axle)
HyperLefty (lefty)
HyperBoost F (110mm,15mm axle)
HyperWiz (110mm, RS-1 Fork)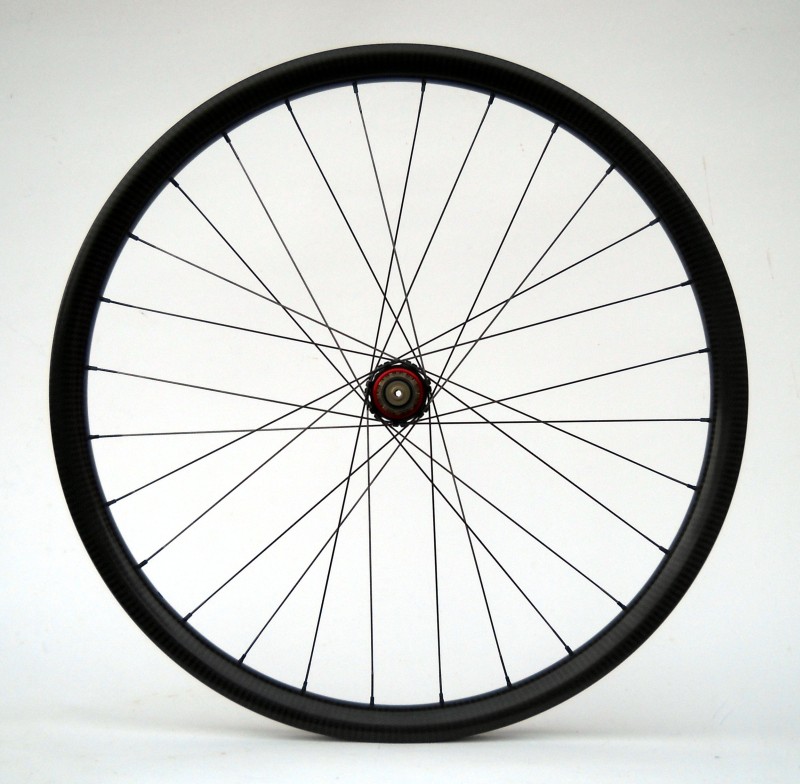 Available versions, rear wheel:
HyperRear2 10x135mm, (10mm dropouts quick-release) Shimano 10s or XD-Drive compatible.
HyperRear2 142mm (12mm thru axle) Shimano 10s or XD-Drive compatible.
HyperBoost R 148mm (12mm thru axle) Shimano 10s or XD-Drive compatible.
Option: HDC Hybrid-ceramic bearings.
AX-Lightness SRT 650B Clincher rims are 100% made in Germany and suitable for heavy riders too(up to 100kg).
SRT (spoke reinforcement technology) allows an extreme spoke tension (up to 130Kgf) and ensures a perfect nipple alignment.
This unique high spoke tension ensures a superior stiffness/weight ratio.
Low angular moment enhances acceleration and reduces the unwanted gyroscopic effect.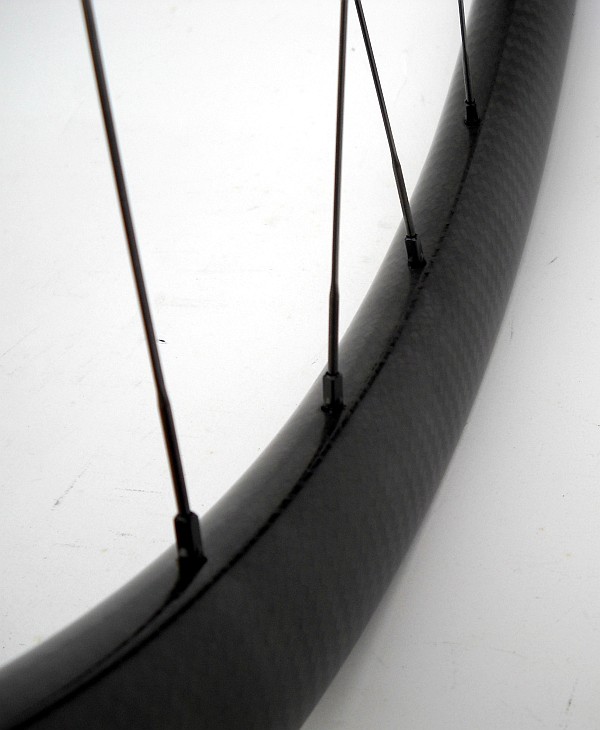 The generous 33.5mm profile is coupled with beefy & strong walls.
Tubeless ready and with a super wide tyre bead that offers the best riding manners of your tyre.
Laced with MegaLite custom spokes, extremely light and aereodynamic with unique reinforced threads.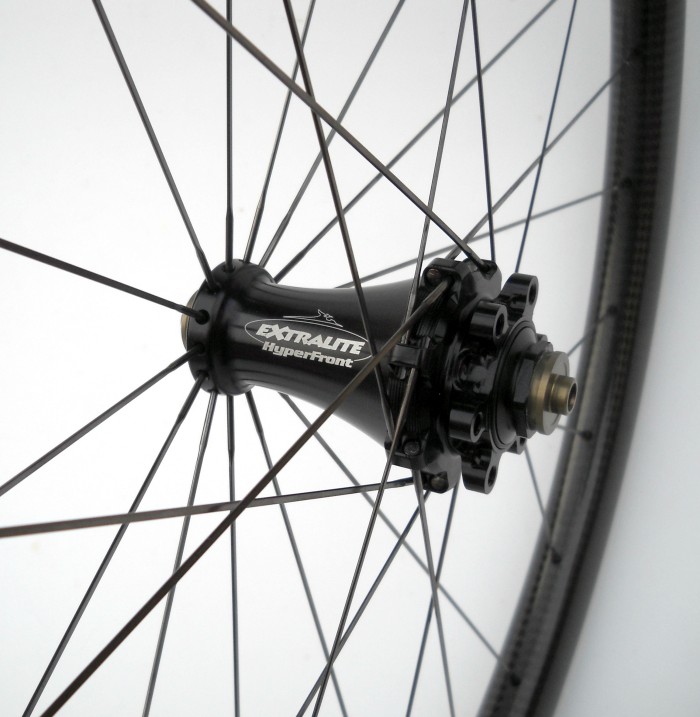 Additional external Soft-Touch O-ring seals enhance bearing and hub life.
Both HyperFront and HyperRear2 hub feature our "Micro Tuner" system integrated with the external seals.
Precise hub bearing setting ensures low bearing friction and no play at the rim.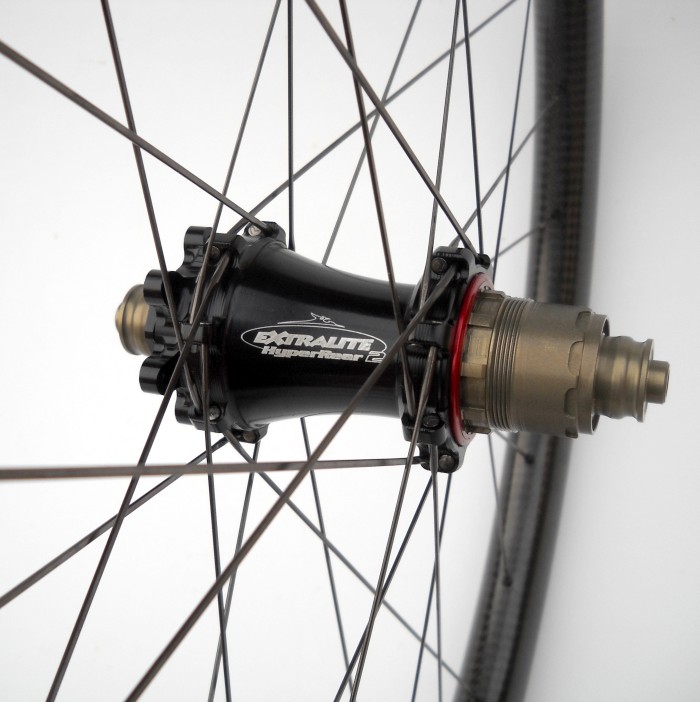 Straight-pull lacing significantly enhances lateral rigidity and helps to transfer acceleration directly from drive to tire.
Oversized hub flanges are also part of the secret, reducing the high stresses that drivetrain and disc brakes transfer to rims and spokes.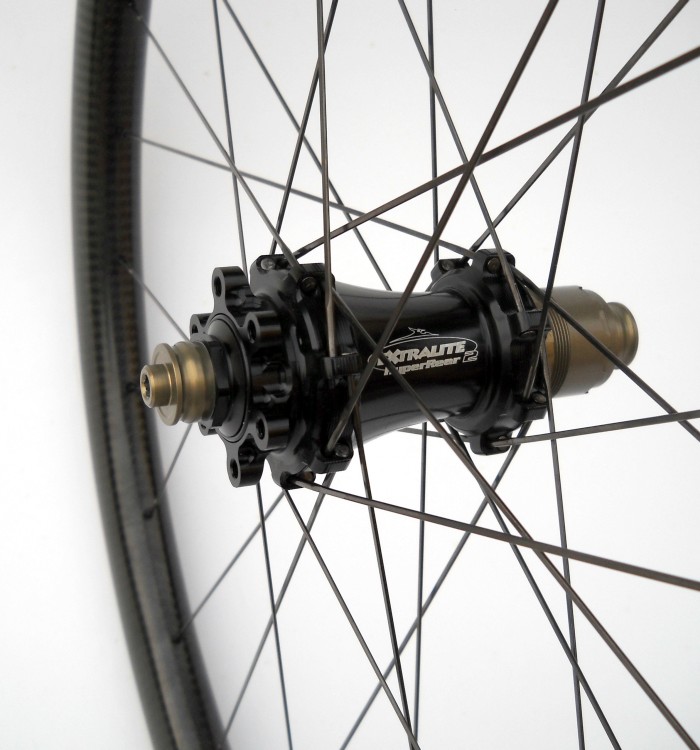 Really stiff and really light.
Wheelsets include spare spokes and are not supplied with skewers/QR.

100% made in Italy