CyberClimb A25 785g.(pair)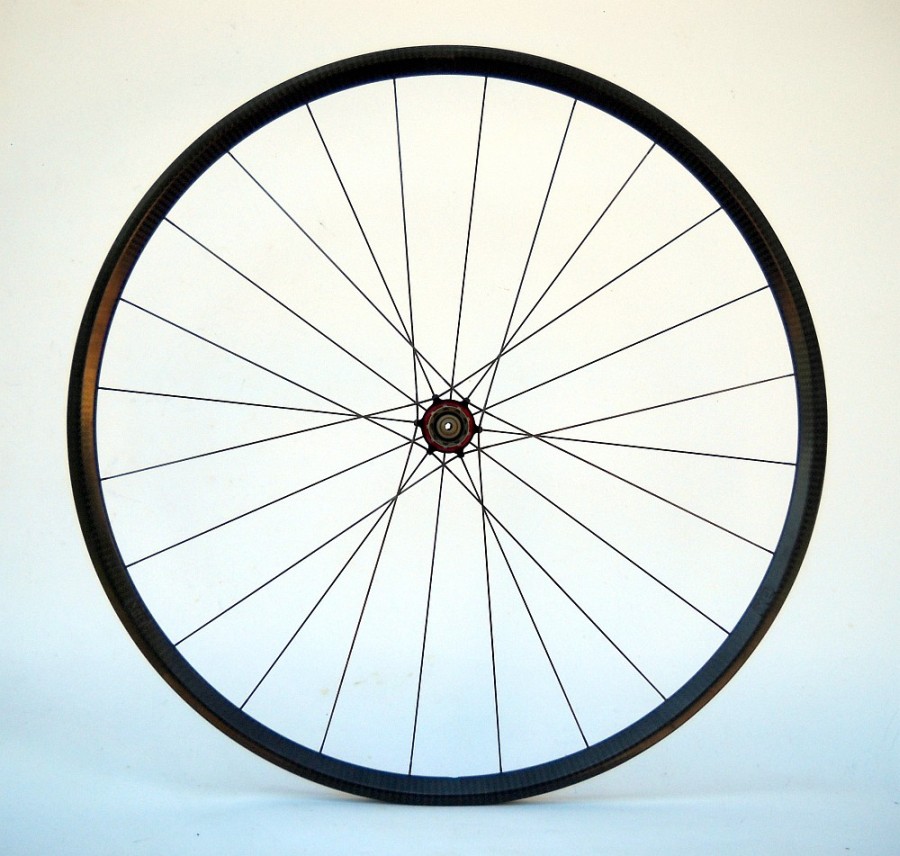 The ultimate hill-climber
Weight: 785gr / set
Tyres: Tubular 19-25mm
Hubs: Extralite CyberFront SP, CyberRear SP
Compatibility: Shimano-Sram 8/9/10S, Campagnolo 9/10/11s, Shimano 11S
Rims: Ax-Lightness "Ultra 25T" tubular carbon rims with machined brake races (25mm*20.5mm/700c)
Spokes: 20+24 straight-pull, Megalite aero triple-butted, bladed, black
Nipples: internal, self locking
Graphics: decals
Option: HDC hybrid ceramic bearings
Experience the minimum mass.
The lightest wheels of our lineup offer a very high level of reliability.
CyberFront and CyberRear Straight-Pull hubs offer an outstanding durability while sensibly reducing the overall weight.
Minimization of masses gives an impressive reaction while accelerating and the reduced gyroscopic effect allows a quicker change of direction.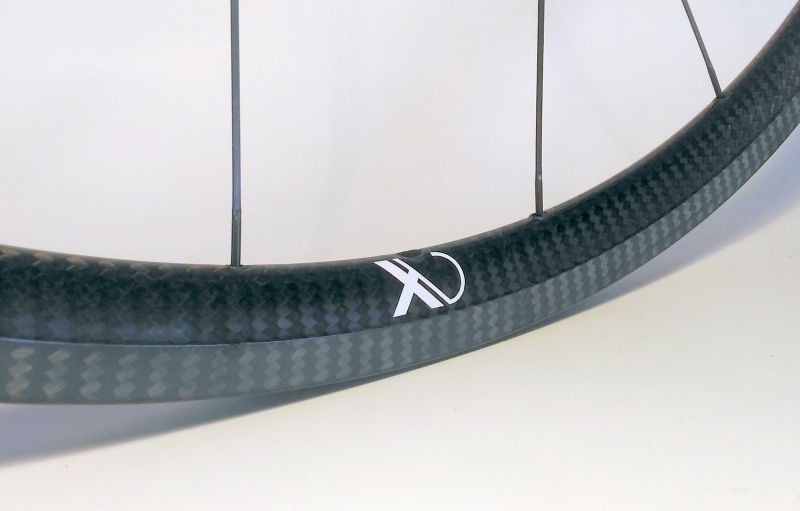 Braking surface are now re-machined after molding, this offers a better and more constant braking reaction.
Rims are 100% made in Germany with high expertise and quality materials.
Best of German and Italian racing technology.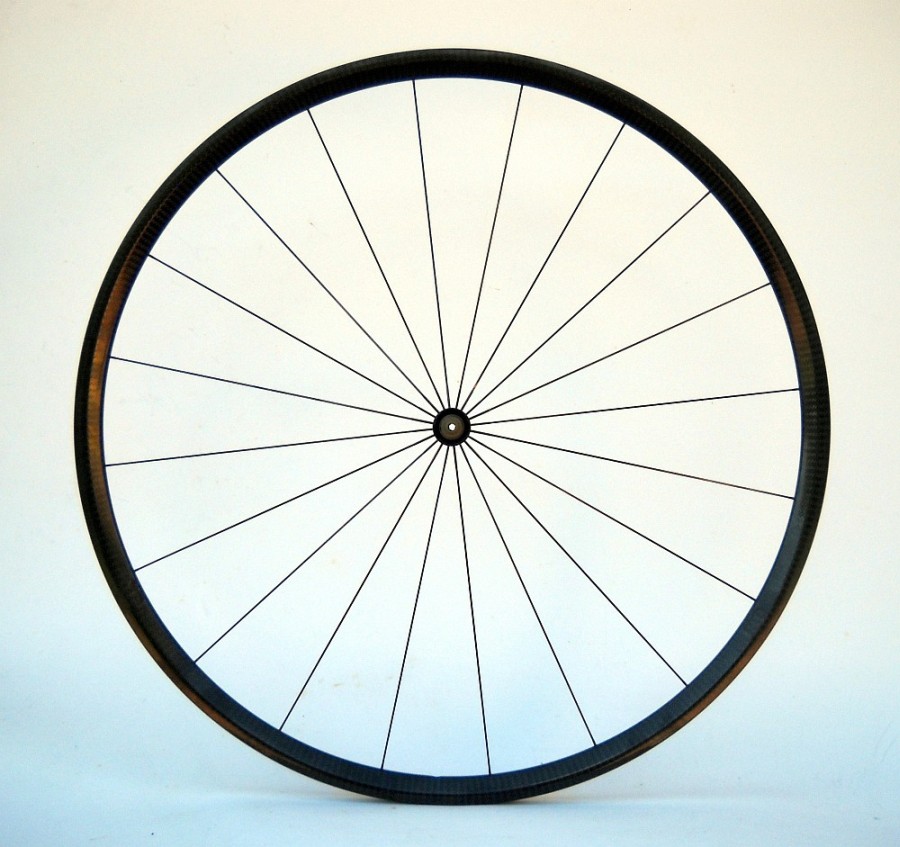 SRT (spoke reinforcement technology) allows extreme spoke tensions (up to 130Kgf) and ensures a perfect nipple alignment.
The extra wide spoke camber of Extralite hubs enhances lateral stiffness with no weight penalty.
Both front CyberFront SP and CyberRear SP hubs feature our external "Micro Tuner" system.
The precise "Micro Tuner" ensure perfect hub bearing setting and are simple to operate.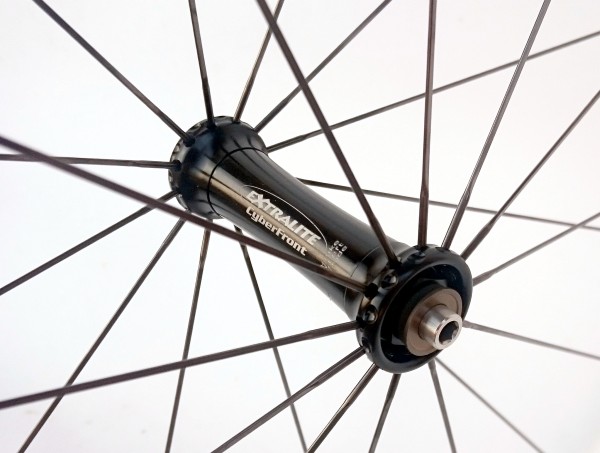 CyberFront SP and CyberRear SP hubs proved to have long term durability and a high reliability under max sprinting and chain pull.

Wheelsets include spare spokes and are not supplied with quick releases.

100% made in Italy