CyberD-Max 935g.(pair)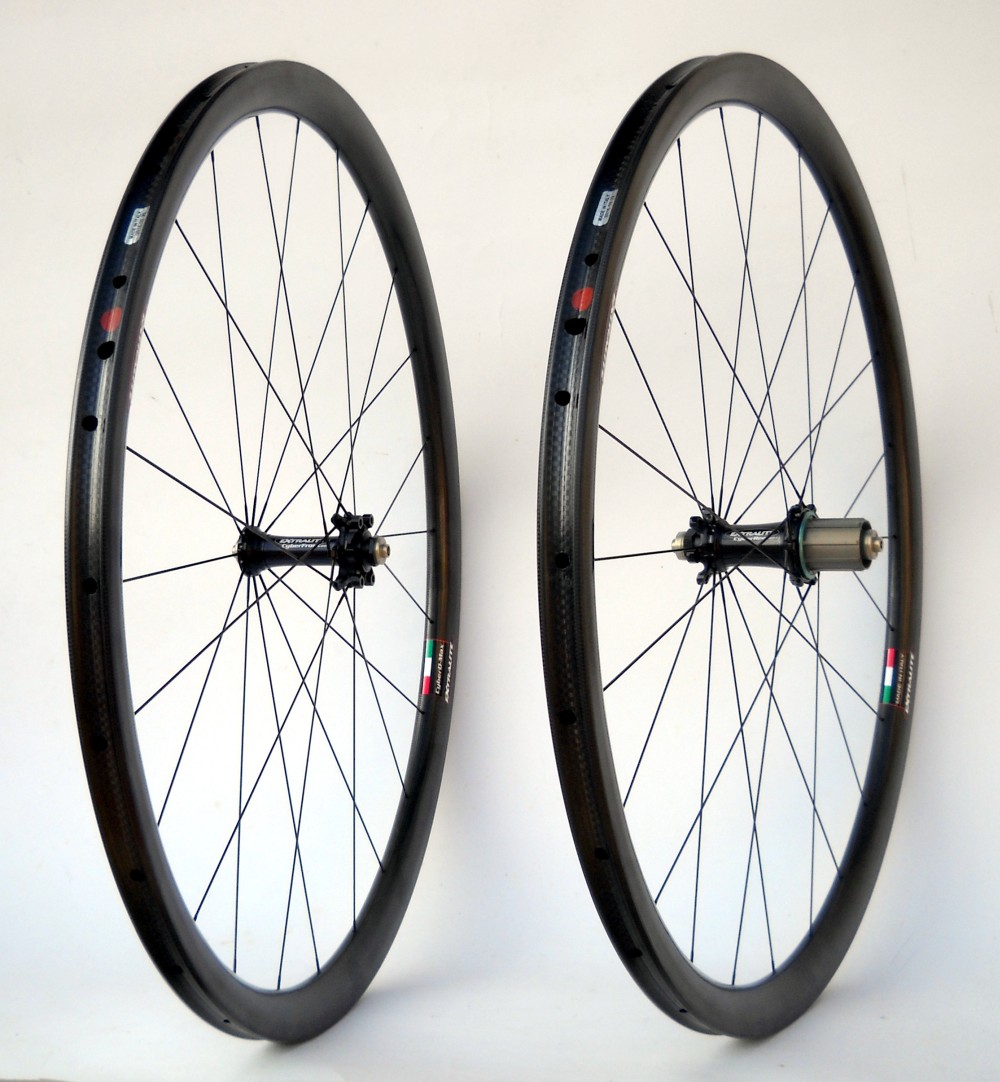 Massive and wide disc wheelset
Weight: 935g / set
Tyres: Tubular 21-28mm
Offset: 2mm spoke-offset
Rims: Custom Tubular wide carbon rims (25x32mm)
Axles: Compatible with quick release (135mm) or thru axle 12mm (142mm)
Spokes: 24+24 straight-pull, Megalite aero triple-butted, bladed, black
Compatibility: Shimano-Sram 8/9/10/11S, Campagnolo 9/10/11s
Hubs: Extralite CyberFront SPD-2, CyberRear SPD-2
Nipples: internal, self locking.
Graphics: decals.
Option: HDC hybrid ceramic bearings.
Experience the works performance on your everyday use.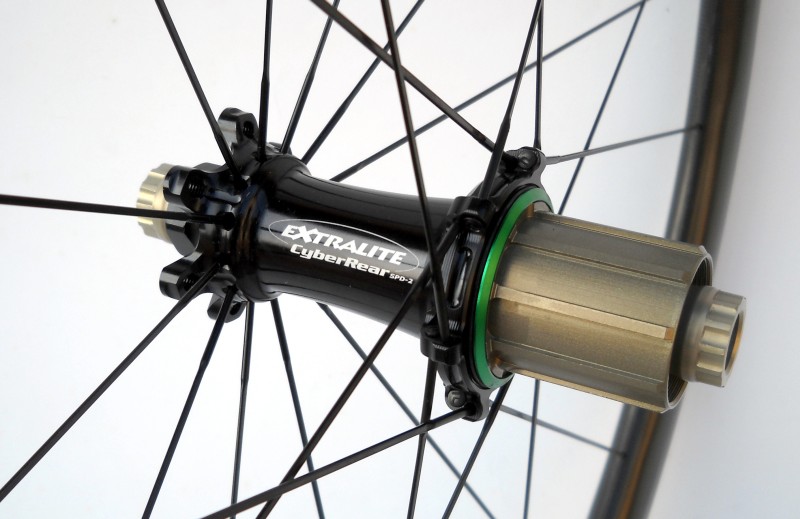 Compatible with quick release or thru axle 12mm (142mm), convertible.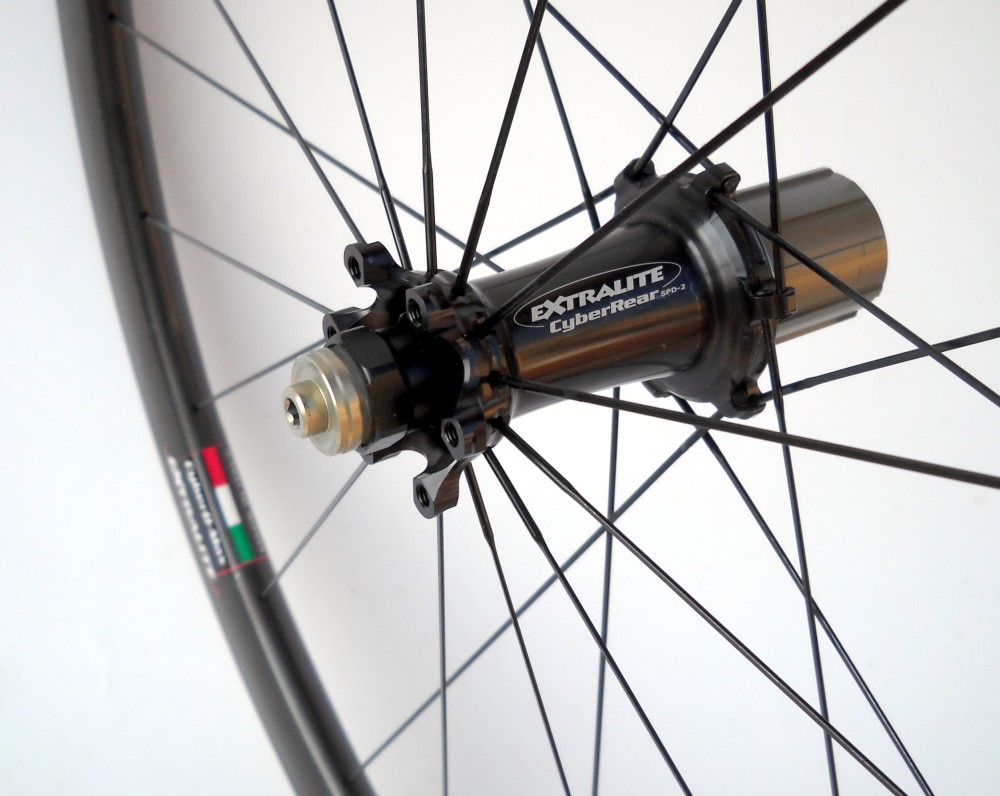 Both front CyberFront SPD-2 and CyberRear SPD-2 hubs feature our external "Micro Tuner" system that allows the ABI Aberc5 cartridge bearings to spin feely and smoothly for tens of thousand kilometres.
The precise "Micro Tuner" is easy to operate, ensuring a perfect hub bearing setting.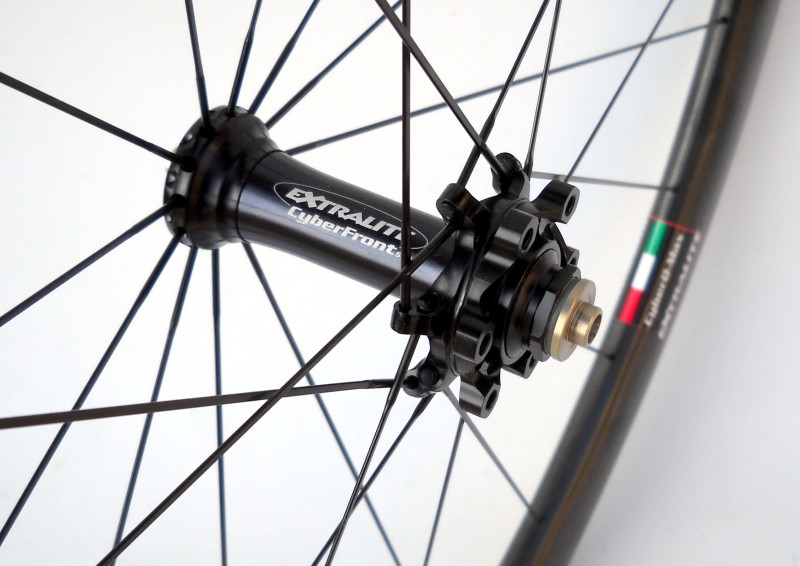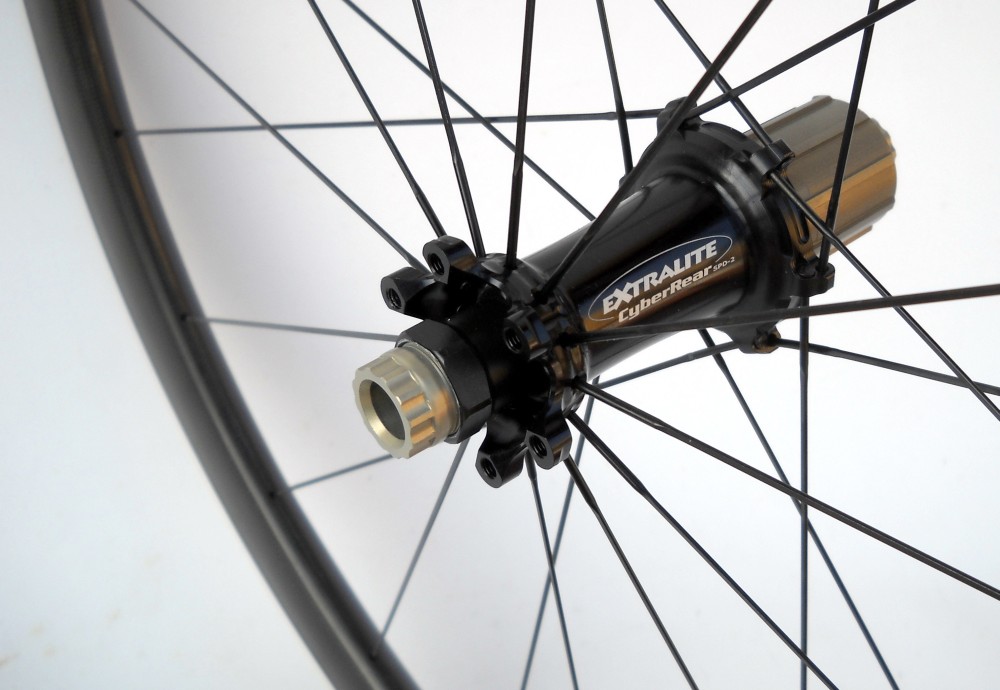 Straight-pull lacing significantly enhances lateral rigidity and helps to transfer acceleration directly from drive to tire.
This directly translates into extreme lateral stiffness, wide contact tubulars and low wind resistance.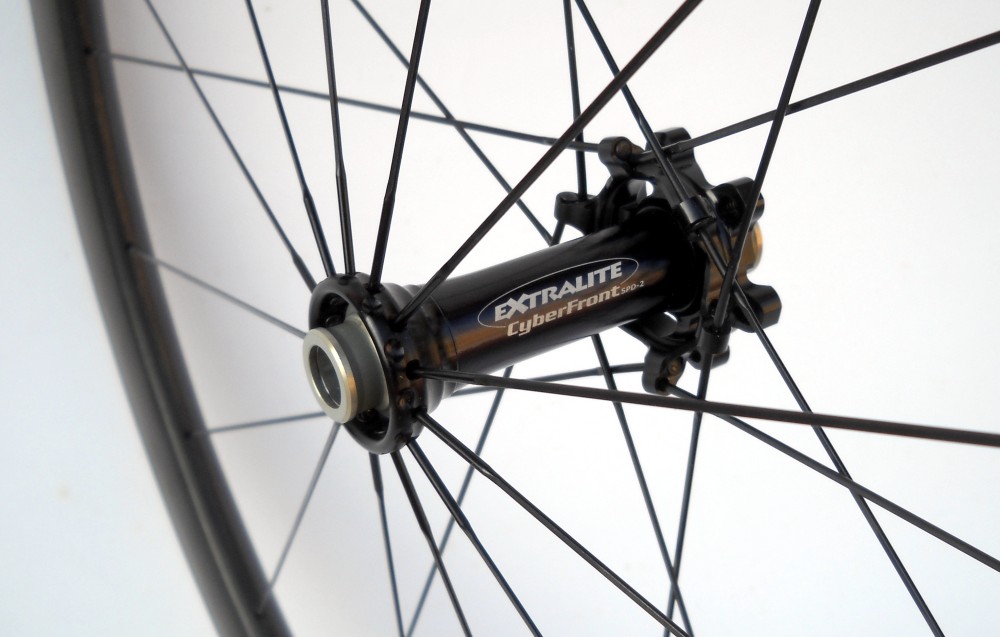 Rims are 100% made in Italy with high quality Torayca materials. The 1K-woven and UDT800 pre-preg fibers are precisely cut by digital plotter, carefully layered and then cured at 10bar with a sophisticated digitally controlled thermal cure.
Stiff and generous offset rim profile (25x32mm) combined with modern aerodynamic standards.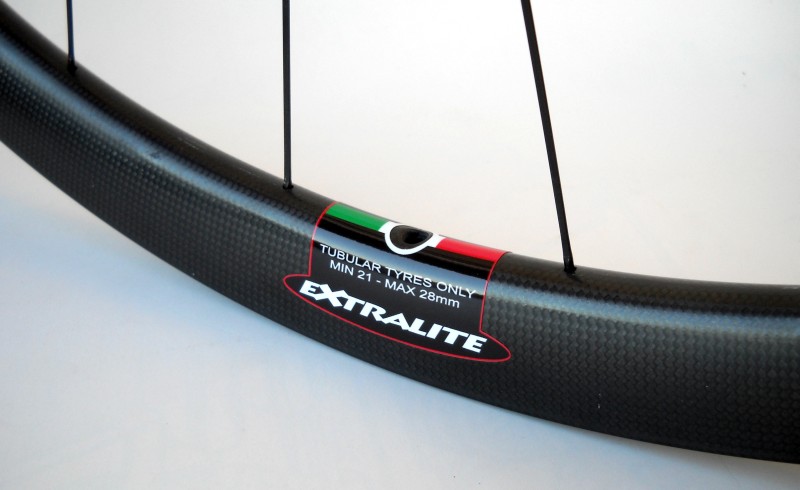 Each rim has 2mm spoke-offset that significantly increases spoke camber on drive side and disc side,
the wider camber enhances lateral stiffness and balances spoke tension.
Laced with MegaLite custom spokes, extremely light and aerodynamic with reinforced threads.
This combination offers unique stiffness/weight ratio.

CyberFront SPD-2 and CyberRear SPD-2 hubs prove to have long term durability with a high reliability under max sprinting and chain pull.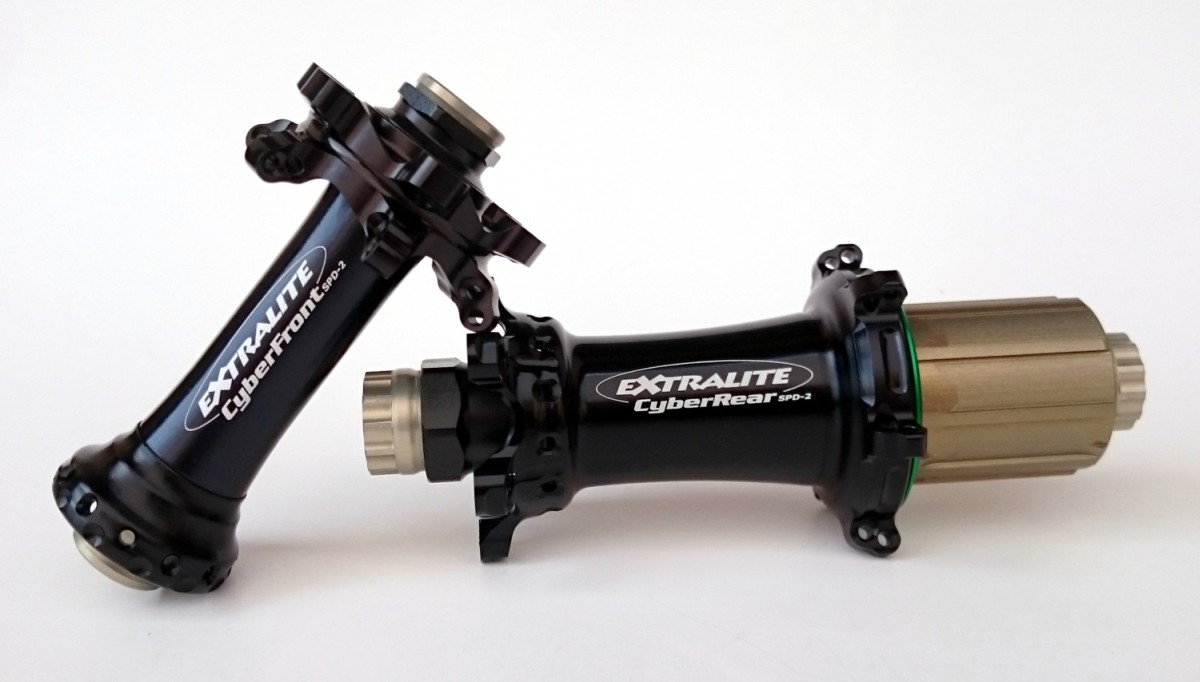 Wheelsets include spare spokes and are not supplied with quick releases.

100% made in Italy