CyberFront SPD 69g.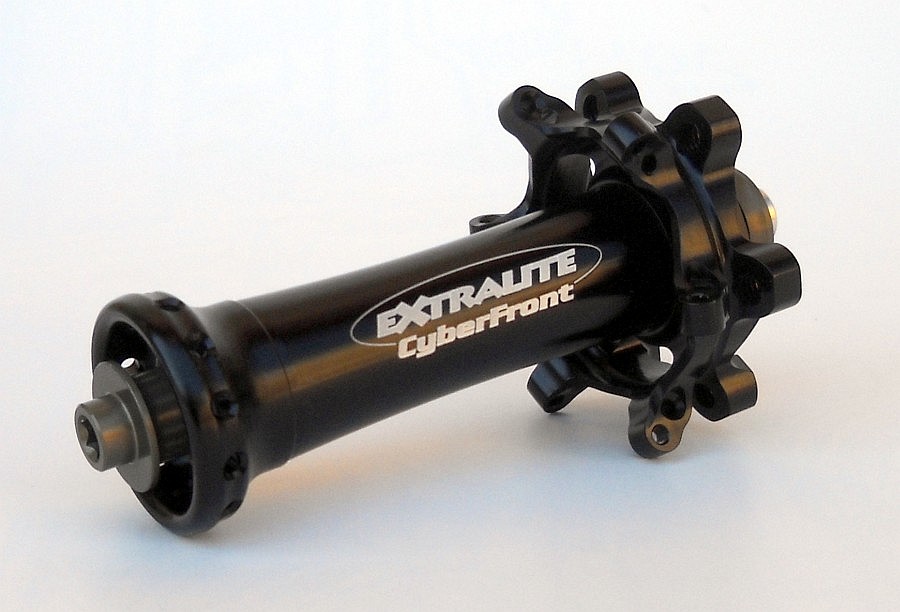 Road / Cyclocross lightest disc hub.
Weight: 69g.
Material: special 7075TX.
Bearings: 6801-2RS ABEC5 / 6901-2RS ABEC5 cartridges.
Micro-Tuner: quickest bearing preload system.
Finishing: "hart coat" sides, black anodized body.
Construction: 14mm oversized hi-engineered axle.
Graphics: laser etched.
Optional: HDC-Hybrid-ceramic bearings.

Download user manual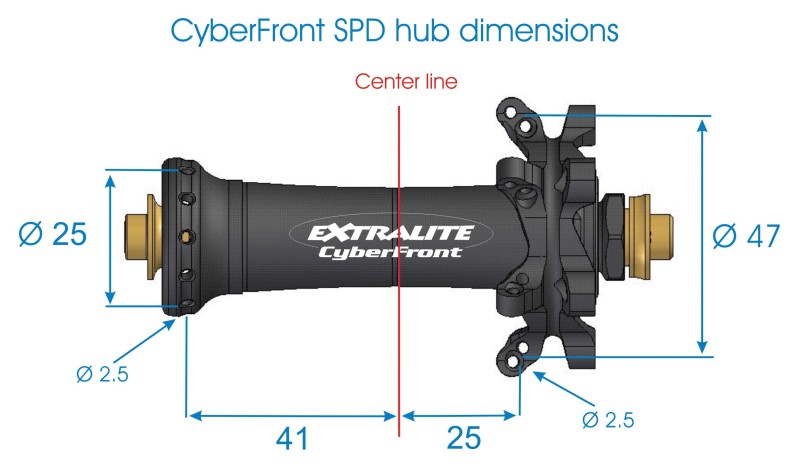 Dimensions for wheel building
Right side spoke hole Ø: 2.5mm
Right flange drilling Ø: 25mm
Center to right flange: 41mm
Center to left flange: 25mm
Disc side spoke hole Ø: 2.5mm
Disc flange drilling Ø: 47mm
Here you will find pre-calculated spoke lengths, spoke patterns and wheel building tips:
Straight pull spokes increase wheel stiffness under sprinting. They sensibly reduce lateral flex and increase disc braking torque transmission.
Micro-tuner allows an easy and quick bearing preload adjustment,
precise hub bearing setting ensures low bearing friction and no-play at the rim.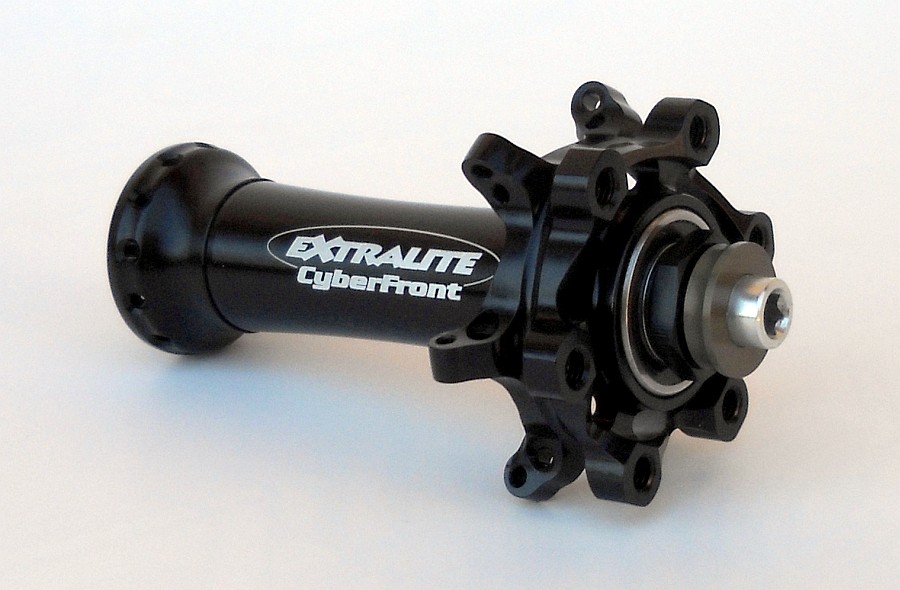 Flanges recive our new special treatments (military standard) to handle radial lacing stress.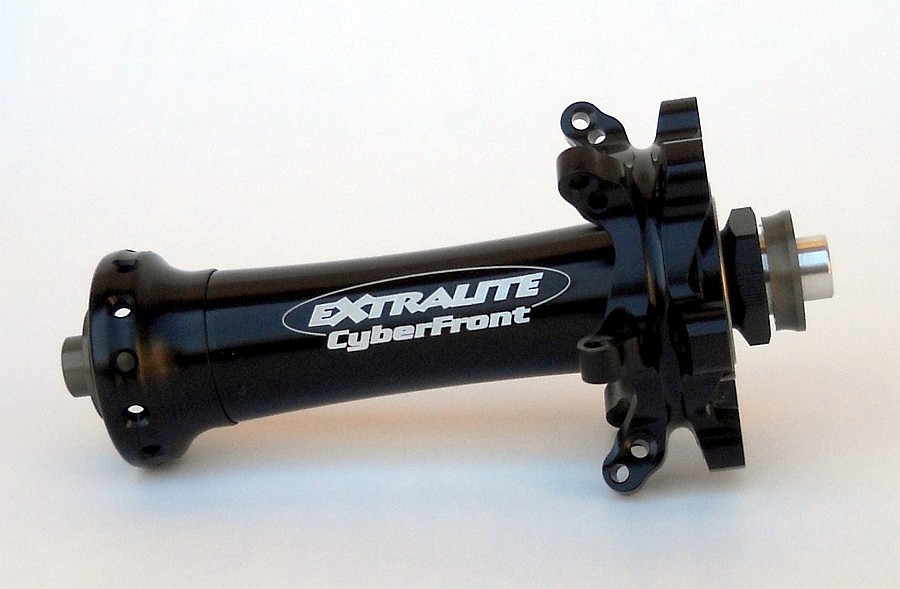 Spokes holes are angled to minimize bending stress on spokes.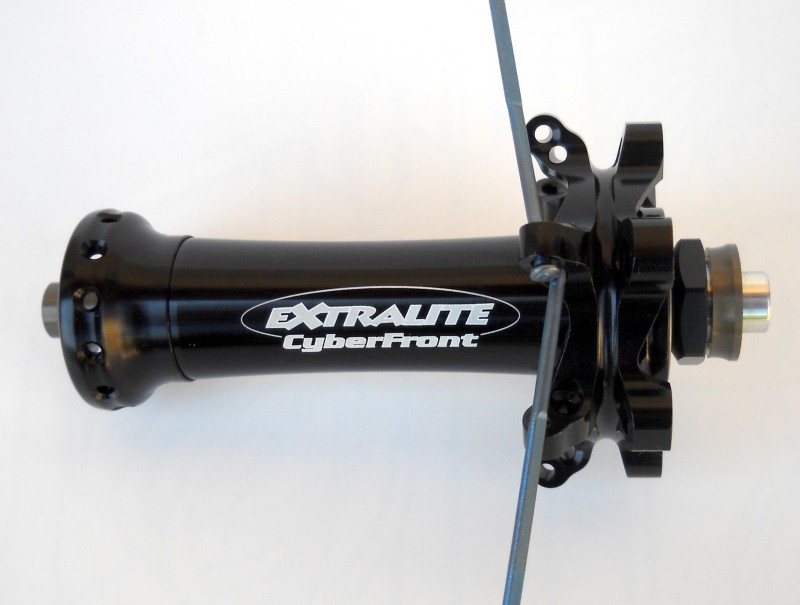 To minimize torsional static forces flanges self-align under spoke lacing tension.

Hi-tech rarely combines with maintenance easiness, not here!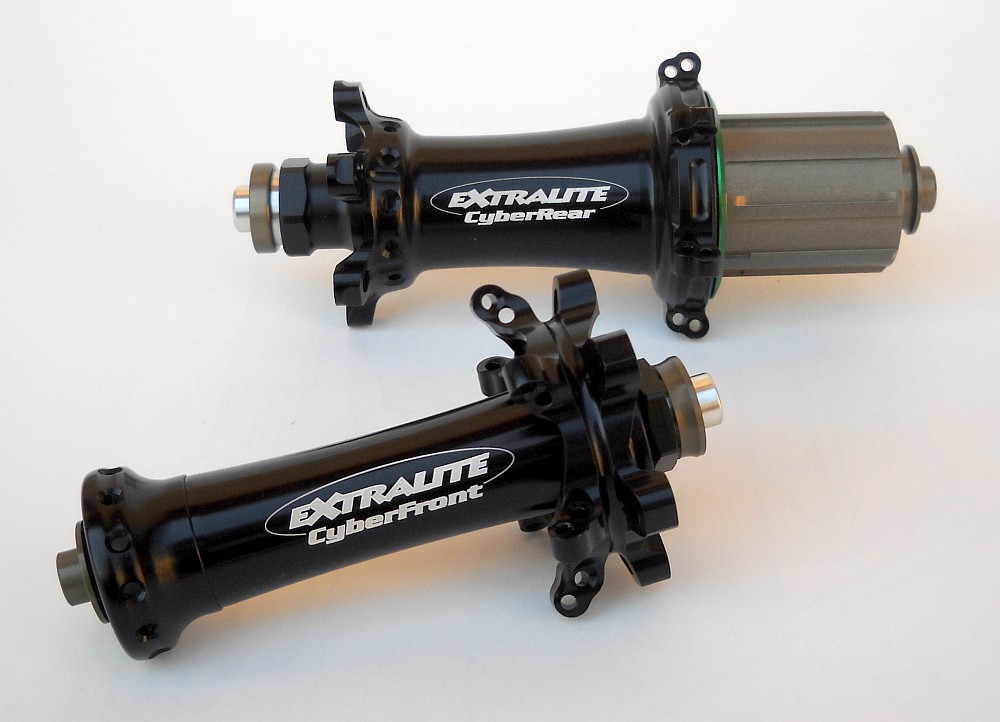 As every Extralite products UltraHubs exceede UNI/DIN Safety standards. Safety tests simulate a very strong 90kg (200lb) rider output.

100% made in Italy