E-Bones QRC 485gr.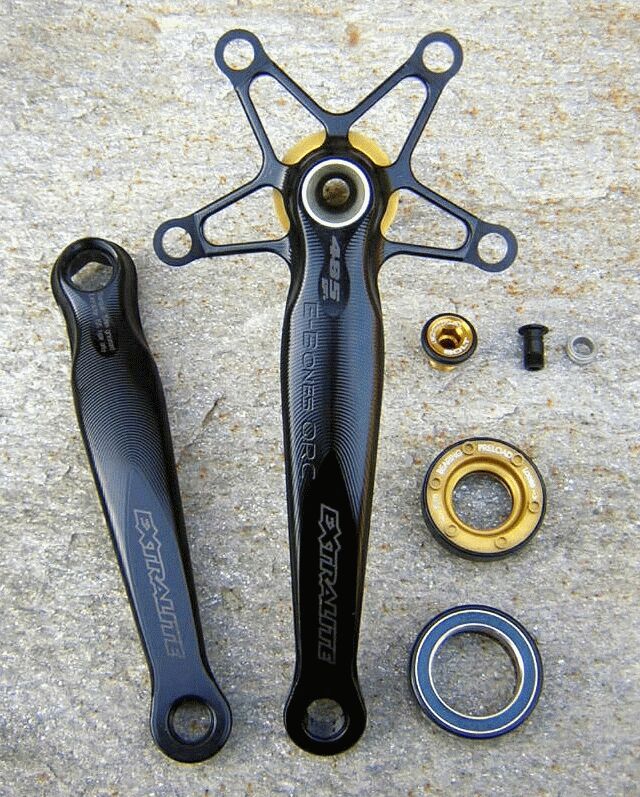 Trimmed to the lowest possible Q-factor while featuring oversized bearings.

QRC our new generation of road compact E-Bones bring SSP (stress split profile) concept to the extreme, they are stiffer lighter and slimmer!
Size: 172.5mm.
Weight: 485*gr/set
Bcd: 110mm standard compact.
Q-factor: 138mm with BSA68 or BB30 BB shell.
Bearings: external 30-42mm low friction.
Spindle: integrated 22mm axle.
Finishing: black anodized.
Graphics: laser etched / CNC.
Option: Hybrid ceramic bearings.
* Cranks weight with complete BB assembly (BSA68 or BB30 model).
Each crankset receives the same sculpturing, processing and care once limited only to prototype units.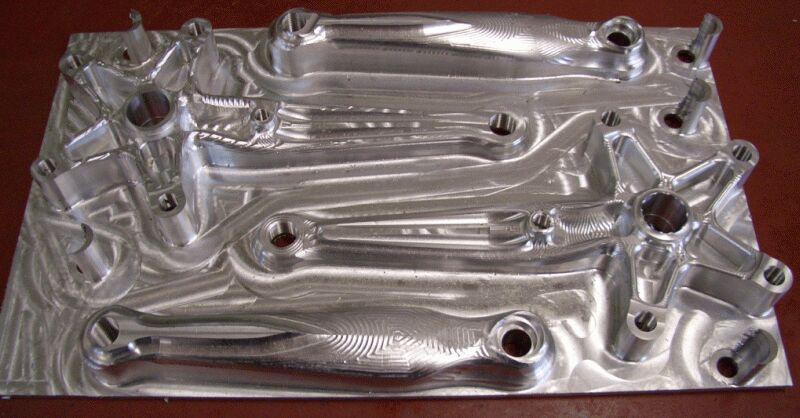 Bearings: E-Bones come ready equipped with special bearings 6806 2rs (30-42-7mm). Our special bearings feature oversized balls, low friction seals and lighter weight.
Hybrid Ceramic option is also available on demand (HybridUp W).
We warmly recommend to use the original bearing.
However bearing fittings on E-Bones can accept any standard 6806 2rs bearing.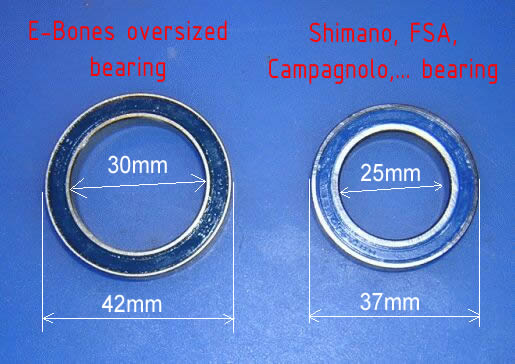 Bearing preloader allows an easy and perfect preload adjustment.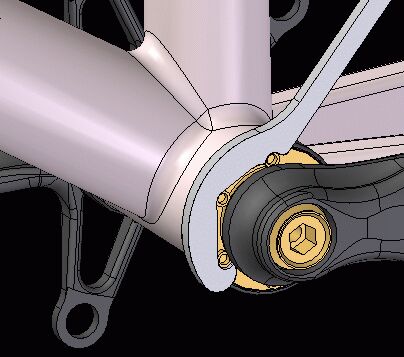 Hours of state-of-art point-to-point 3D milling technology.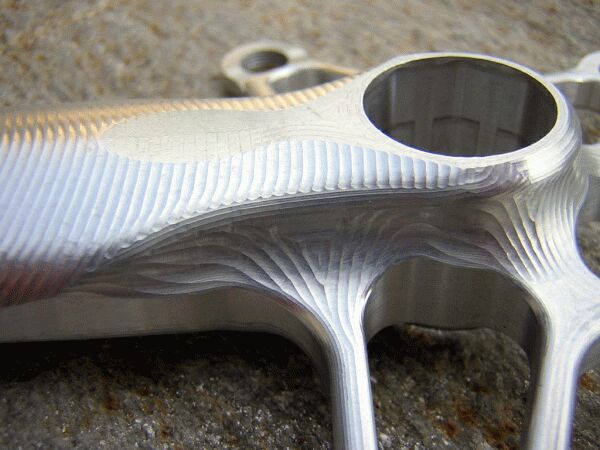 Both cank levers have been designed for an innovative hyper sophisticate 3D cnc process that allows higher freedom on multidimensional shaping.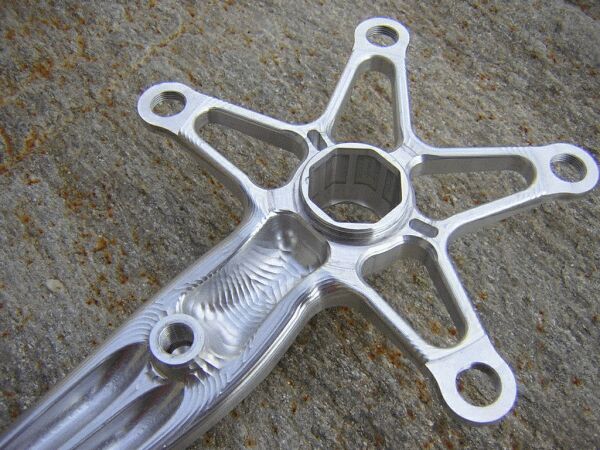 Stiff, light and slim!

Model

Q factor

Chainline

Compatibility

Bsa68 mm

138 mm

43.5 mm

BSA68mm

BB30 68

138 mm

43.5 mm

BB30 68mm wide

SW-OS

138 mm

43.5 mm

BB91-42 Press fit frame shells
(84.5mm wide
68.5mm bearing to bearing)
Specify BB details at your ordering.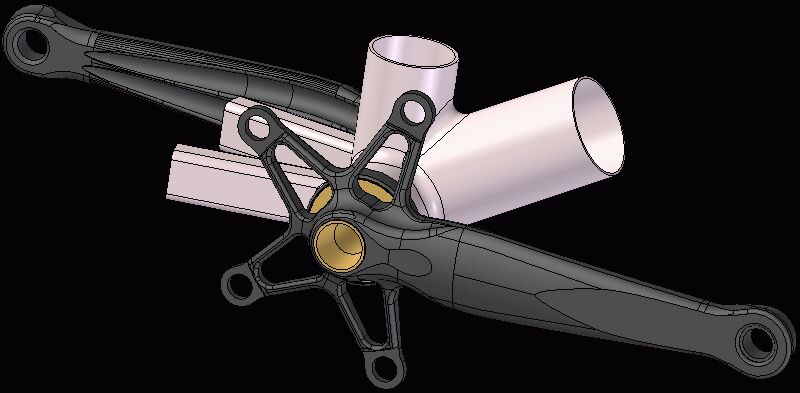 Hyper accurate Finite Element structure analysis minimizes stress concentrations and improves fatigue resistance.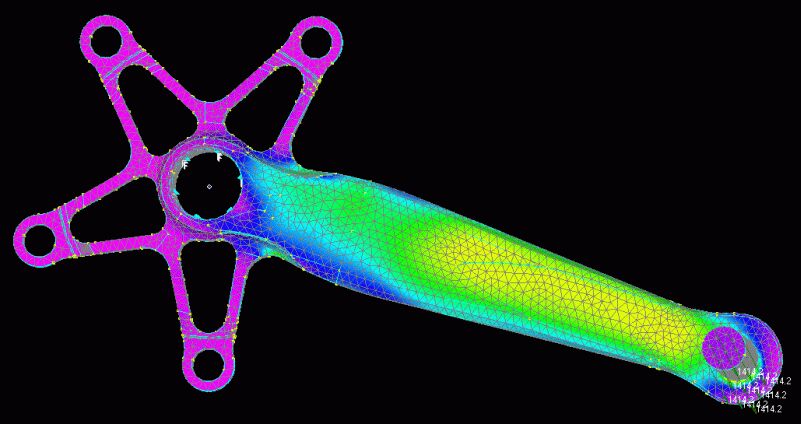 Safety tested by Technical Industry Institute to nearly half-million fatigue test cycles (487.000)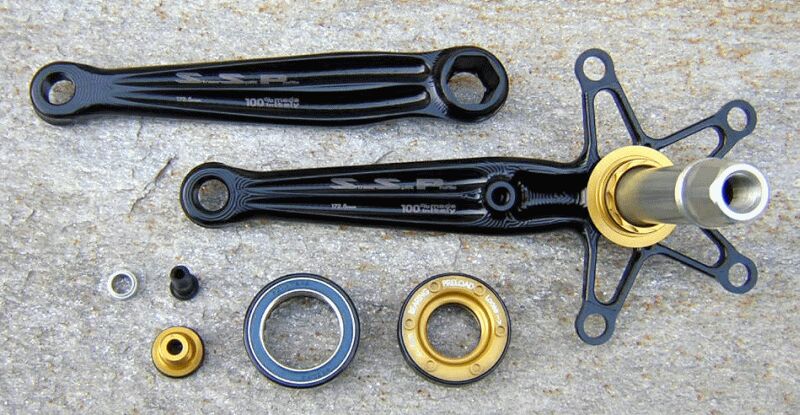 E-Bones: the most sophisticated cnc crankset ever made.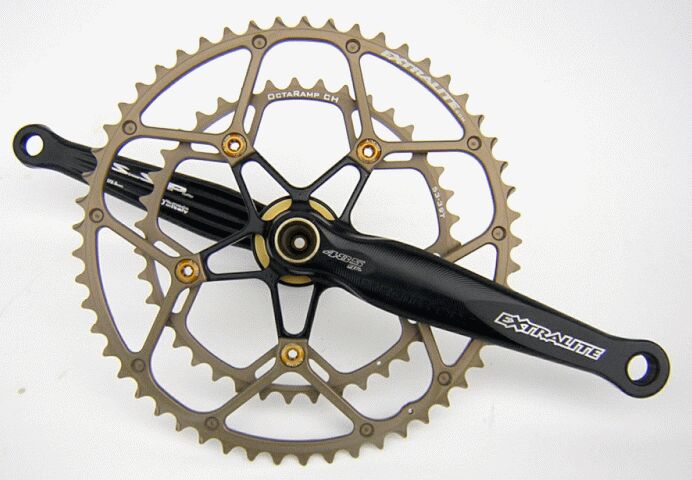 100% made in Italy