FishBones 440gr.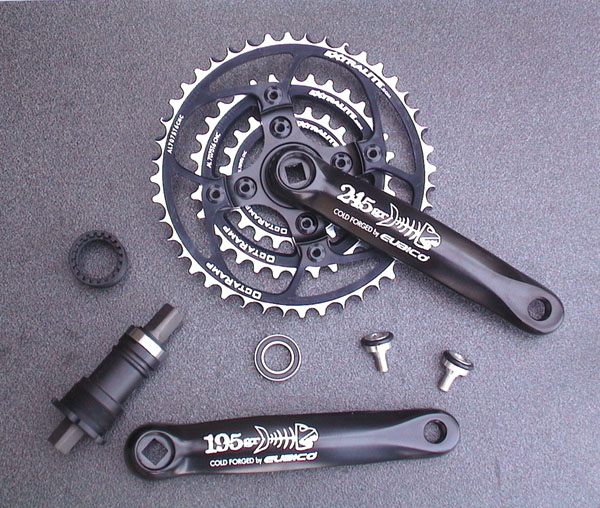 Equipped with our OctaRamps these cold forged cranks reach great performances and weight for a true budget price.
Cranks: 440gr.
Lenght: 170mm / 172.5mm.
B.braket: Hollow CrMo 195gr.
Rings: OctaRamp 44-32-22 110gr.
Bolts: Rings 8 Ergal, spindle 2 Ergal.
Graphics: laser etched.
These highly sculptured rings not only look great but can shift perform like no others.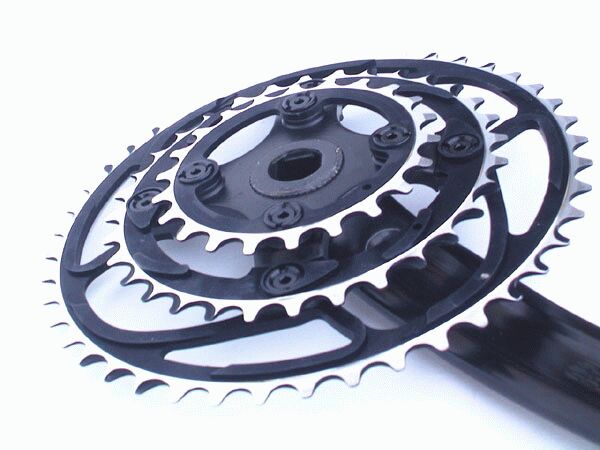 A crew of 8 hyper accurate chain ramps on each ring make up-shifting quick and easy thanks to their unique hooking (15° angled) cnc design.
Accurate hard anodized chain profiles for low rolling resistance and durability.
Available bb lenghts: BSA 68mm x 110mm or 113mm; Ita. 70mm x 110mm or 113mm.
FishBones crankset includes all the parts shown on main picture.

100% made in Italy