HyperBar from 86g.(600mm UL version)

Safety in your hands.
Bend: 6°+6°
Rise: +/-5mm
Width: up to 750mm
Weight: see table below
Stem clamp diameter: 31.8mm
Bar end: compatible on HyperBar BEC.
Maximum rider weight: 90kg / 200lbs.
Material: multishaped prepreg carbon layers.
Graphics: made for fast and precise lever and grips positioning.
Finish: Natural carbon with graphics.
Available versions:
| | | | | |
| --- | --- | --- | --- | --- |
| Weights per lengths** | 750mm | 700mm | 650mm | 600mm |
| HyperBar UL2 (3K finish) | 94g. | 90g. | 88g. | 86g. |
| HyperBar (UD finish) | 102g. | 98g. | 94g. | 90g. |
| HyperBar BEC* (3K finish) | 108g. | 104g. | 100g. | 96g. |
* Bar End Compatible
** Shorter lengths are available upon request

Download user manual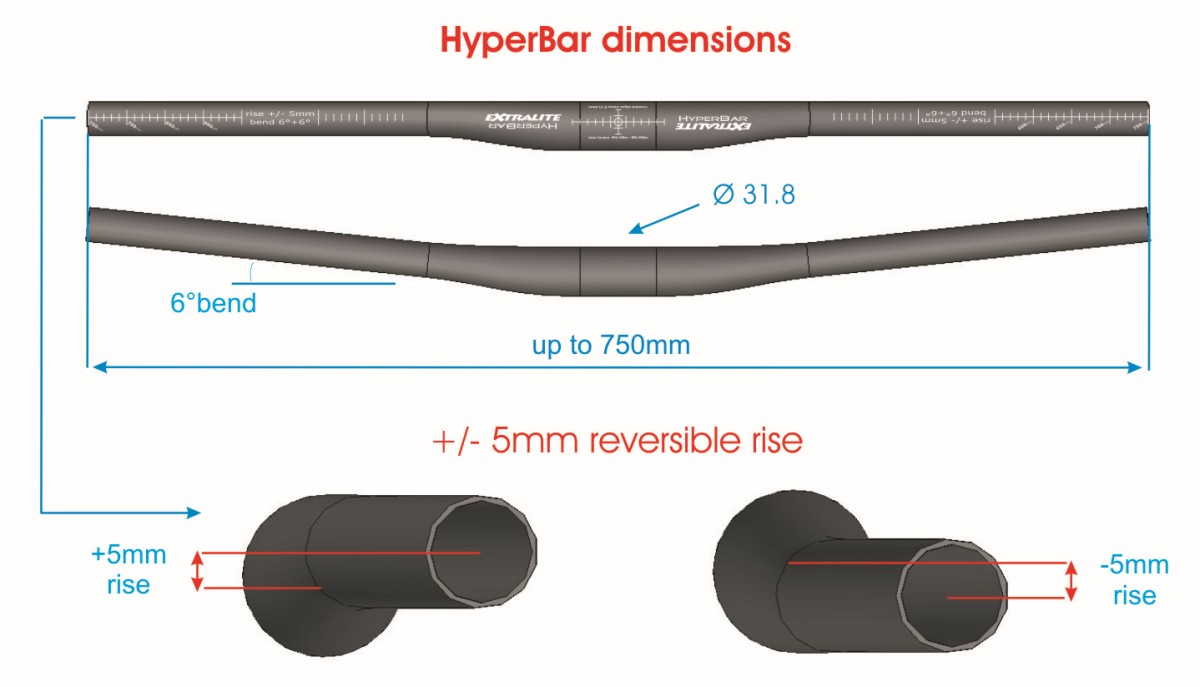 This handlebar is the results of a very accurate design of the tapered transition areas.
Benefits from a more efficient transition design is a sensible strength increase at the most critical areas.

No fancy graphics around! Only what you need to setup your cockpit fast and precisely.

Premium high pressure prepreg fiber layering and in ultra smooth 3D mold with accurate fiber orientation and additional unique reinforcements.
Fatigue tested and loaded up 300kgf, exceeds EN safety standard requirements!
Smart design allow a +/-5mm rise installation.

UL2 and BEC version sports 3k carbon look.

The new version has improved carbon layer pattern to have more stiffness and less weight.

BEC version includes reinforcements to support bar ends clamping forces.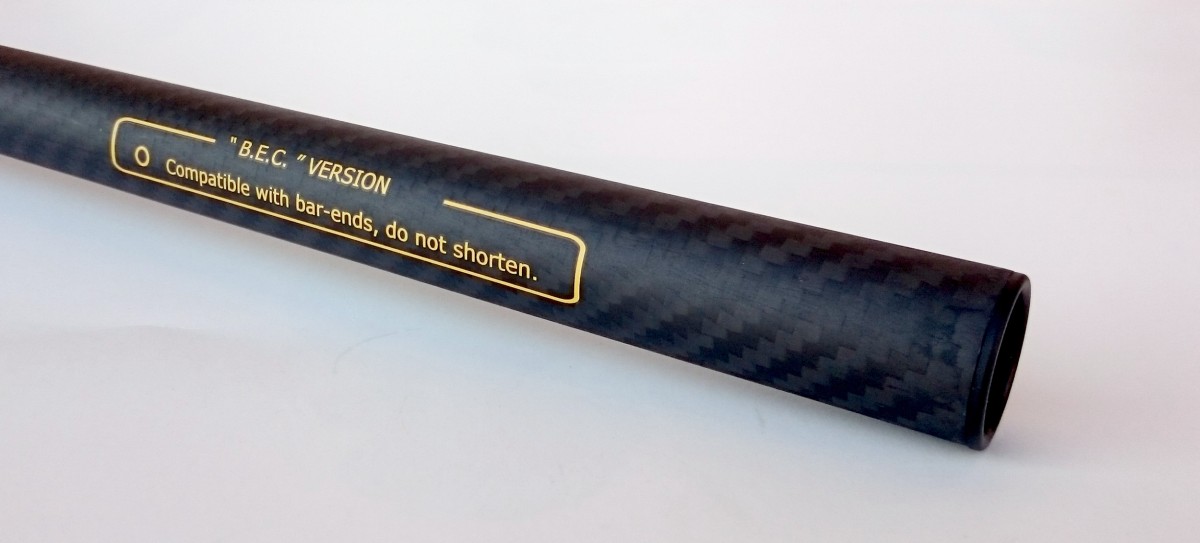 HyperBar exceeds EN standard fatigue and static test requirements.
Warning
HyperBar should be only used in combination with a stem that features well rounded edges at the bar clamp, just like Extralite HyperStem or UltraStem OC.