HyperClimb A24 780g.(pair)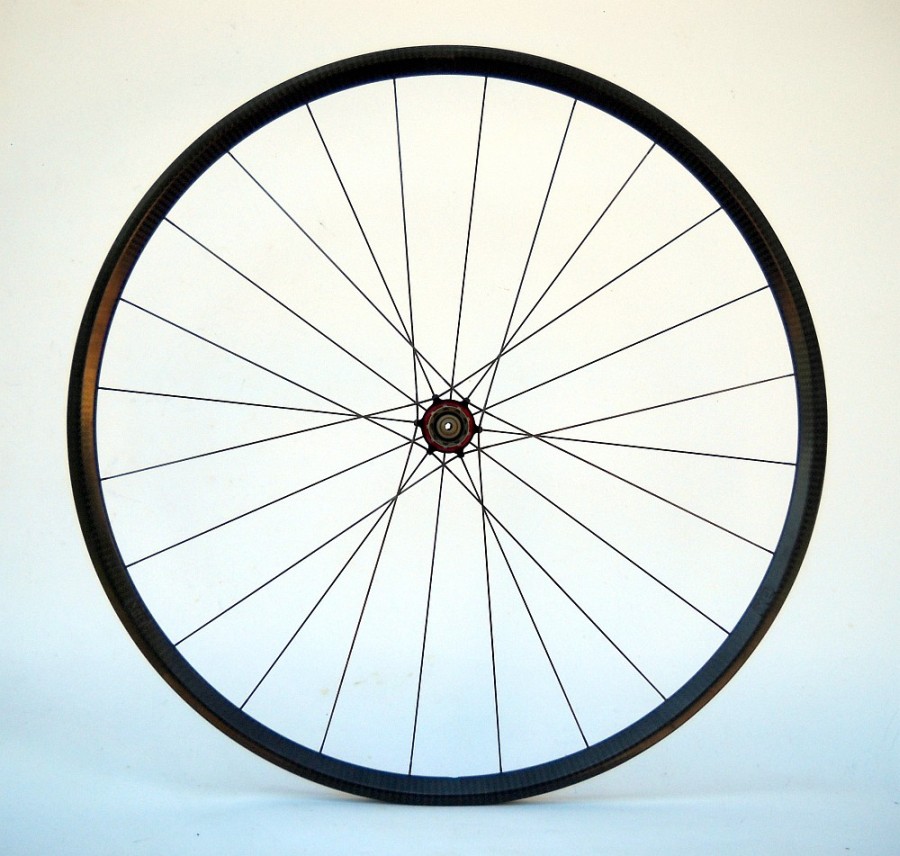 Kite your bike.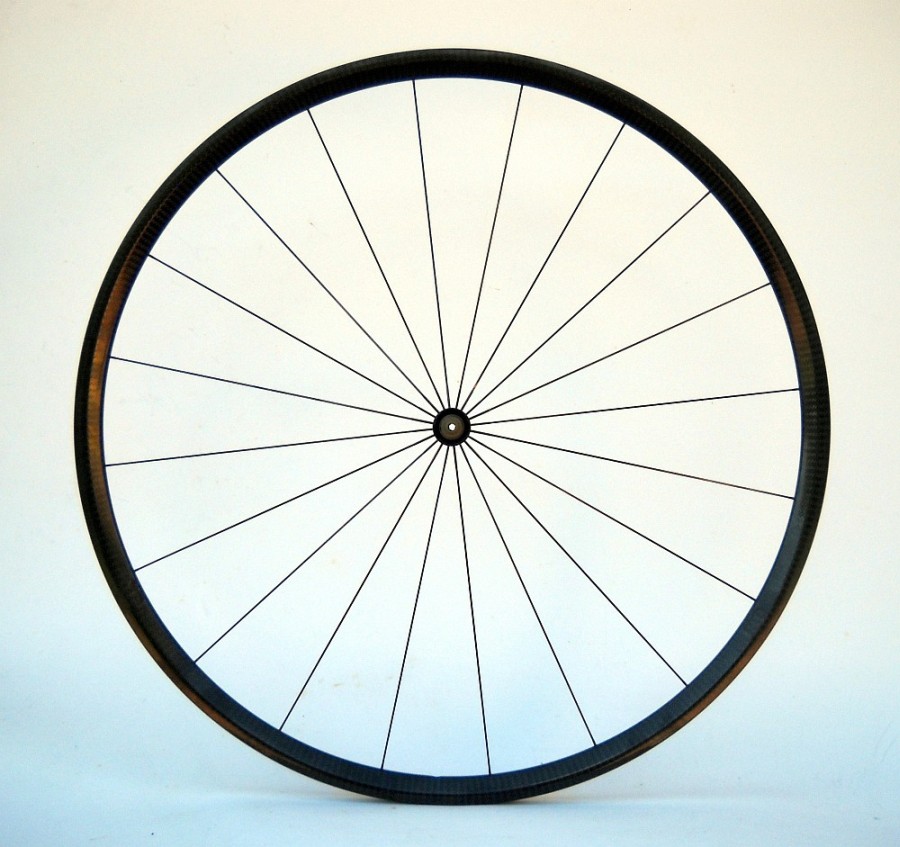 Weight: 780gr / set.
Rims: Tubular Ax-Lightness "Ultra 24" carbon rims (24mm/700c)
Spokes: 20+24 straight-pull, Megalite aero triple-butted, bladed, Ti black.
Compatibility: Shimano-Sram 8/9/10S, Campagnolo 9/10/11s, Shimano 11S.
Hubs: Extralite UltraFront SPM, UltraRear SPX V2.o
Nipples: internal, self locking.
Graphics: decals.
Option: "Zero" hybrid ceramic bearings.
Experience the minimum mass.
Best of German and Italian technology.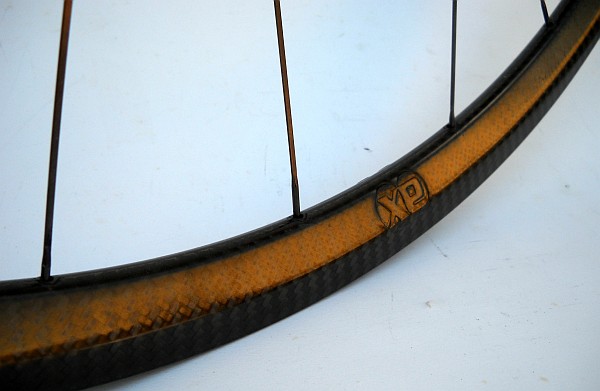 Minimization of rotary masses allows for an impressive reaction while accelerating, and the reduced gyroscopic effect allows for quicker changes of direction.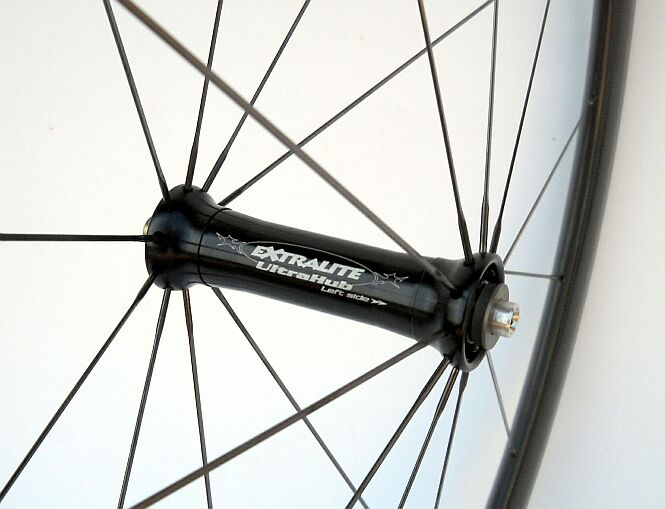 Rims are 100% made in Germany with high quality materials.
SRT (spoke reinforcement technology) allows an extreme spoke tension (up to 130Kgf) and ensures a perfect nipple alignment.
Braking surface features properly-thickened walls, to give proper braking reaction with reasonable durability, without recourse to a fancy surface layer that can wear-out quickly.
This unique high spoke tension ensures a superior stiffness/weight ratio.
The lightest wheels of our lineup still offer a versatility and a high level of reliability.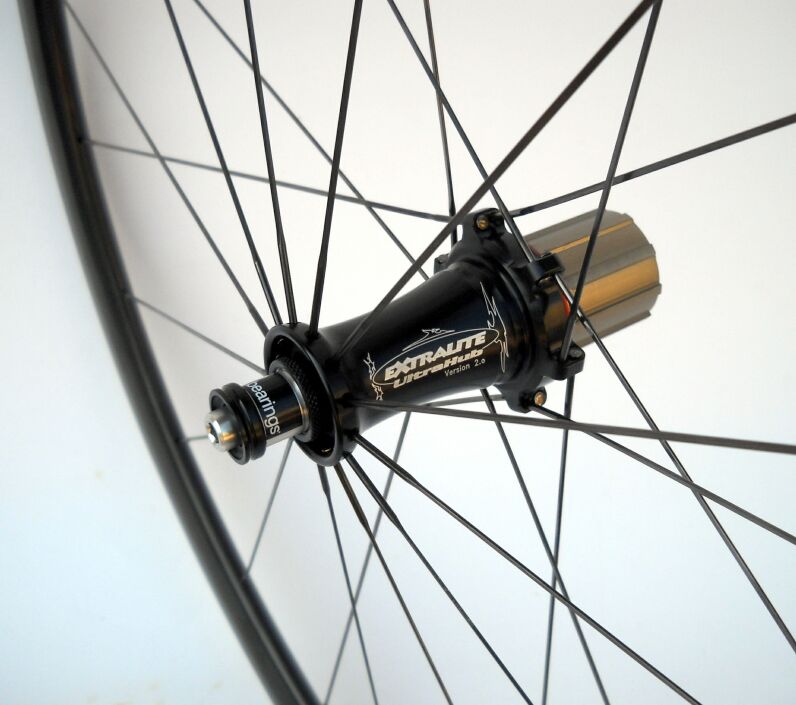 Both front UltraFront SPM and UltraRear SPX hubs feature our external "Micro Tuner" system.
The precise "Micro Tuner" action is very easy to operate, ensuring the perfect hub bearing setting.
The extra wide camber enhances lateral stiffness with no weight penalty.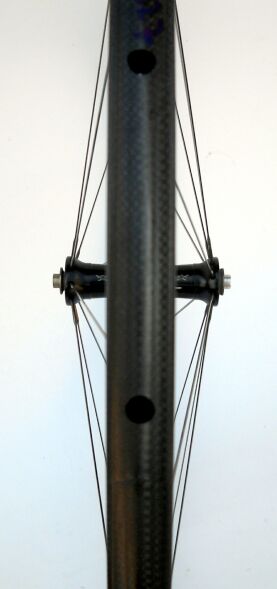 Wheelsets include spare spokes and are not supplied with quick releases.

100% made in Italy