HyperSmart 860g.(pair)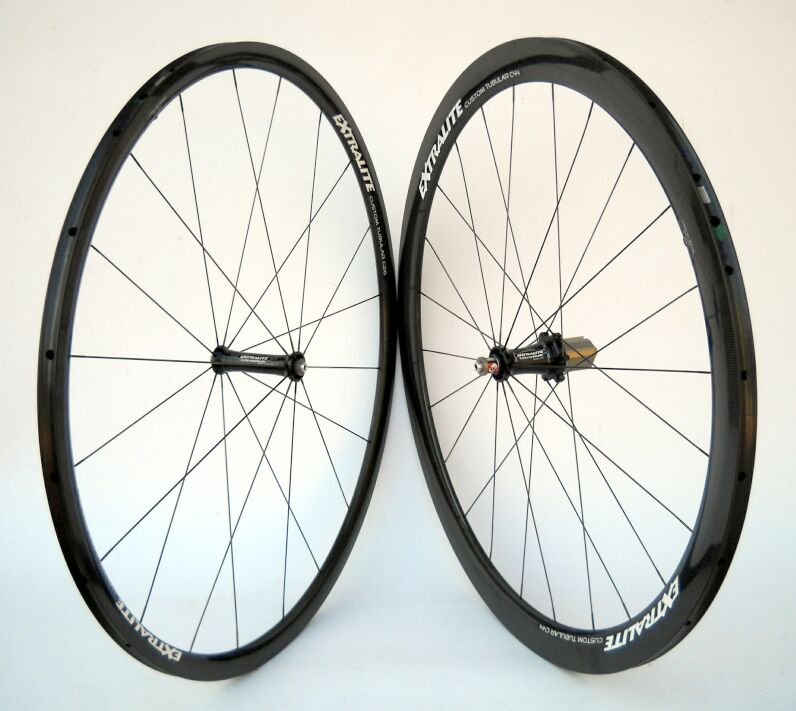 Be smart.
Weight: 860g./set.
Rims: Hi-tech carbo-custom 700c tubolar, 26x19/44x19mm
Spokes: 20+24 straight-pull, Megalite aero triple-butted, bladed, Ti black.
Compatibility: Shimano-Sram 8/9/10S, Campagnolo 9/10/11s, Shimano 11S.
Hubs: Extralite UltraFront SPM, UltraRear SPX V2.o
Nipples: internal, self locking.
Graphics: decals.
Option: "Zero" hybrid ceramic bearings.
Consider these wheels as the most versatile of our road lineup.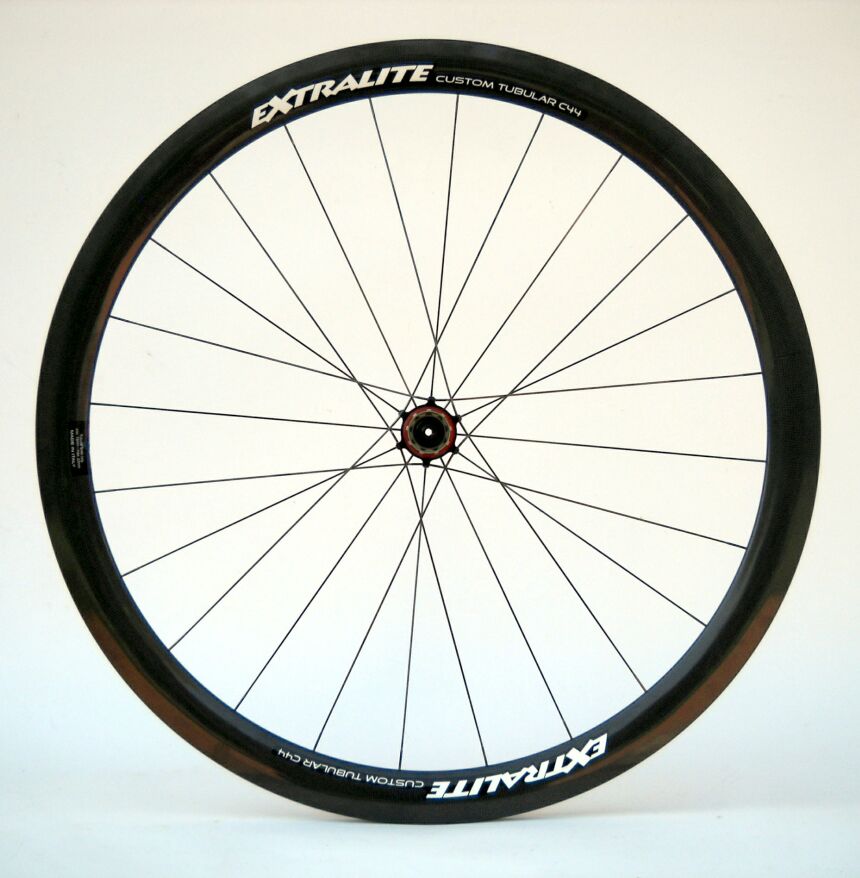 Excellent stiffness, lightness and aeodynamics for a really wide range of uses.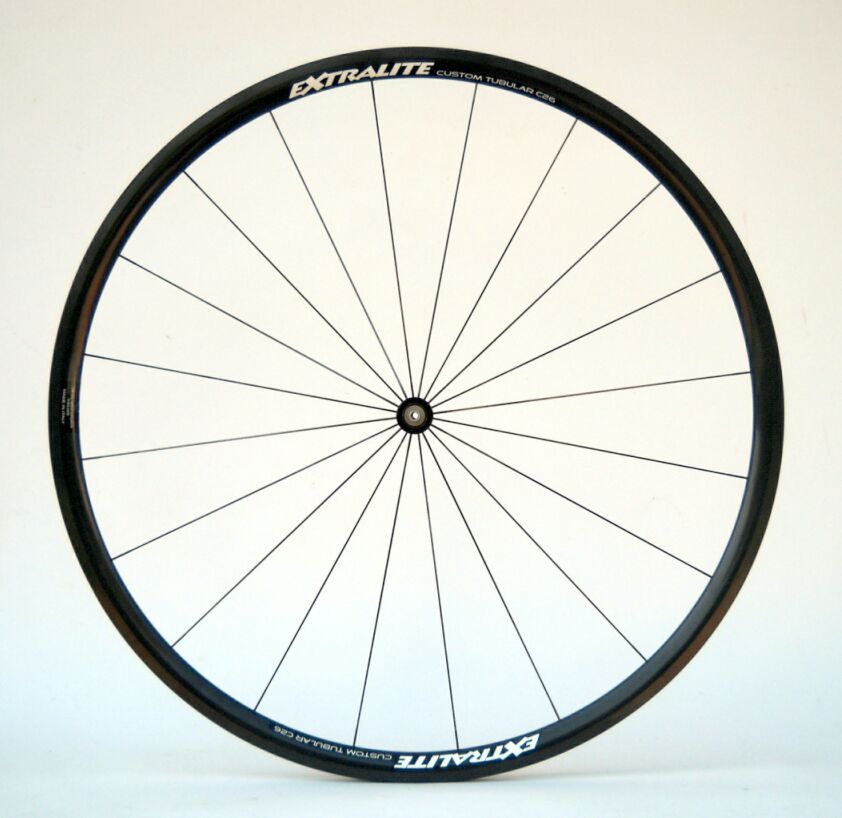 Razor like handling with predictable reaction under change of direction thanks to the front 26mm rim.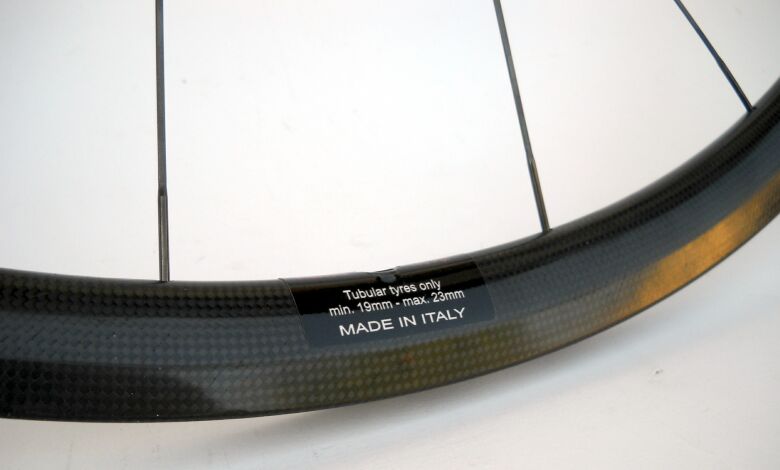 Rims are 100% made in Italy with high quality Torayca materials. The 1K-woven and UDT800 pre-preg fibers are precisely cut by digital plotter, carefully layered and then cured at 10bar with a sophisticated digitally controlled thermal cure.
Braking surface features properly-thickened walls, to give proper braking reaction with reasonable durability, without recourse to a fancy surface layer that can wear-out quickly.
Low-mass 44mm medium-high profile rear rim offers excellent reactivity under acceleration and help you mantaining the quickly reached speed with a considerable aerodynamic effect.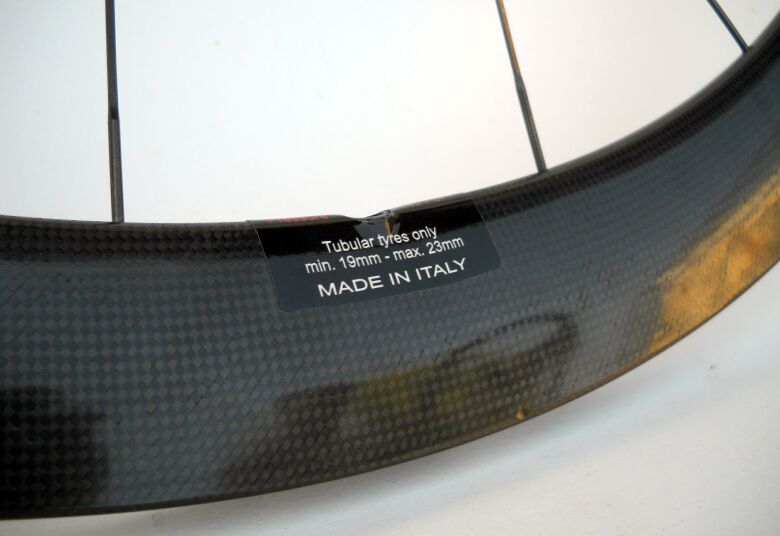 Both front UltraFront SPM and UltraRear SPX hubs feature our external "Micro Tuner" system.
The precise "Micro Tuner" action is very easy to operate, ensuring the perfect hub bearing setting.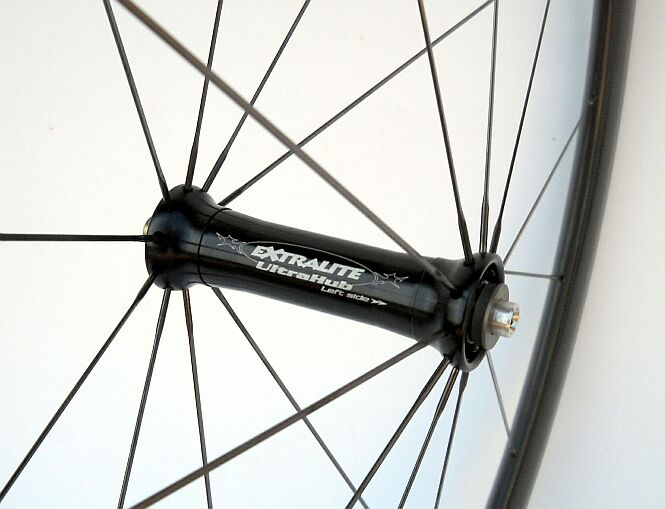 The extra wide camber enhances lateral stiffness with no weight penalty.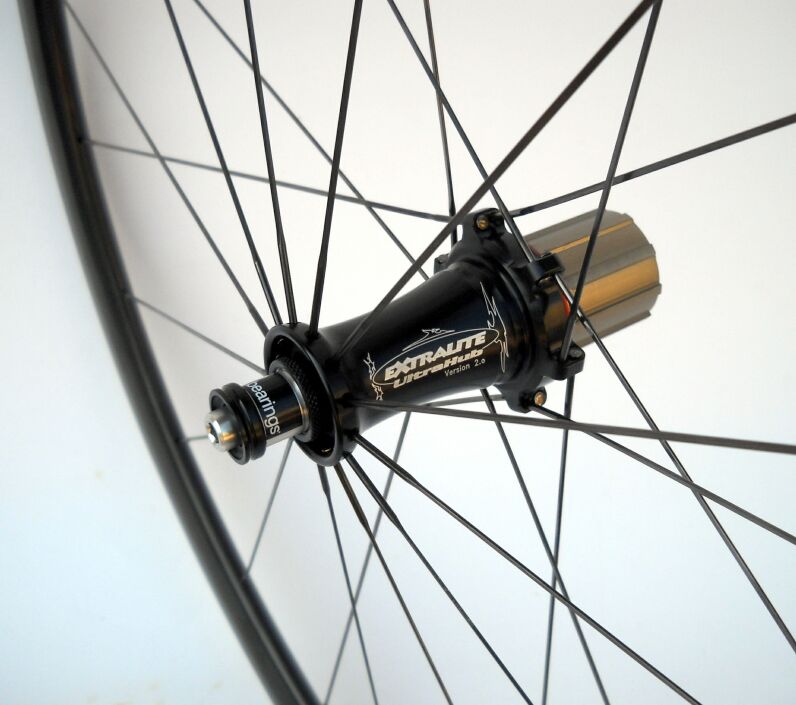 Wheelsets include spare spokes and are not supplied with quick releases.

100% made in Italy