IsisFish 440gr.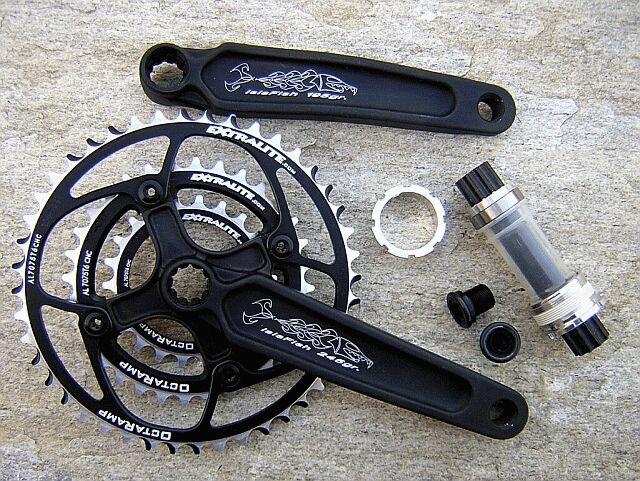 Equipped with our OctaRamps these H profile forged cranks offer great performances and weight saving for a budget price.
Cranks: forged, 440gr.
Rings: OctaRamp 44-32-22 106gr.
B.braket: ISIS Hollow CrMo 145gr.
Bolts: Full Ergal, ExtraBolt 1 & 5.
Options: OctaRamp 44-30T 2x9 set.
Graphics: laser etched.
H profile structure goes from levers to spider, all the low stressed areas are carved for weight saving.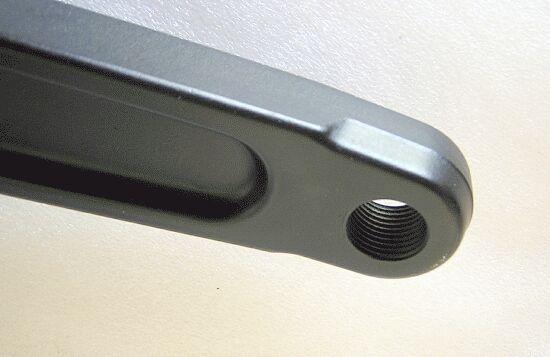 These highly sculptured rings not only look great but can shift perform like no others.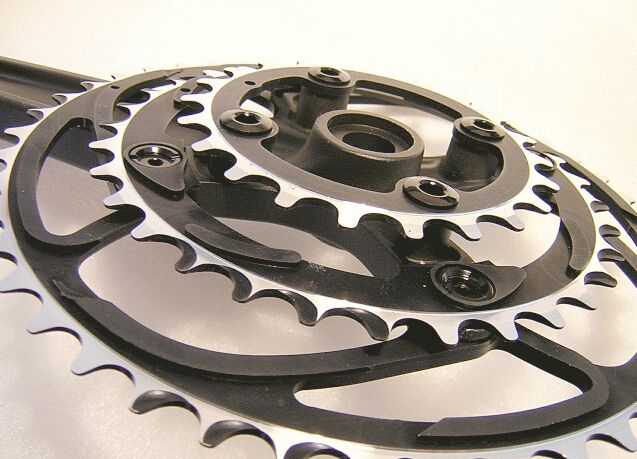 A crew of 8 hyper accurate chain ramps on each ring make up-shifting quick and easy thanks to their unique hooking (15° angled) cnc design.
Accurate hard anodized chain profiles for low rolling resistance and durability.
Available Isis bb lenghts: BSA 68mm or 73mm x 108mm (front) or 113mm (full).

100% made in Italy