StablePlate 132gr.(w/o spring)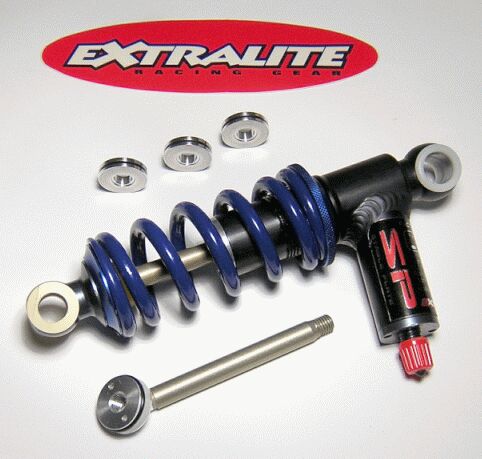 F-1, the most efficient racing f/s now can be equipped with a newly developed and pecisely factory tuned "stable platform " shock.
If you are a lucky owner of an F1 you can upgrade your ShockGun to an SP!
Technical Specifications
* Pressurized, separate air/oil reservoir.
* Speed sensible damping, fully tunable(internally).
* 3 levels of threshold avaiable (soft, medium, hard).
* Excellent dimensional ratio: lenght 152mm, stroke 44mm.
* Damper weight: 132gr. (oil included); Chrome Silicon springs from 95gr.
* Exclusive hi-tech graphite composite double lips seals, will last for years.
* Hard anodized 7075 T6 shock shaft, featuring ultra smooth (sub .002) surface treatment.
* Fully rebuildable it offers a very wide tuning range to match idividual damping preference.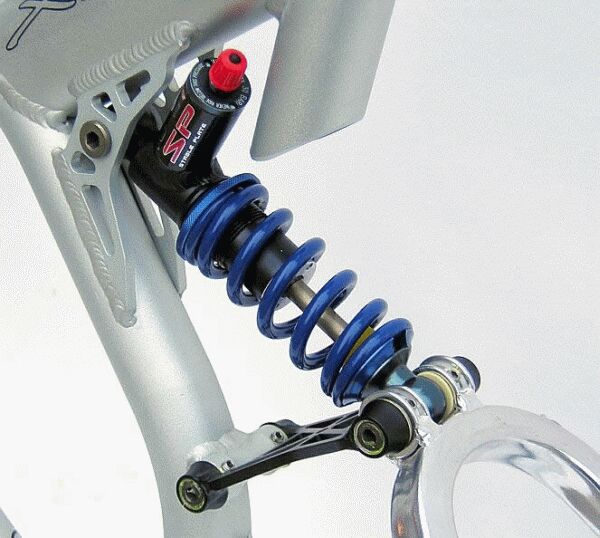 100% made in Italy