UltraClimb SLW 920gr.(pair)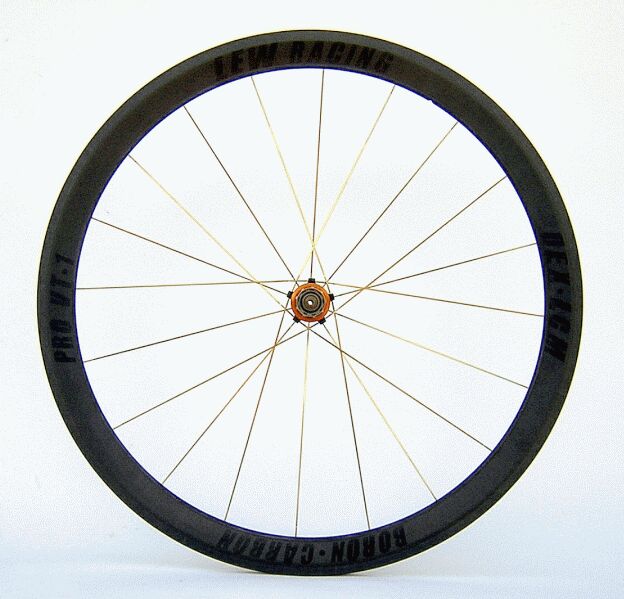 Absolute stiffness / braking / control w/o any weight penalty.
Weight: 400 + 520 gr.
Lacing: straight-pull.
Hubs: Extralite UltraHubs SP.
Compatibilty: Shimano, Campagnolo.
Rims: Tubolar, Lew Racing Pro VT-1 44mm.
Finishing: Natural carbon with shadow graphics.
Spokes: 16+20 3-butted bladed Tin-coated stainless.
Micro-Tuner: easy bearing preload system.
Nipples: Ergal, ABS system.
Option: Hybrid ceramic bearings.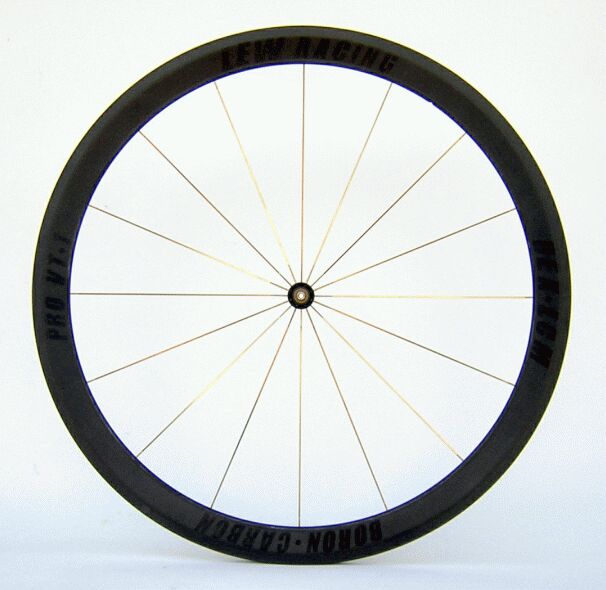 Both front UltraFront SPM and UltraRear SP hubs feature external "Micro Tuner" system.
The precise "Micro Tuner" action is very easy to operate, it ensures perfect hub bearing setting.
Result: low bearing friction and no-play at the rim.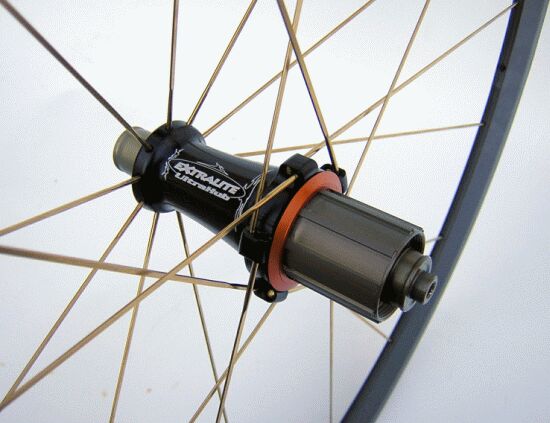 Straight pull spokes increase sprinting reactivity and stifness with consistent weight reduction.
Extra wide chamber enhances lateral stiffness with no weight penalty.

Pro VT-1 are the ultimate hi-tech rims, their carbon-boron matrix compound allows the construction of much thicker rim walls than conventional carbon fiber rims.
This transaltes into unmatched structural stiffness and a much more stable reaction under braking forces.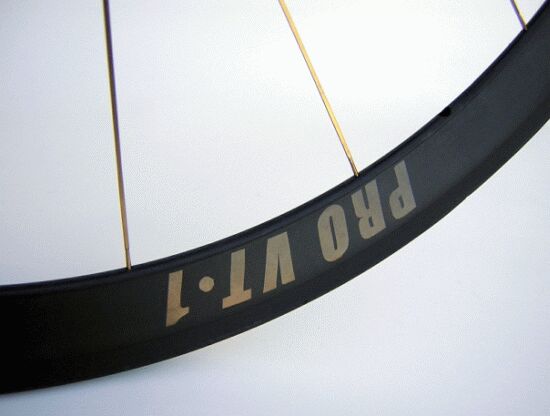 We left the original LEW shadow graphics untouched to enhance the elegnt look of these space-age wheels.
UltraClimb SLW as all of our production excede Uni/Din safety standard requirements.
As general rule just realize that Uni/Din safety standards and tests consider a 90kg. (200Lb.) extremely strong athlete efforts as reference.

However you surely undertsand that rider weight plays a minor role in the energy q.ty count:
1) Speed itself increases by the sqare the loads applied on wheels hitting an obstacle.
2) Riding style can sensibly affect wheel alignment with higher or lower lateral loads.


UltraHubs are over-dimensioned for road use.
Hub maintenance:

Frewheel cleaning/oiling: level 1.
No special tools are required however we recommend it only to technically skilled owners and mechanics.


Bearing change: level 2.
Special tools and pro-level skills are required.

Wheelsets include spare spokes and are not supplied with quick releases.