UltraClimb SPN 865gr.(pair)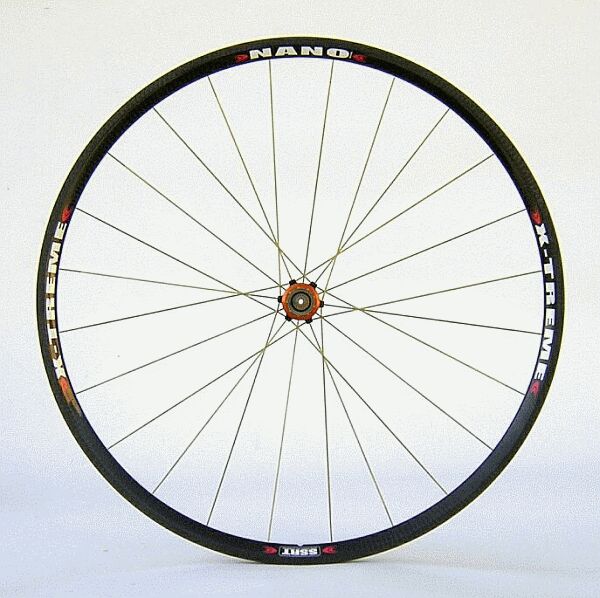 Lightest wheelset in the Nanosphere.
Weight: 370 + 495 gr.
Lacing: straight pull.
Hubs: Extralite UltraHubs SP.
Nipples: Ergal, ABS system.
Compatible: Shimano, Campagnolo.
Spokes: 20+24 DB bladed beta Titanium.
Micro-Tuner: easy bearing preload system.
Rims: Tubolar, Nano Elite Carbon 18mm x w24mm.
Graphics: Extreme + Extralite decals.
Finishing: natural carbon.
Option: Hybrid ceramic bearings.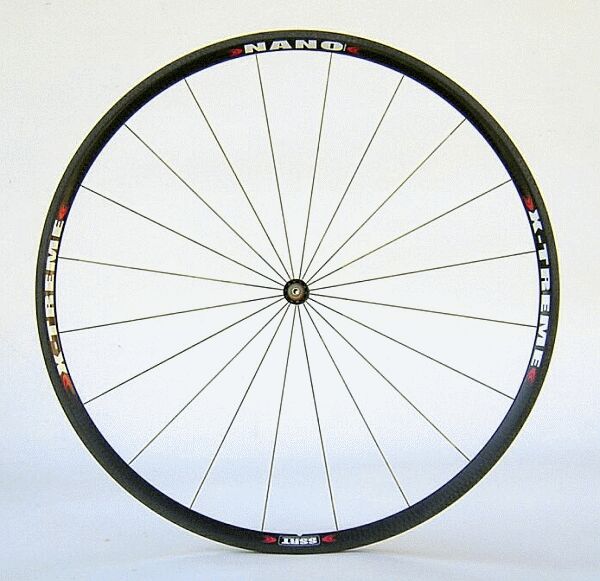 Both front UltraFront SPM and UltraRear SP hubs feature external "Micro Tuner" system.
The precise "Micro Tuner" action is very easy to operate, it ensures perfect hub bearing setting.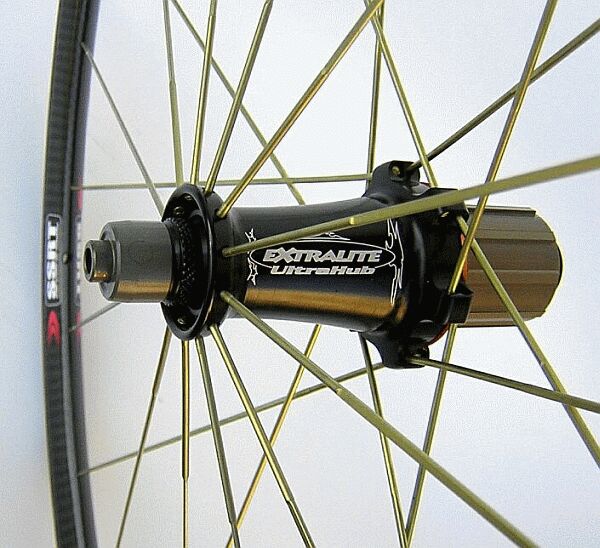 Result: low bearing friction and no-play at the rim.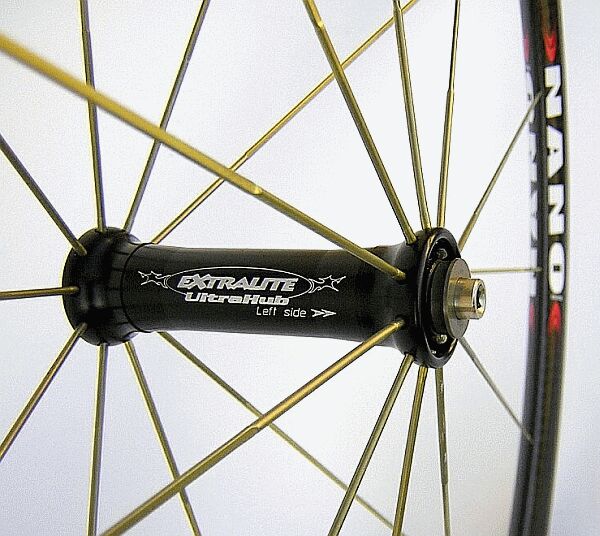 Straight pull spokes increase sprinting reactivity and stiffness with consistent weight reduction.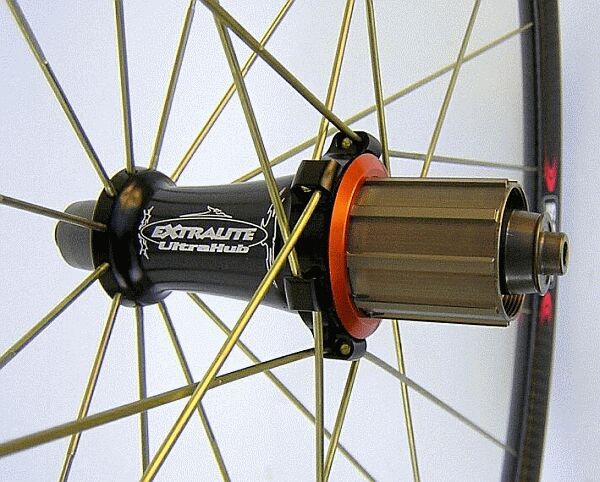 Extra wide camber enhances lateral stiffness with no weight penalty.



SPN rim manifacturer recommends the rider weight should be 75kg.

UltraHubs are over-dimensioned for road use.
Hub maintenance:
Frewheel cleaning/oiling: level 1.
No special tools are required however we recommend it only to technically skilled owners and mechanics.


Bearing change: level 2.
Special tools and pro-level skills are required.
Wheelsets include spare spokes and are not supplied with quick releases.