UltraDisc 1300gr.(pair)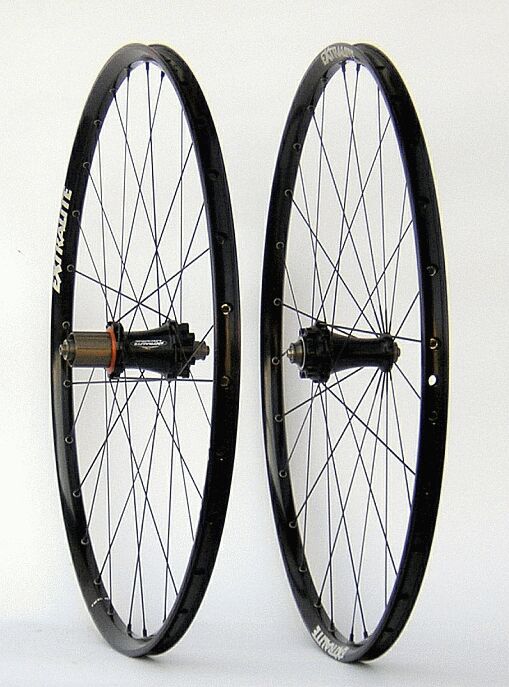 Moto-style performance, heavy duty, feather light.
The aggressive rider choice.
Weight: 1300 gr. / set.
Hubs: Extralite UltraHubs SPD.
Sealing: external soft touch OR +2RS bearings.
Spokes: straight putt black bladed,double butted 28+28.
Rims: W24mm x h17mm, eyelet, offset "disc-only".
Finishing: black anodized.
Graphics: laser etched.
Nipples: black Ergal.
Studying the well developed motocross wheel technology; MX technicians have already proved straight pull spokes and asymmetric patterns are the best performing design especially when you come to disc brakes.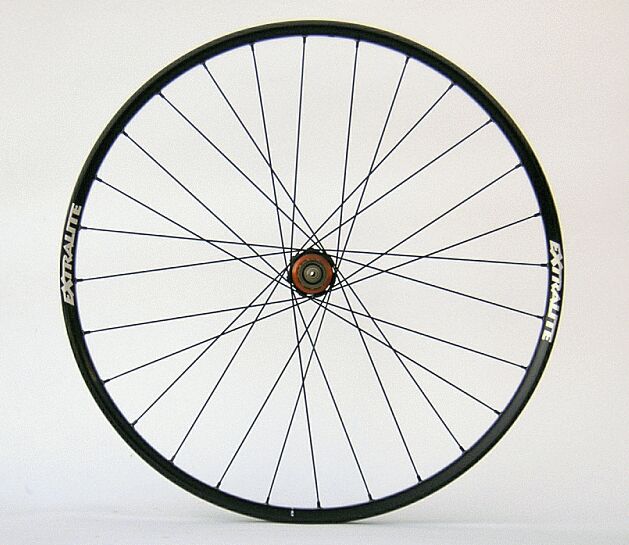 Straight-pull lacing transfers acceleration from drive to tyre, straight pull radial lacing gives you the highest possible lateral stiffness.
UltraHub flanges are specifically designed to absorb radial tension.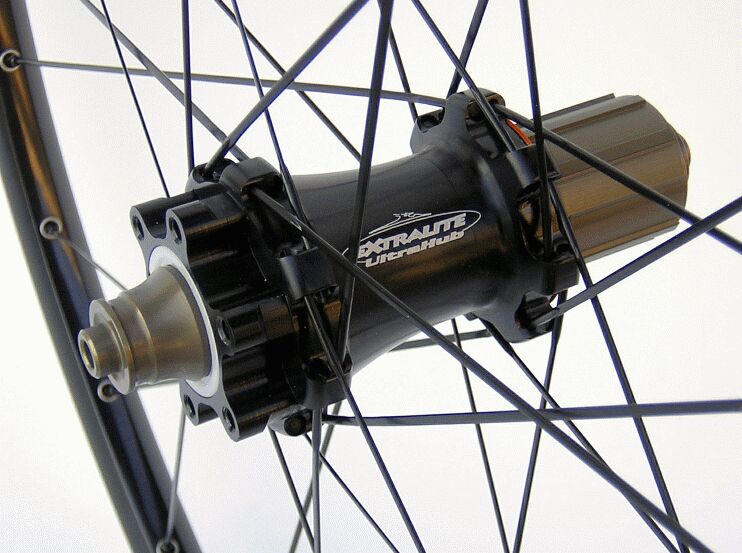 Offset rims: part of the secret.
This gain on spoke camber angle produces huge effects in wheel strenght.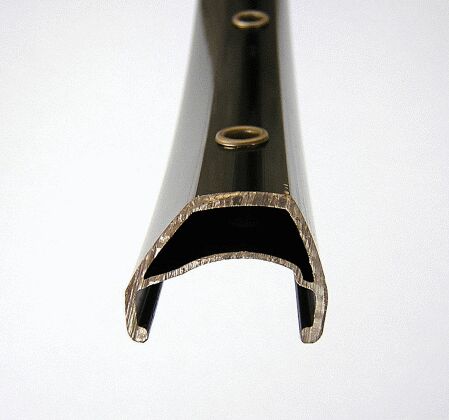 Eylet spreads breaking stress on wider rim areas.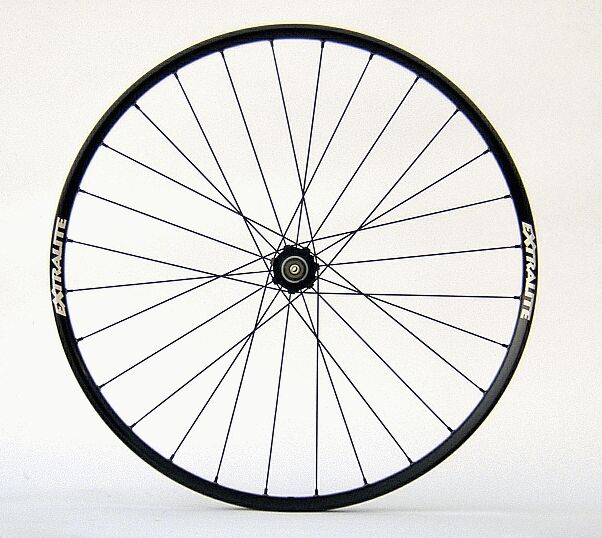 Oversized hub flanges are also part of the secret, they directly reduce the high stress that disc brakes transfer to rims and spokes.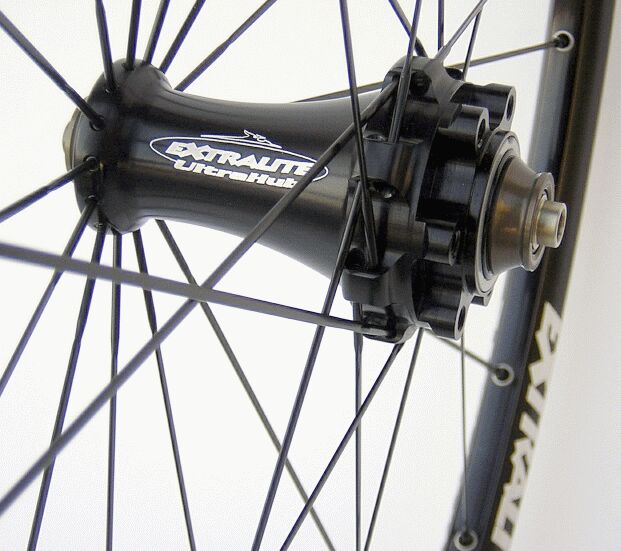 Additional external sealing enhance bearing and hub life.
Wheelsets include spare spokes and are not supplied with quick releases.

100% made in Italy