UltraEnds 28gr.(each)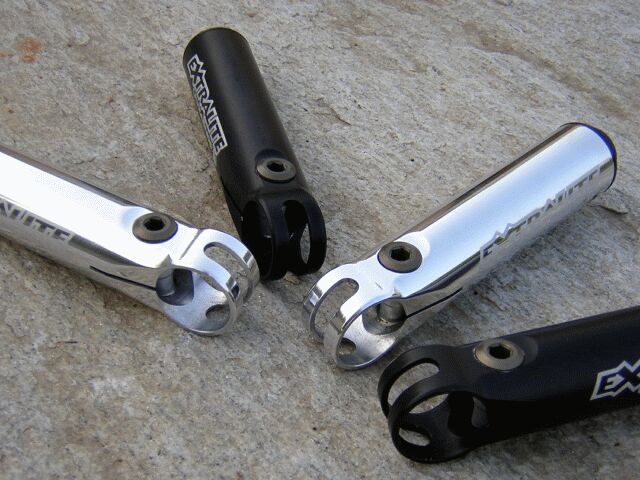 Ultra accurate dimensioning and beautiful one piece construction with no junctions.
These bar extensions are cnc'ed out of solid 7075T6 billets
with our highly sophisticated 3D technology.
Weight: 28gr.(each)
Body: one piece Al 7075T6.
Measures: lenght 114mm, diam. 26mm
Bolts: hollow, hard anodized Al 7075T6.
Finish: black hard anodized.
Options: mirror polishing.
Graphics: laser etched.
Furthermore they sport a structural engineering you have never seen on bar-ends before: tapered internal machining, double clamp rings, hollow hard anodized cnc bolts, smooth edges and the safest possible Derlin rounded front ends.
Improve you climbing!
We really belive that mtb climbing technique can benefit from an extended position.
Your body weight should be shifted to the front wheel to keep it in contact with ground while mantaining good traction on the rear.
Your upper body will also stay in an efficient and relaxed position that allows your legs output more HP.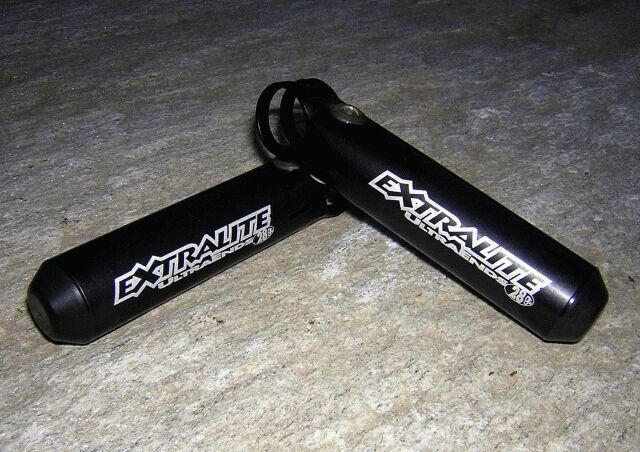 compatibility
UltraEnds are compatible with x-c standard handlebars that have reinforced ends (diam. 22.2mm)and can support bar extensions, like Extralite TheBar Ul, UltraBar and UltraBar UL.

100% made in Italy