UltraPost Ø31.6mm
99g.(250mm) 138g.(350mm)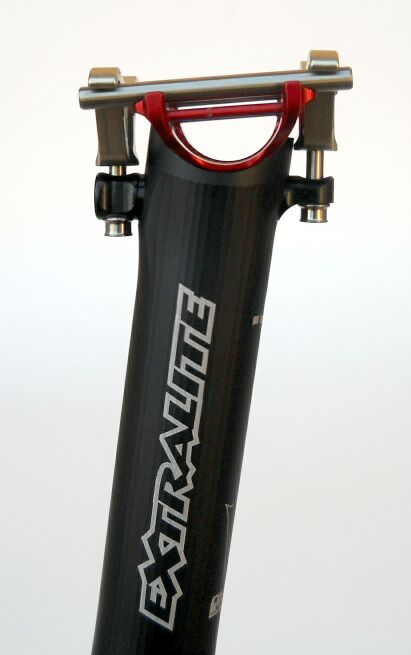 Classic form, fully redesigned using contemporary techniques of extreme 3D sculpting.
Weights: 99g./138g.
Lengths: 250, 350mm.
Diameter: 31.6mm only.
Graphics: laser etched.
Clamp: AL 7075 T6 CNC.
Tube: multi-shaped AL 7075 T6.
CNC: internal and external 3D machining.
Finishing: Shot-peened, matte-black anodized.
Bolts: special, Titanium GRD5 cnc.
Clamp Adjustment: +21°/-9°**

Download user manual
(**) Saddle Angle Adjustment: typical XC frames (73° seat tube angle) can fit the Ultrapost with every saddle design available. Frames with slack seat tube angles (less than 70°) limit the horizontal positioning of saddles having rails parallel to the top. Saddles with angled rails allow the nose to be lower. Notice that saddle angle plays an important part in overall seat position. Therefore, add the angle between the saddle rails and the top of the saddle's profile: to obtain a complete saddle angle tuning range in reference to vertical, camp adjustment angles and saddle angle must be added to the seat tube angle.
EXAMPLE: You can obtain saddle angle tuning on a 73° seat tube frame and a 5° saddle as follows:
73°+21°+5°=99° (9° nose down)
| | | | |
| --- | --- | --- | --- |
| Size | Weight | Min Insert | Max Insert |
| 250mm | 99g | 70mm | 102mm |
| 350mm | 138g | 90mm | 200mm |
Carbon friendly saddle rail clamps.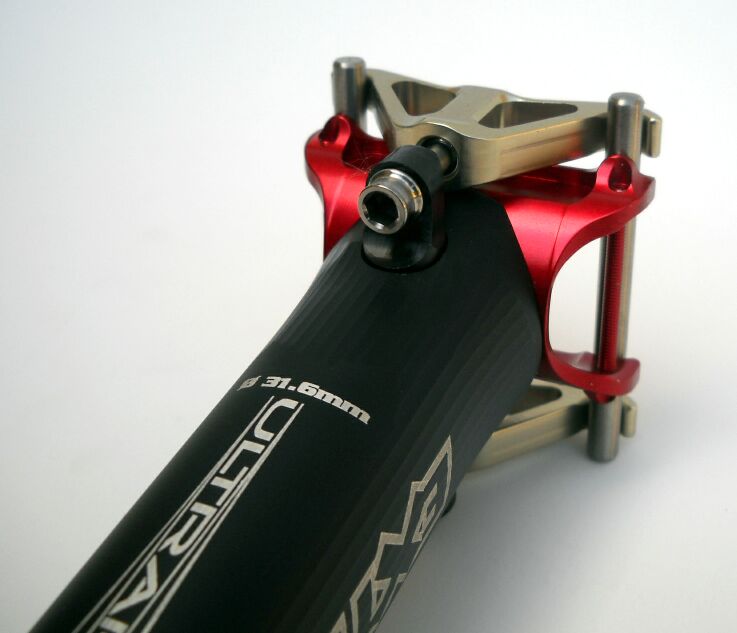 Both lower and upper saddle clamps are beautifully created by multiaxial machining.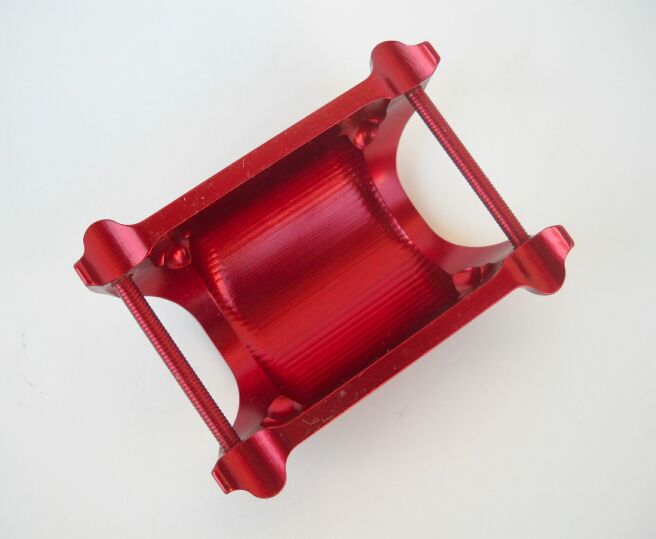 Clamps feature smooth edges at all contact points with the saddle rails, thus decreasing shear stress to a small fraction.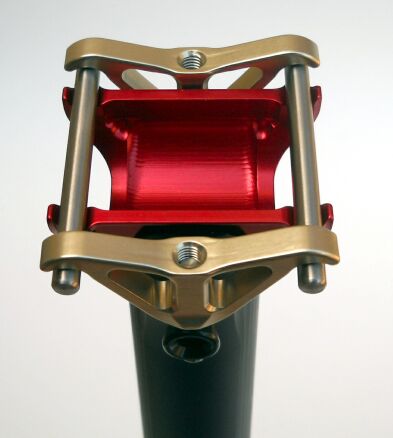 Shot-peening process removes machining tensions from the tube surface, thereby enhancing fatigue resistance.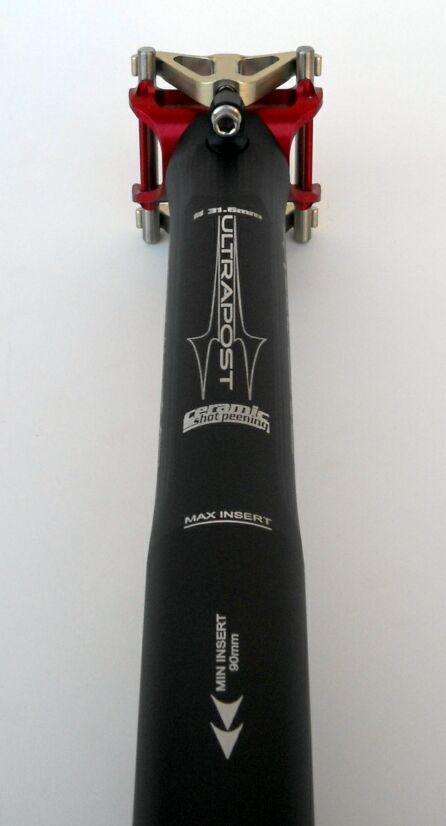 Carbon fiber seatposts are an attractive option on the market, however a seatpost is not a good application for the typical carbon fiber tube, given its constant layer thickness. Additionally, the seat post frame clamp affects the carbon fiber tube adversely with its strong radial compression force.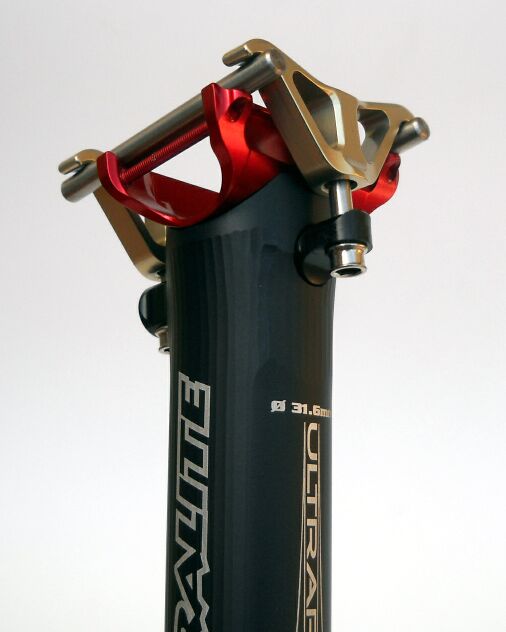 An in-line seatpost offers the optimal riding position, especially on fully-suspended bikes.
Cornering and climbing ability greatly benefit from the even distribution of body weight over both wheels.
Internal CNC machining cuts extra weight.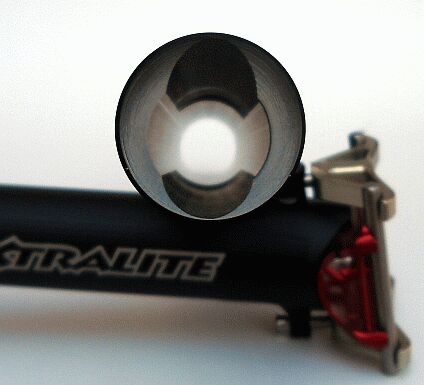 warning & tips
If your frame does not have an indication of minimum seatpost insertion, then use the following rule: The seatpost tube's insertion should reach and slightly pass the intersection of top tube and seat stay tubes.
Frames which do not feature a seatpost/seat stay junction point should declare the seatpost minimum insertion point. Extralite recommends a prudent approach: a minimum seatpost insertion of 90mm so as to prevent possible frame damage.

100% made in Italy