UltraStem 108gr.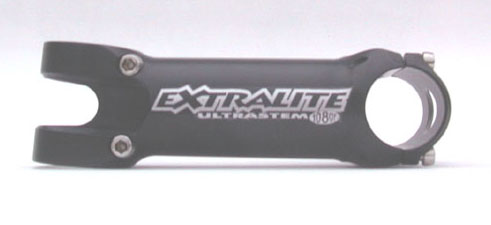 5 years ago we designed The Stem with an original 4 bolt clamp system, you surely have seen it on many others since then.
Our original The Stem has been copied by so many it has become a true industry standard.
Now we made one more step, we made it ultra, more everything.
A true leader in design and performance, UltraStem is the lightest and most rigid stem ever, still with our original and most copied 4 bolts design.
Weights: 104, 108, 112, 116gr.
Lenghts: 100, 110, 120, 130mm.
Rise: reversible, +/- 4 °.
Material: totally cnc from AL 7075 T6.
Ergonomic design: round on the back side where leg contact is possible.
Oversized and ultra stiff: compare it's diameters.
Vvery efficient with your upper body energy.
Bolts: CNC, AISI A4 stainless steel.
Finish: matt black anodized.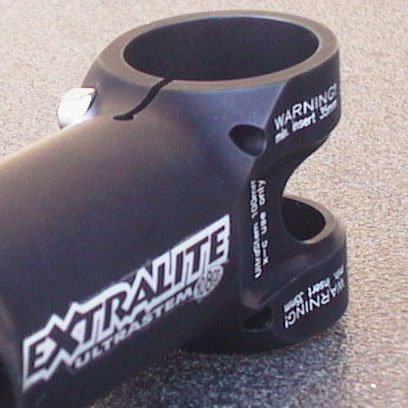 When you'll see it in flesh you'll realize no other bike-thing can even get close to it, an absolute performance sculpture.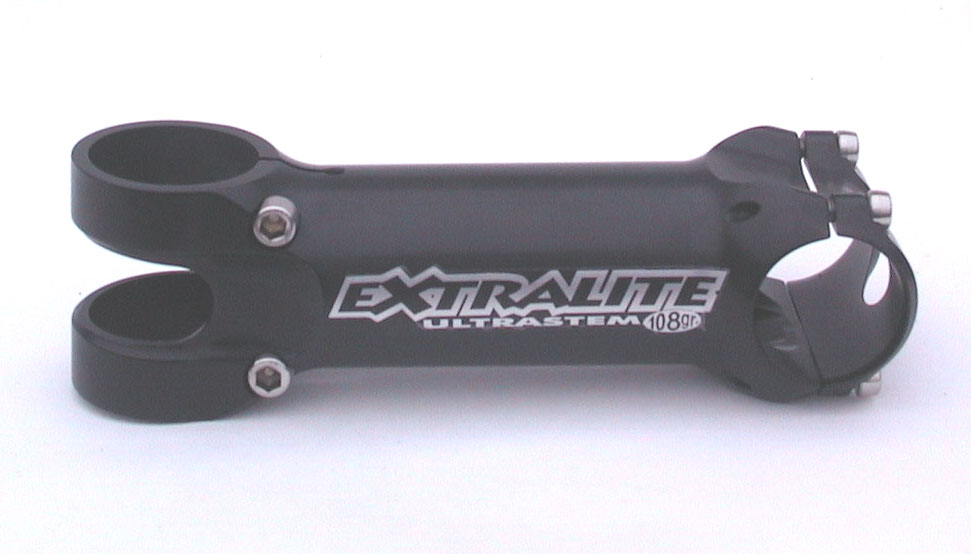 Available only for 28.6mm ( 1'-1/8) "threadless" steer tube.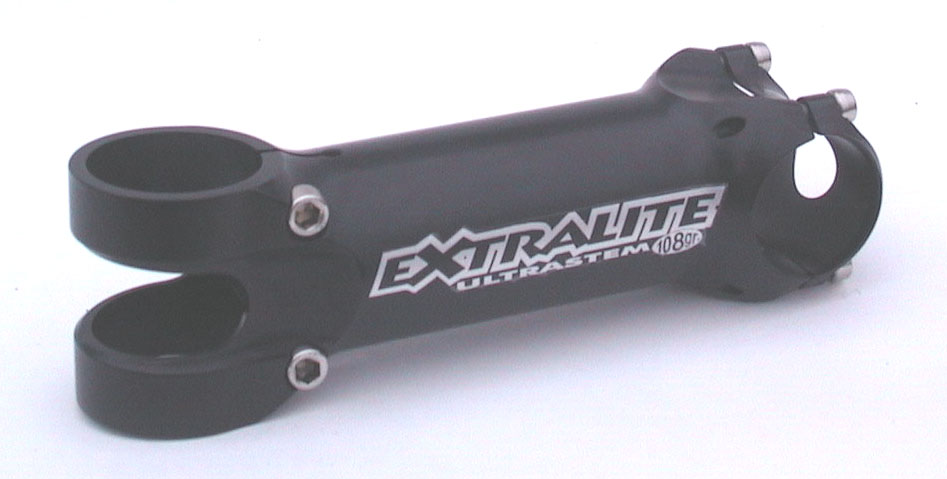 Fatigue and strength tested, excedes UNI 10518 safety standards.

100% made in Italy