UltraTerra TNT 1140gr.(pair)
Titanium No Tubes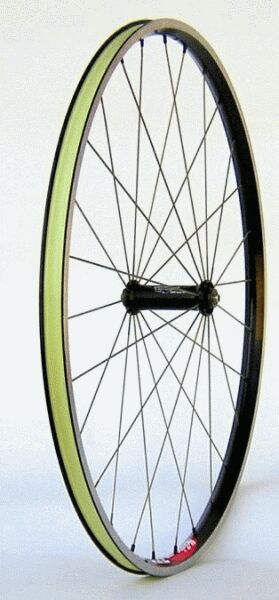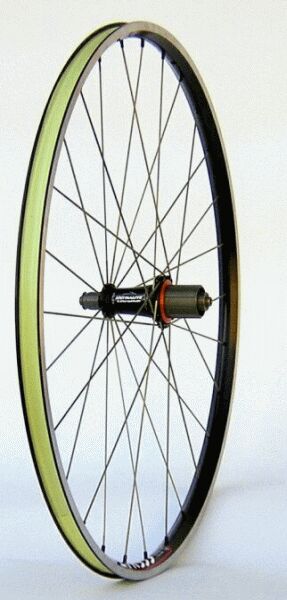 Add dynamite to your ride.
Weights: 515* + 625* gr.
Hubs: Extralite UltraHubs SP.
Spokes: straight pull, 3butted-bladed BetaC-Titanium, 28+28.
Rims: 26" NoTubes ZTR 355, 24.2 x 17mm.
Finishing: black anodized.
Graphics: NoTubes decals.
Nipples: black Ergal.
Option: Hybrid ceramic bearings.
* the supplied NoTubes "valve stems" and "yellow tape" add 12+12 gr.
UltraTerra TNT come with original NoTubes "valve stems" and "yellow tape" ready installed.
Now with red alloy nipples.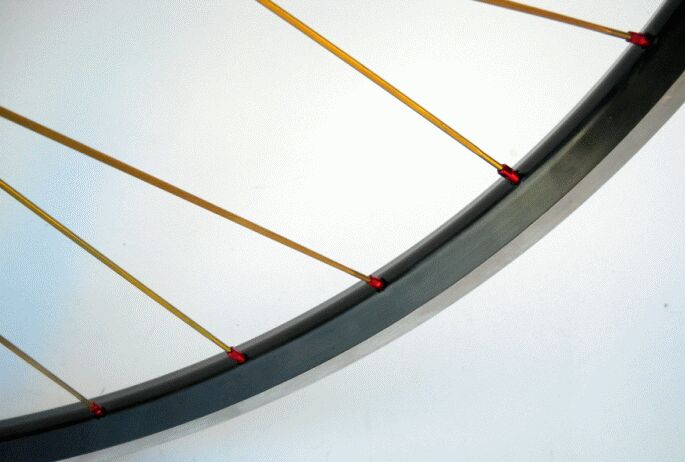 Straight pull spokes increase sprinting reactivity and stiffness with consistent weight reduction.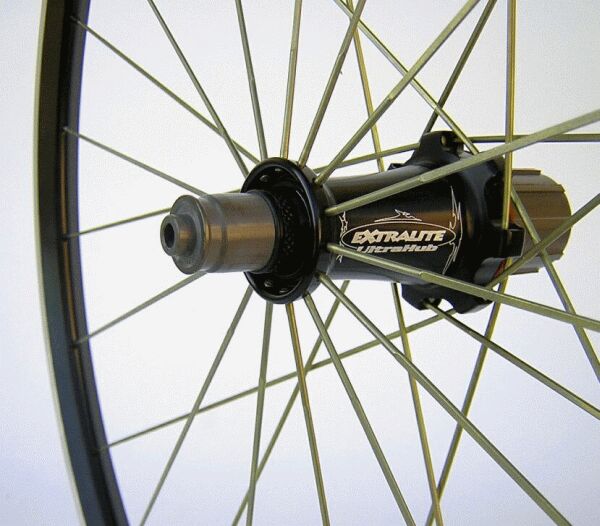 Both front UltraFront SP and UltraRear SP hubs feature external "Micro Tuner" system.
The precise "Micro Tuner" action is very easy to operate, it ensures perfect hub bearing setting.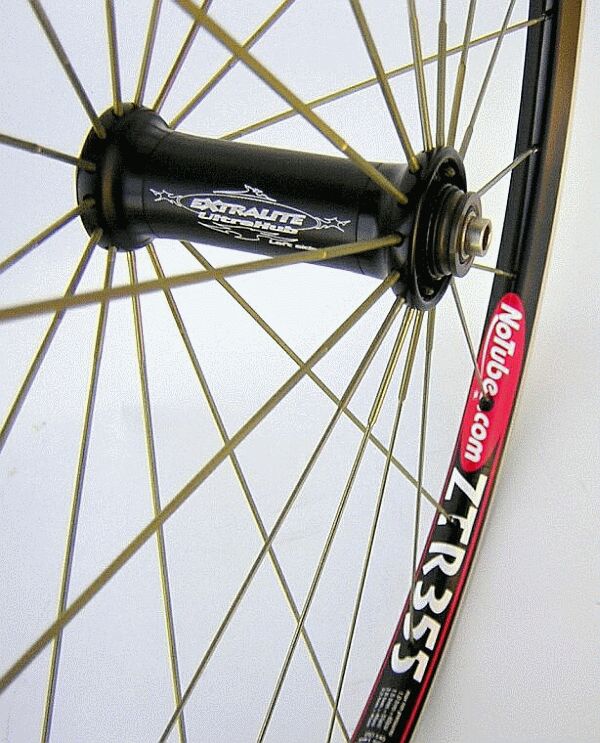 Result: low bearing friction and no-play at the rim.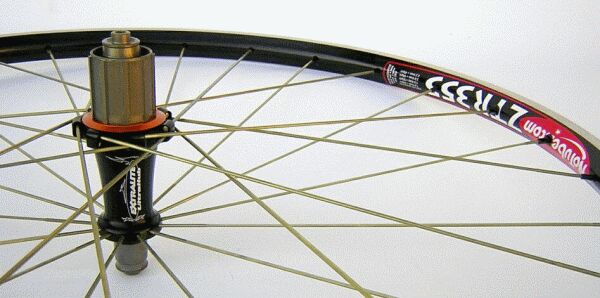 Extra wide camber enhances lateral stiffness with no weight penalty.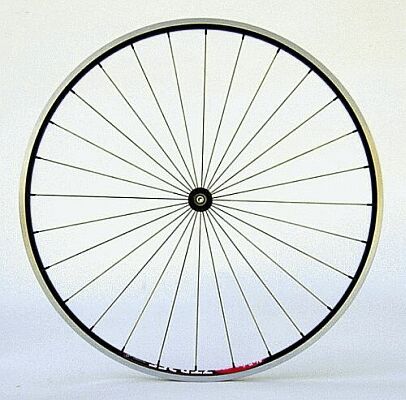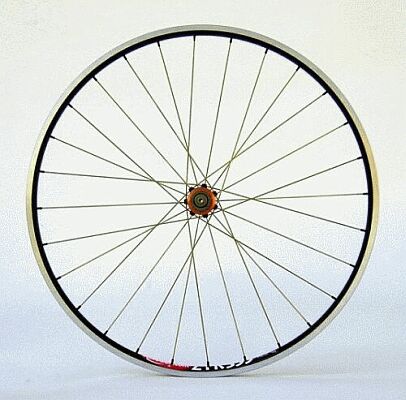 External low-friction OR seals and sealed cartrige enhance sealed bearing durability.
Wheelsets include spare spokes and are not supplied with quick releases.