Aliens 65gr.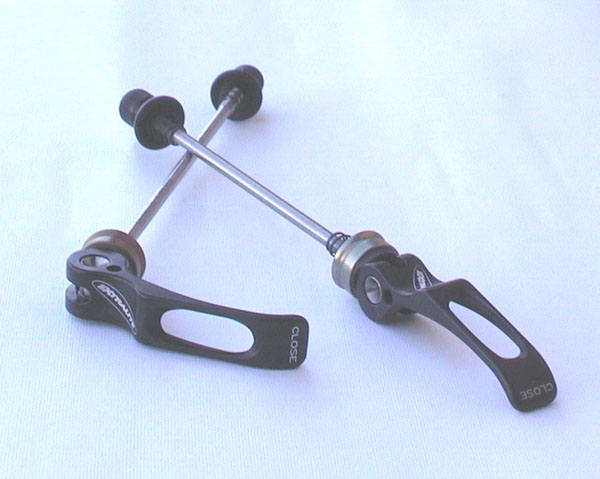 These little guys like to sit snugly in our Extra-Wheels, smooth in action and in the zero gravity weight category.
Weight: 65gr./set.
Pivots: Titanium.
Levers: Ergal CNC.
Rods: butted Titanium.
Springs: hardened steel.
Bushings: synthetic, self lubing.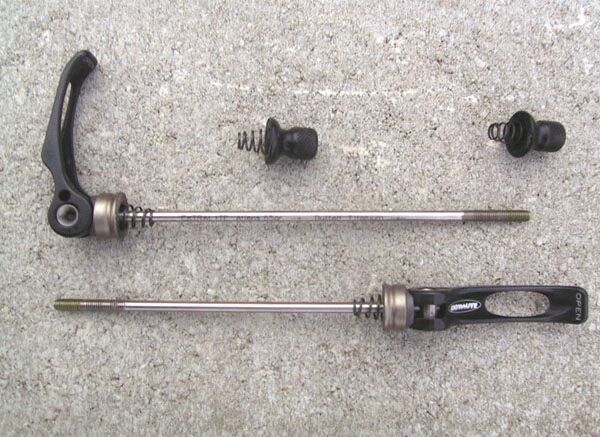 The really accurate lever design, ergonomic with rounded edges, the self locking nuts and the total reliability set them at light-years distance from the countless "cnc creatures" of the MTB planet.
Furthermore they offer some really unique features:
4 retainers firmly keep the axle springs always in place, avoiding any chance to loose or misplace them, even during a tyre change under race pressure.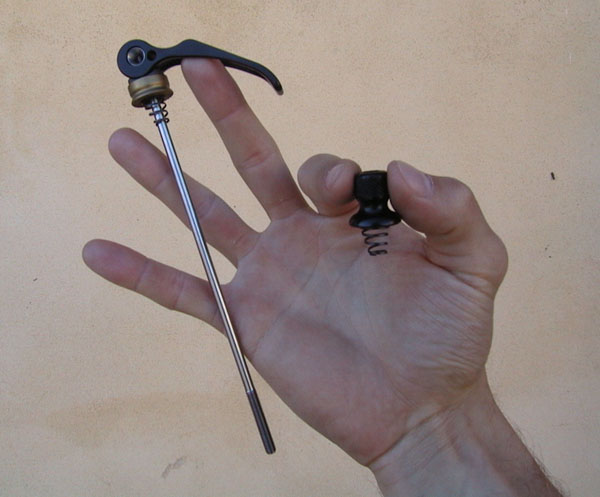 Hi-grade Titanium rods are machine butted both for weight reduction and increased strenght.
A good example of Extralite accurate dimensional engineering.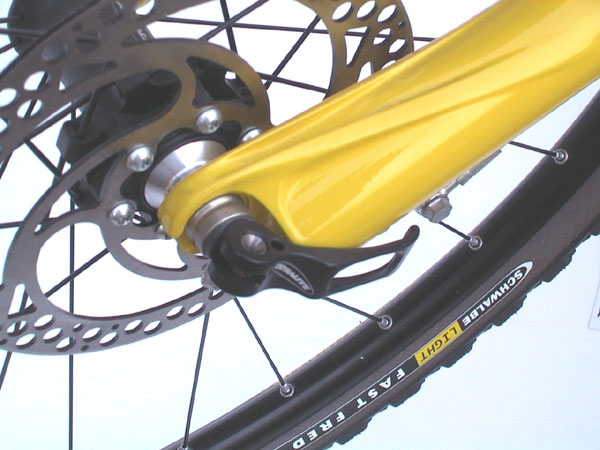 Levers are designed to wrap around your fork leg.
compatibility
Aliens skewer set is fully compatible with all standard hubs for mtb (front 100mm, rear 135mm) and with frames equipped with vertical dropouts.
Road version (100mm front, 130mm rear) is available on request.
Aliens are Supplied separatly from wheelsets.

100% made in Italy