The Post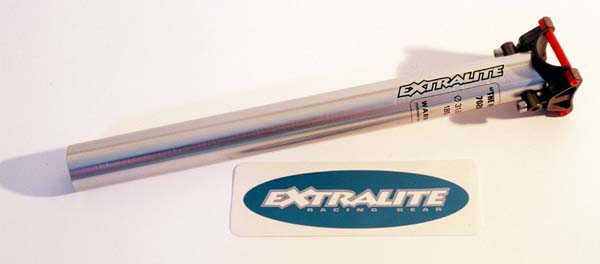 As we wanted to complement our frames with highest quality equipment we decided to develope our own. The solution was light, simple, and elegant.
Weight: 180gr.
Design: ultra accurate.
Bolts: stainless steel.
Clamp: 7075 T6 Ergal CNC.
Tube: frame quality 7020 T6.
Diameters: 31.6 / 30.9 / 27.2 / 26.8mm.
340mm length for all of the standard diameters, except Specialized ( diam. 30.9 X 380mm 205gr. ).
We strongly believe that the optimal riding position ( especially on full suspended bikes ) requires straigth seatpost; this provides good weight distribution over both wheels.
With the added traction given by rear suspension you can shift forward to keep the front wheel down on extreme climbs.
Absolutely indestructible, The Post should be inserted in the frame seat tube for a minimum of 90mm ( for technical and safety reasons ).
What the magazines say:
Attention to detail extends to all of Extralite's parts, the seatpost is a lightweight work of art.
( Mountain Biker International Summer '98 )
You have to just admire the work that's gone into the top rail clamp, it's just a great shame that's hidden most of the time...!
( Mountain Biker International April '99 )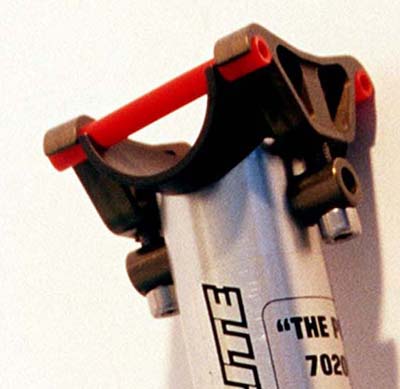 100% made in Italy