The Stem 128gr.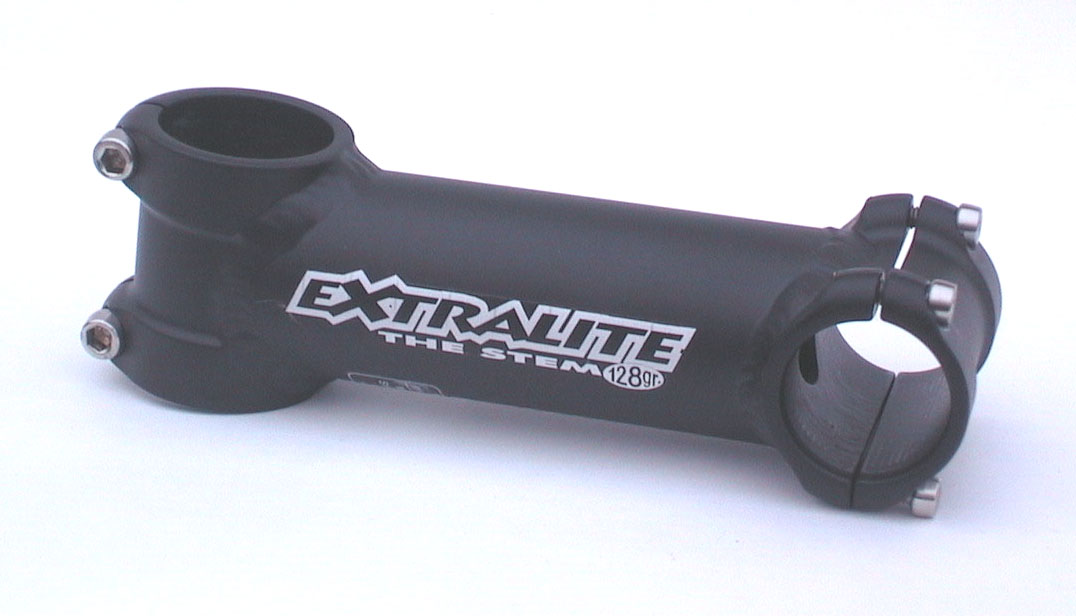 Just a short history: how many stems share this 4 bolts clamp design today?
The Stem has been the first one to sport it, now copied by so many others it has become a true industry standard.
Our baby has the original 4 bolt clamp, it has been the first with this efficient design, expensive hi-grade materials and complex cnc manufacuring technology.
Since then you have surely seen the 4 bolt clamp on many others too, this one is the original, and the most copied ever.
Weight: 124, 128, 132gr.
Lenght: 110, 120, 130mm.*
Angles: reversible, +/- 5°.
Material: 7020 T6, as our exotic frame tubes.
Design: ergonomic and well rounded where leg contact is possible.
Oversized and ultra stiff, very efficient with your upper body energy.
Bolts: CNC, AISI A4 stainless steel.
Colors: matt black, custom.
When you order The Stem with one of our frames we can offer the option of have it painted in the same shade, or polished as "custom finish"; otherwise matt black is the standard color.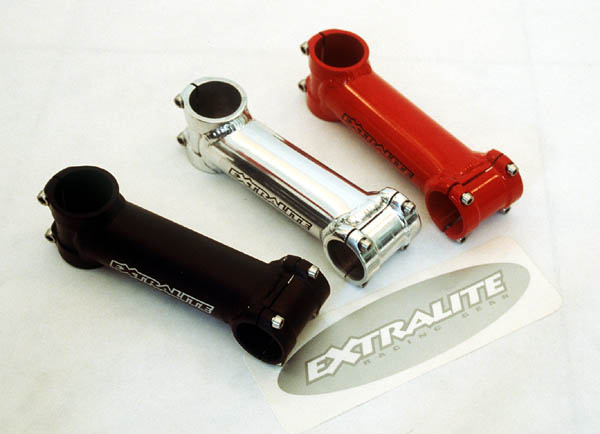 (*) Custom sizes available on request at extra charge.
Available only for 28.6mm ( 1'-1/8) "threadless" steer tube.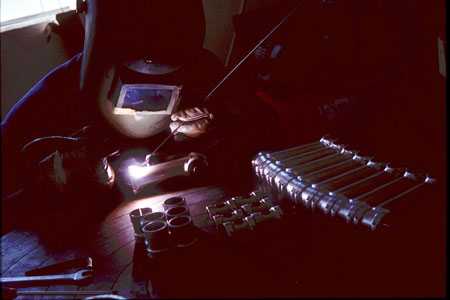 Fatigue and strength tested, excedes UNI 10518 safety standards.
What the magazines say:
Considering what you are (not) getting, The Stem is an incredibly convincing XC weapon in the war against weight and the price compares favourably with other high end models.
( Mountain Biker International May '99 )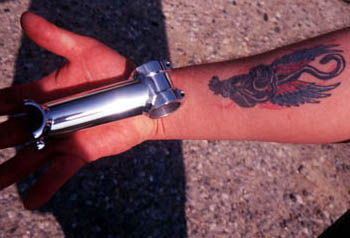 100% made in Italy