IntegrHead 2 41gr.(HyperCap & bolt included)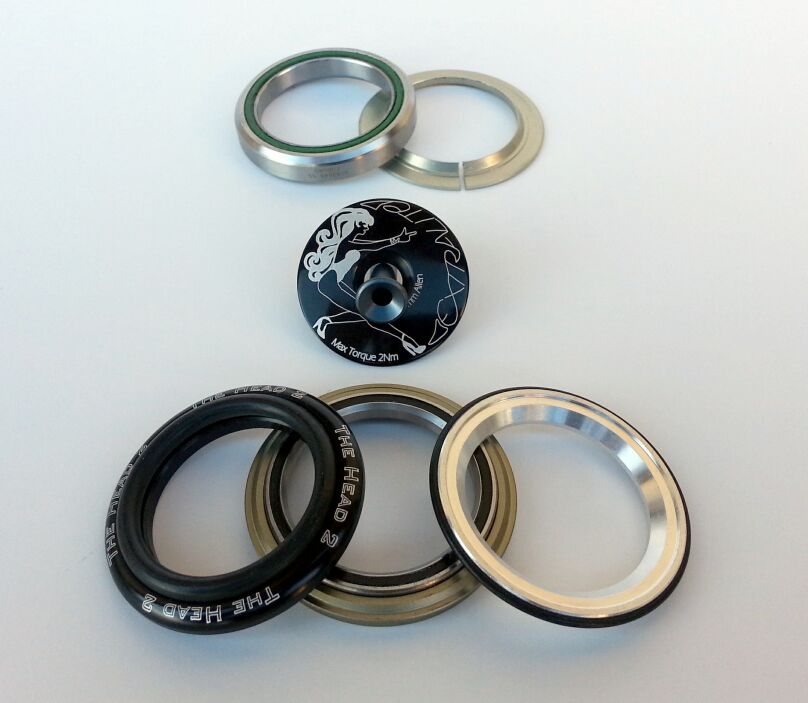 Do not forget quality even if out of sight!

Slimmer, lighter and trickier: a real concentrate
of our Extralite high-quality engineering.
Sealing: 4 RS + 1 O-Ring.
Weight: 41gr.(HyperCap & bolt included).
Upper Bearing: Radial micro cartridge.
Upper Stack: 8mm (from head tube to stem).
Lower Stack: just cleareance.
Lower Bearing: Stainless bidirectional cartridge.
Standard: 42mm frame head tube*.
Finish: black/bronze anodized.
Graphics: laser etched.
(*) Frame standard 42mm (tolerance 41.95 to 42.00mm); measure refers to frame steer tube internal diameter measured at upper headset fitting level.
Lower bearing fitting: 41.5 to 42mm diameter with standard internal 45° chamfer.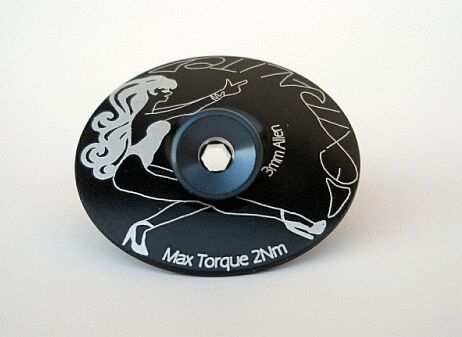 Besides it's lightness it offers some exciting extras too!

· Precise and smooth steering feel.

· Better sealing: 4 RS cartridge bearing seals,
1 external o-ring.
· Better labyrinth configuration
that significantly reduce internal moisture.

Warning: UPPER RADIAL MICRO BEARING CANNOT HANDLE UPSIDE-DOWN LOADS/SHOCKS.
Suitable for x-c single crown or road forks only.

Available in 1 1/8' standard size only.

100% made in Italy