OctaRamp Gara 78gr.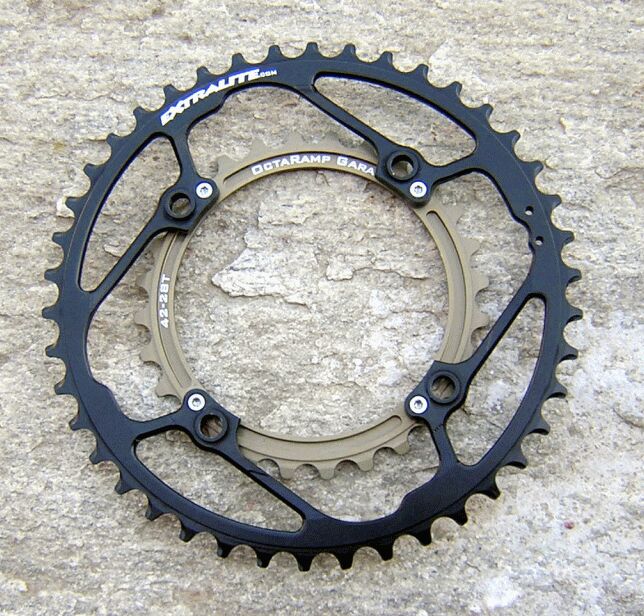 Ratio: 42+28T
Weight: 78gr set.
Material: 7075T6.
Construction: hyper accurate cnc.
Ramps: 8 cnc with unique 15°angle.
Compatibility: 2x9 and 2x10 speed compatible.
Bcd (Bolt Circle Diameter): standard 104 mm 4 bolts.
Finishing: black/hard anodized with machined sides.
Graphics: laser etched.

Download user manual
Developed for extreme racing setups it reduces the overall shifting time per/race.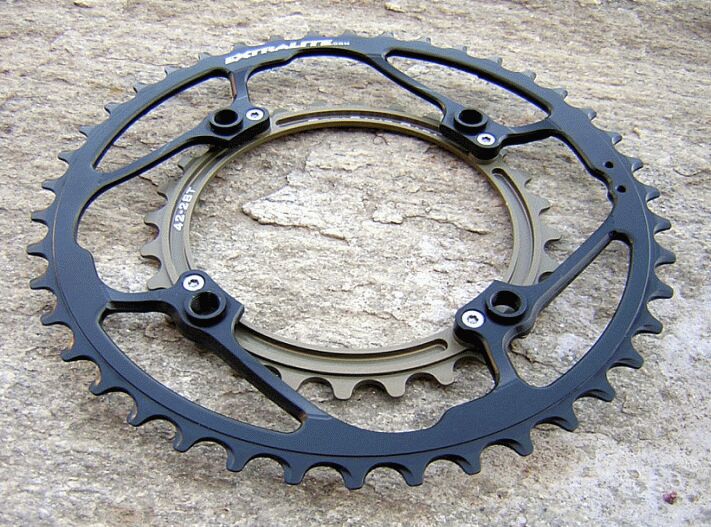 You'll cut some extra weight without small ring and using only 4 male bolts.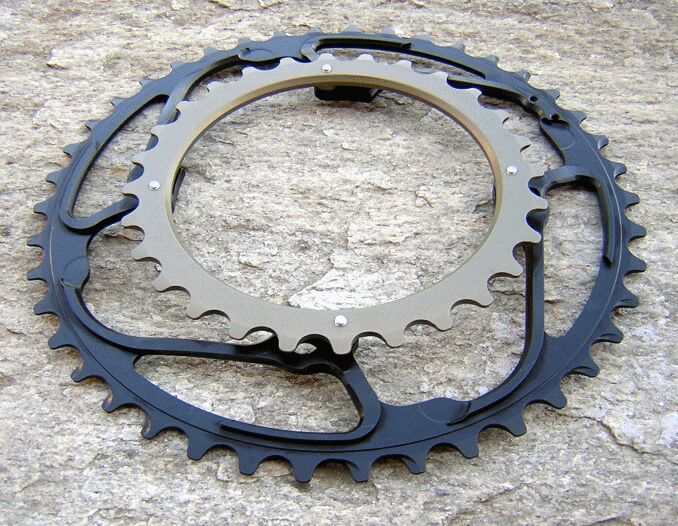 Unique 15° machined chain ramps offer superior chain engaging on 8 different crank positions, this translates in super quick up-shifting performance.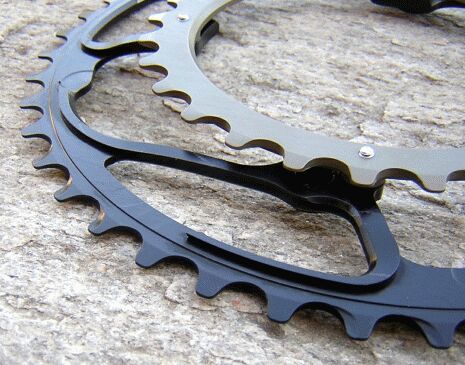 Special machined teeth help both up and down chain shifting.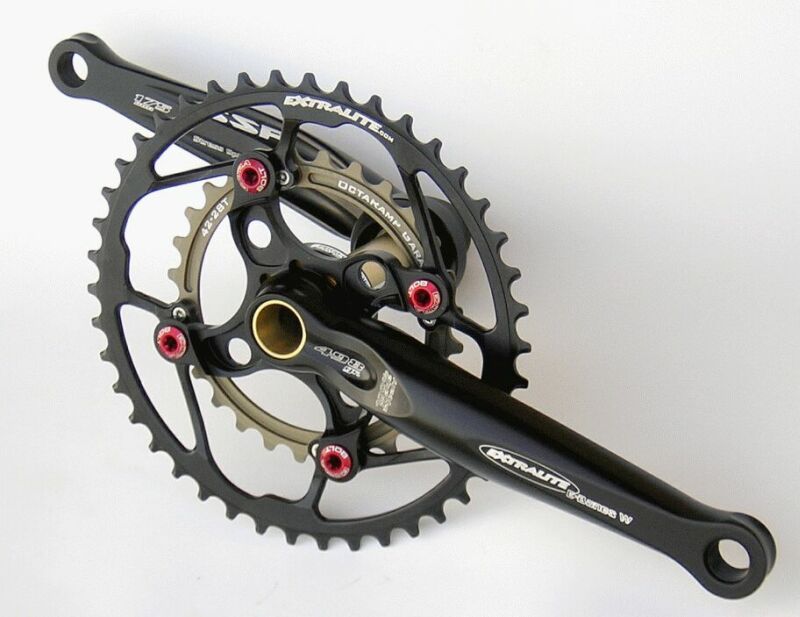 100% made in Italy