RoadStem 104gr.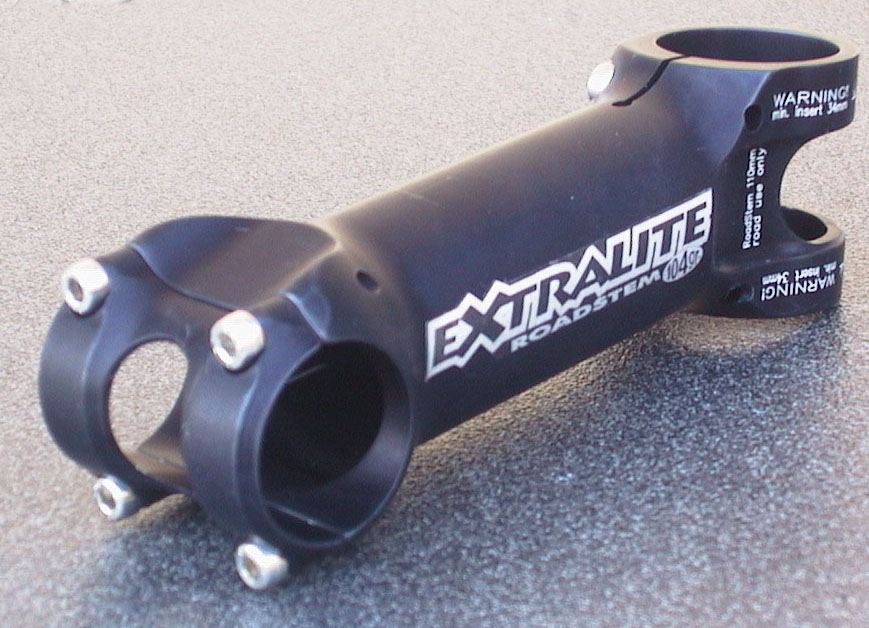 Once more a leader in design and performance, still with our original 4 bolts design.
Beware! You can find UltraStem copies. None of them will even get close to original UltaStem stiffness and performance.
Weight: 100, 104, 108, 112gr.
Lenght: 90, 100, 110, 120mm.
Angles: reversible, +/- 8 °.
Material: totally cnc from AL 7075 T6.
Design: ergonomic, nothing on the back side where leg contact is possible.
Oversized and ultra stiff (compare it's diameters), very efficient with your upper body energy.
Bolts: CNC AISI A4 stainless steel.
Finish: Matt Black anodized.
Now it's lighter and even more resistant to abuses. Our new military standard alloy treatments doubles fatigue strenght.
Design and dimensioning are impressive, mass and stress concentrations have been farther reduced.
When you'll see it in flesh you'll realize it's an absolute performance sculpture.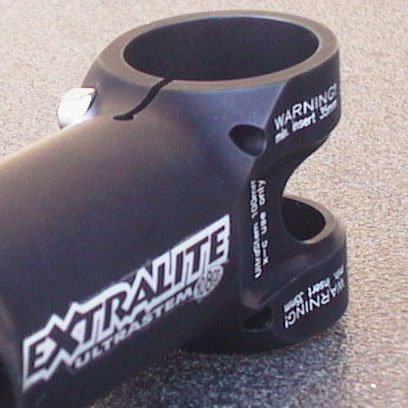 New multiaxial machining allows material shaveing where it was impossible only few years ago.
Even front clamp has been totally redesigned and heat treated to minimize uncorrect bolt tightening consequences.
Still we strongly recommend you to care about tightening torque.
Thin threaded bolts pull parts with much higher efficency than larger threaded ones.
Available only for 28.6mm ( 1'-1/8) "threadless" steer tube, standard 26mm road handlebar clamp.
Fatigue and strength tested, excedes UNI 10518 safety standards.

100% made in Italy