TaperHead 1 46g.(HyperCap & bolt included)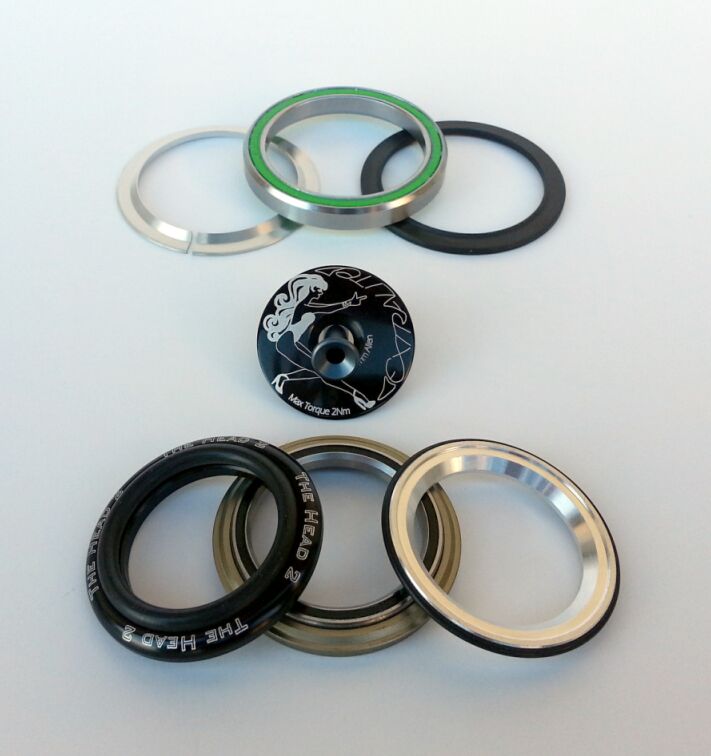 The weightweenie chioice.
Sealing: 4 RS + 2 O-Rings.
SHIS: ZS42/28.6 | IS52/40
Lower Stack: just cleareance.
Weight: 46g.(HyperCap & bolt included).
Upper Bearing: Radial micro cartridge.
Upper Stack: 8mm (from head tube to stem).
Lower Bearing: Stainless bidirectional cartridge.
Steer tube diameter: 1'1/8 - 1'1/2 (26,8mm-40mm).
Head tube bore diam: 42-52mm frame head tube*.
Finish: black/bronze anodized.
Graphics: laser etched.
(*) Frame standard 42mm (tolerance 41.95 to 42.00mm); measure refers to frame steer tube internal diameter measured at headset fitting level.
Warning: UPPER RADIAL MICRO BEARING CANNOT HANDLE UPSIDE-DOWN LOADS/SHOCKS.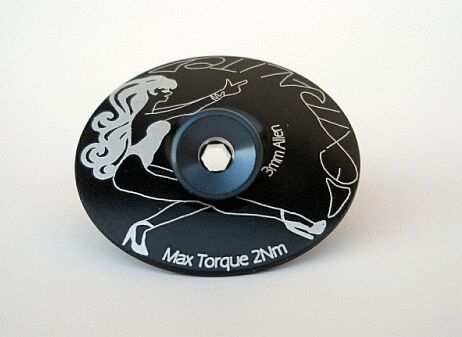 Suitable for x-c single crown or road forks only.


100% made in Italy