The Clamp 12gr.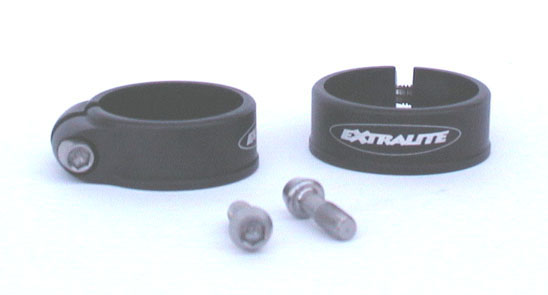 There is no rest for cnc machines!
Our latest offering has all of the Extralite's trade marks of fanatical engineering and ultra high quality.
Weight: 12gr.
Collar: Ergal 7075 T6.
Allen bolt: cnc stainless steel.
Finish: black hard anodizing.
Graphics: laser etched.
It's accurate design offers unique external and internal rounded edges for smooth look and good respect of your frame.
Avoiding sharp edges prevents fatigue stress on light weight aluminum or carbon fiber frames.
Available in the standard 31.8mm and 34.9mm diameters.

100% made in Italy