The Head 2 59gr.(HyperCap & bolt included)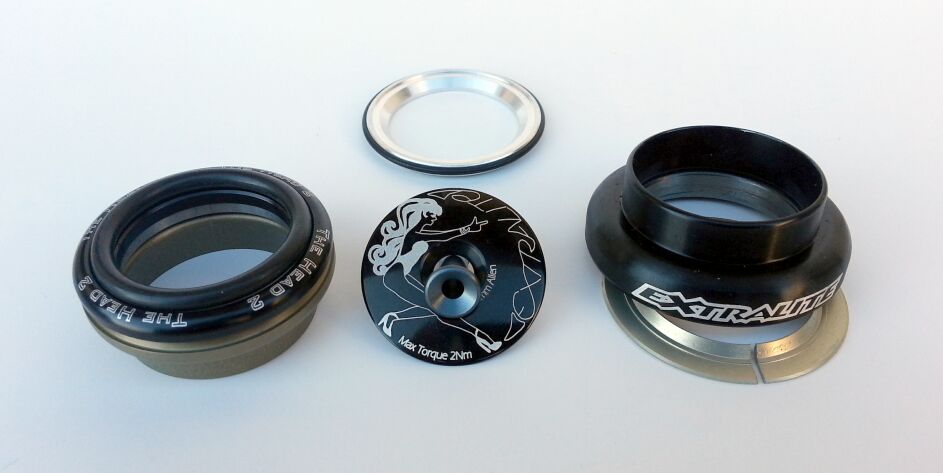 The weightweenie chioice.
Improvements are on every single part of the original The Head.

Slimmer, lighter and trickier: a real concentrate
of our Extralite high-quality engineering.
Sealing: 4 RS + 2 O-Rings.
Stack Height: 10.5 + 10mm.
Weight: 59gr.(HyperCap & bolt included).
Upper Bearing: Radial micro cartridge.
Lower Bearing: Stainless bidirectional cartridge.
Standard: 34mm frame head tube*.
Finish: black/bronze anodized.
Graphics: laser etched.
(*) Frame standard 34mm (tolerance 33.95 to 34.00mm); measure refers to frame steer tube internal diameter measured at headset fitting level.
Reduced vertical dimensions allow efficient bike layouts, as example you can use a longer
travel fork while keeping your actual bar level.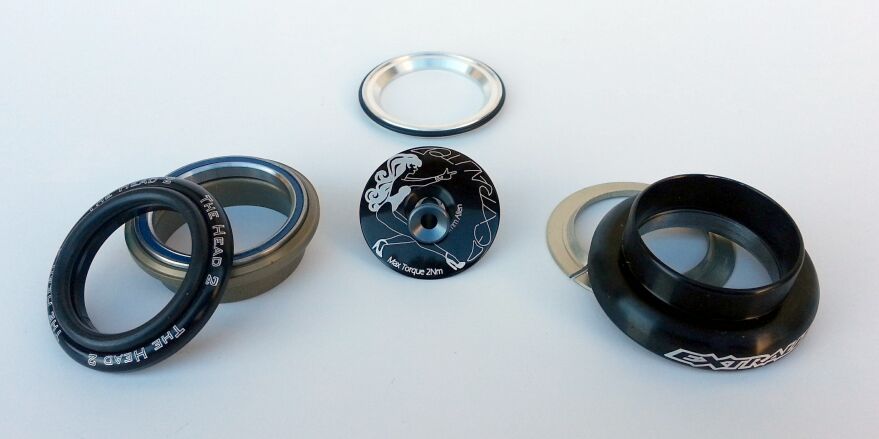 Japanese M-X technology shows how to divide upper bearing (micro-radial)
and lower bearing (stainless, bidirectional) steering functions; an ultra tricky layout
that shrinks headset upper section, reducing weight and improving your x-c raceing trim.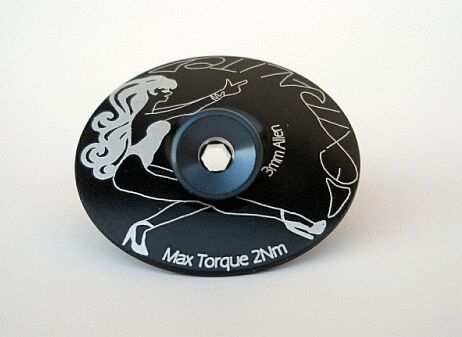 Warning: UPPER RADIAL MICRO BEARING CANNOT HANDLE UPSIDE-DOWN LOADS/SHOCKS.
Suitable for x-c single crown or road forks only.

Available in 1 1/8' standard size only.

100% made in Italy