TuboLite 26 1130gr.(pair)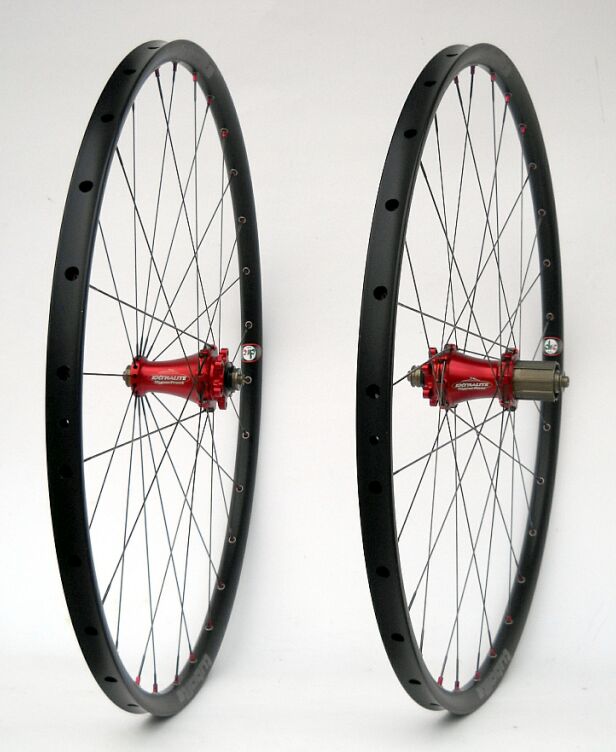 Solid tubular for x-country abuses.
Weight: 1130gr/set.
Hubs: Red HyperFront & HyperRear2.
Rims: 26" Alloy Tubolar with stainless eylets, w24 x h18mm.
Sealing: Soft-Touch external OR, 2RS bearings.
Spokes: MegaLite Straight-Pull, black, 3-butted-bladed, 28+32.
Standard: Front 100mm or QR15, Rear 135mm or QR12 (142mm, 142+).
Nipples: Red 7075 T6 Ergal, external.
Graphics: Laser etched.
Available versions, front wheel:
HyperFront (standard 100mm, 9mm dropouts).
HyperFront QR15 (15mm through QR).
HyperLefty (Lefty).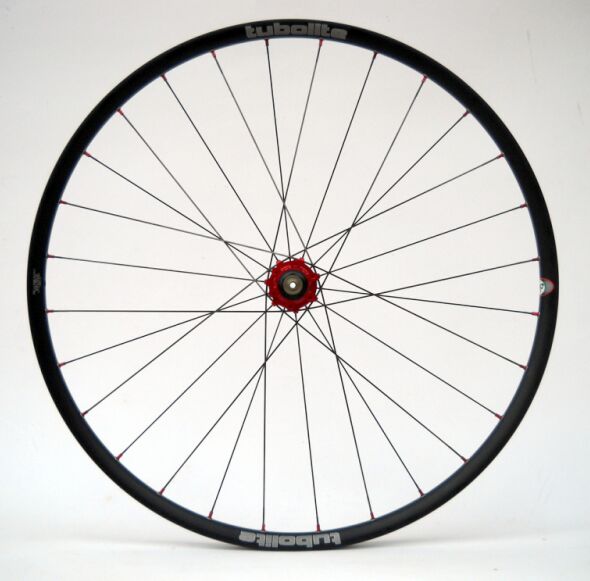 Available versions, rear wheel:
HyperRear2 (standard 135mm, 10mm dropouts).
HyperRear2 QR12 (standard 142, 142+, X-12).
HyperRear2 XD (Sram XX1 XD-Drive Compatible, standard 135mm, 10mm dropouts).
HyperRear2 XD QR12 (Sram XX1 XD-Drive Compatible, standard 142, 142+, X-12).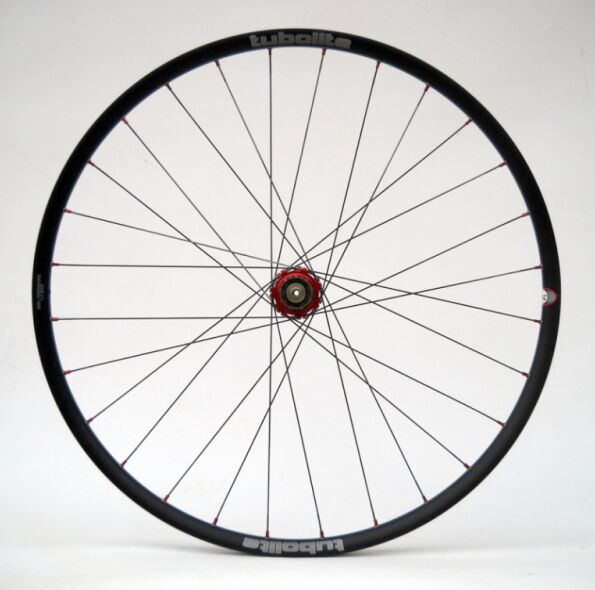 Option: HDC Hybrid-ceramic bearings.
These tools give you inspiration for impossible cornering and other manoeuvres you normally scare about.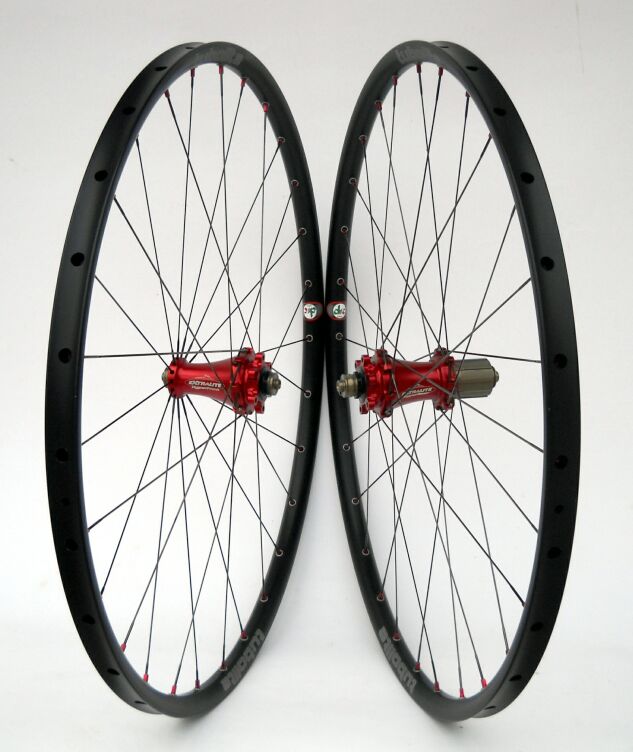 Superior wheel stiffness and reactivity allow quicker direction changes and extreme braking into the turns.
Both HyperFront and HyperRear2 hub feature "Micro Tuner" system integrated with the external seals.
Precise hub bearing setting ensures low bearing friction and no-play at the rim.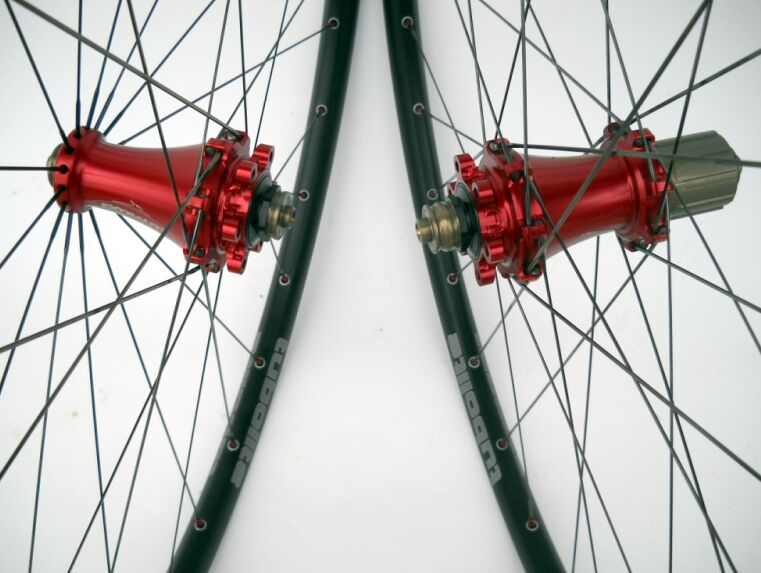 Additional external Soft-Touch Or seals enhance bearing and hub life.
Equipped with MegaLite custom spokes, extremely light and more aereodinamic than SuperSpoke.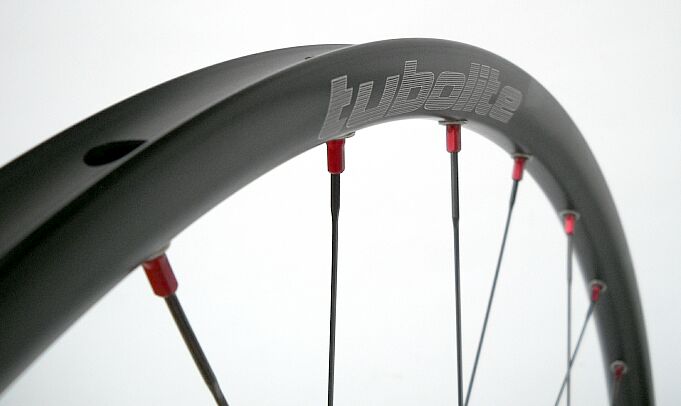 Eylet spreads breaking stress on wider rim areas.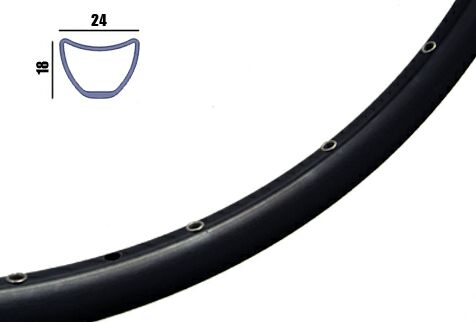 Straight-pull lacing enhances significantly the lateral rigidity and helps to transfer acceleration directly from drive to tyre.
Oversized hub flanges are also part of the secret, they reduce the high stress that disc brakes transfer to rims and spokes.
Wheelsets include spare spokes and are not supplied with quick releases.

100% made in Italy