UltraClimb E45 990gr.(pair)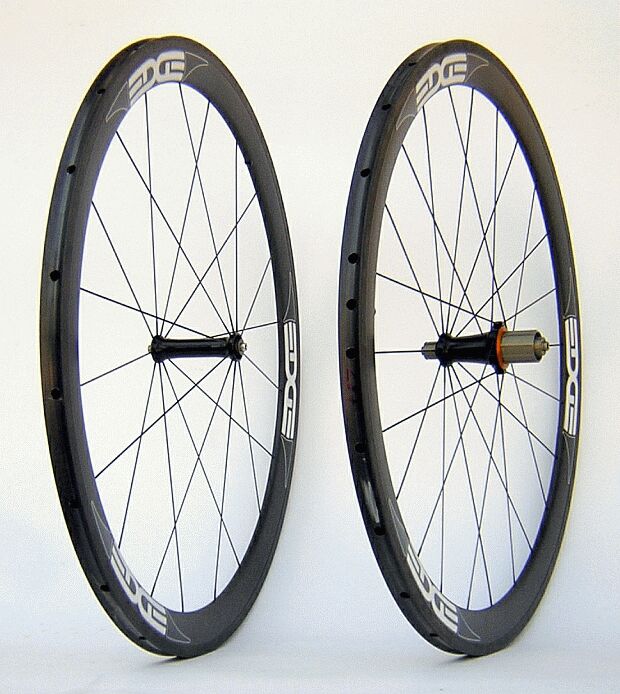 Versatile to the edge.
Weight: 990Gr / set.
Hubs: Extralite UltraHubs SP/SPM.
Rims: Hi-tech carbon tubolar, EDGE 1.45 (46mm).
Compatibity: Shimano/Sram, Campagnolo, 10&11 speed compatible.
Spokes: straight-pull, black, 3butted-bladed, 20+24.
Nipples: internal, self locking.
Graphics: EDGE decals.
Option: "Zero" Hybrid ceramic bearings.
Consider these wheels as the most versatile of our road lineup.
They are an excellent combination: stiffness, lightness, quickness and aeodynamics for a really wide range of uses.
The low-mass 46mm medium-high profile rims give excellent reactivity under acceleration and help you mantaining the quickly reached speed with a considerable aerodynamic effect.
Razor edge handling with predictable reaction under change of direction.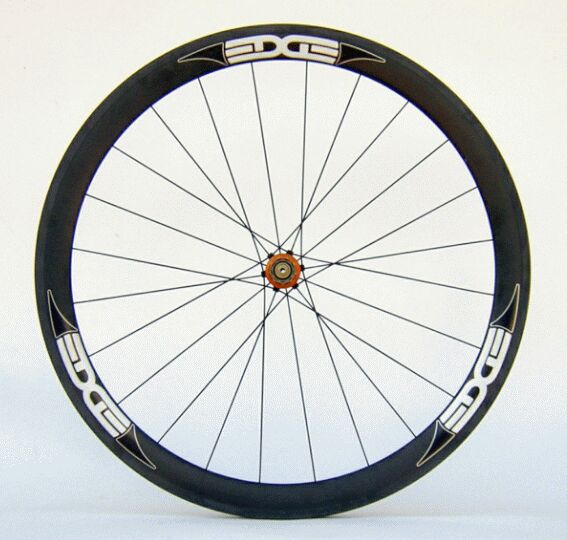 Internal Nipple layout reduces air resitance during wheel rotation and enhances the overall areodynamic effect of the wheel.
The hexagonal Ergal nipples feature nylon thread-lock that enhances lacing stability and minimize trueing maintenance.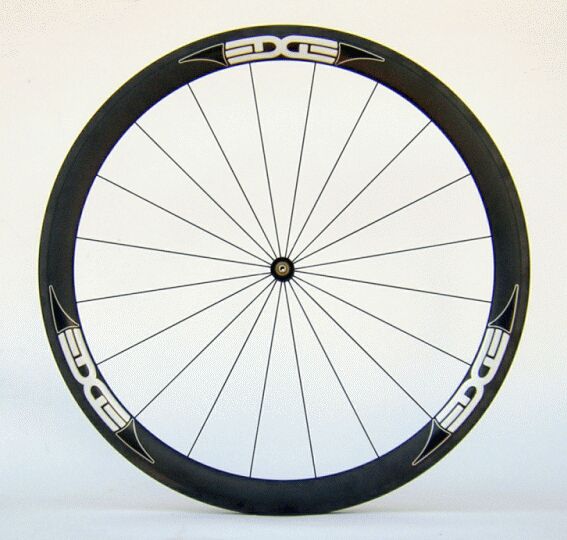 The surface material of Edge Composite rims enables unparalleled braking performance, dry or wet.
Straight pull spokes increase sprinting reactivity and wheel stiffness with considerable weight reduction.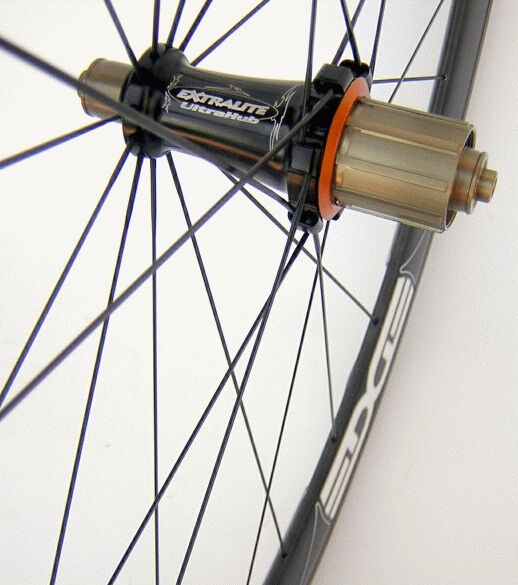 Both front UltraFront SPM and UltraRear SP hubs feature external "Micro Tuner" system.
The precise "Micro Tuner" action is very easy to operate, it ensures perfect hub bearing setting.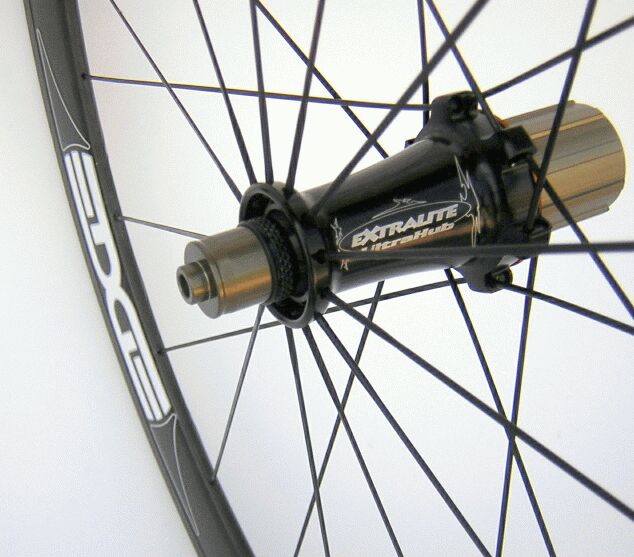 Result: low bearing friction and no-play at the rim.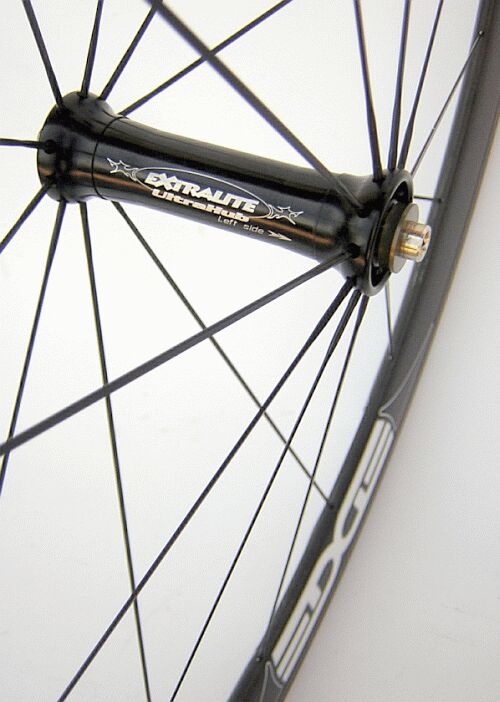 Extra wide camber enhances lateral stiffness with no weight penalty.

Optional bearings
ZeroUp-R ceramic balls bearings sport the latest generation of hi-tech features: Grade 3 Balls made in USA, Magnetite Rust Proof Finish, ABEC 5 Precision,Silicone VV Seals, 3 Times Cryogenic Race Treatment.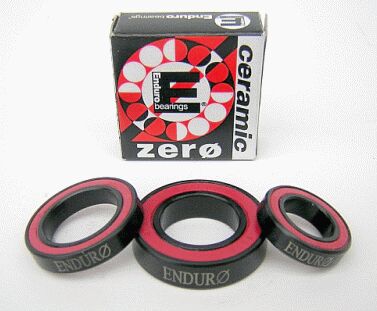 Please read general informations about Hybrid-Ceramic bearings durability.
As every Extralite products UltraHubs exceede UNI/DIN Safety standards. Safety tests simulate a very strong 90kg (200lb) rider output.
Wheelsets include spare spokes and are not supplied with quick releases.

100% made in Italy