UltraDisc ECT 1080gr.(pair)
Edge Carbon Tubolar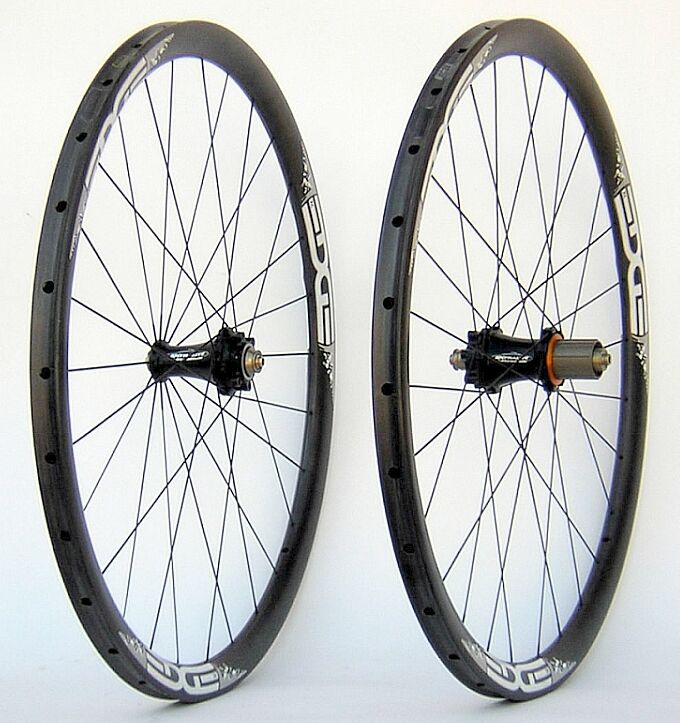 Confidence inspiring.
Weight: 490 + 590 gr.
Hubs: Extralite UltraHubs SPD.
Rims: EDGE XC-24 Carbon Tubolar.
Sealing: external soft touch OR and 2RS bearings.
Spokes: straight-pull, black, 3-butted-bladed, 28+28.
Nipples: Ergal, internal, self-lock, hexagonal.
Graphics: EDGE decals.
Option: HDC Hybrid-ceramic bearings.
These tools give you true inspiration for impossible cornering and any manoeuvre that you normally scare about.
The extreme low mass rims allow an impressive accelerating reaction while reducing the gyroscopic effect to the minimum that a human could ever have experienced, this allows also quicker direction changes and extreme braking into the turns.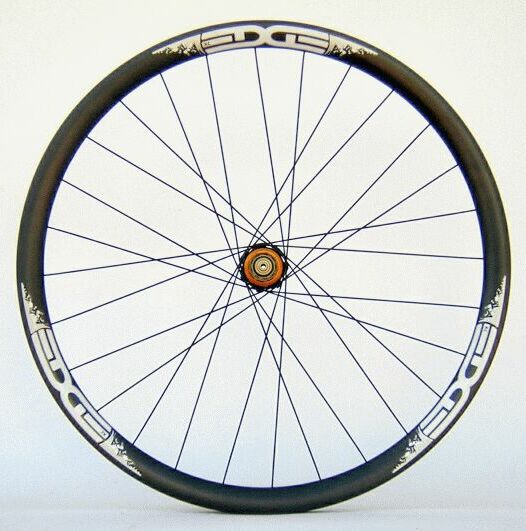 Internal Nipple layout reduces air resitance during wheel rotation and enhances the overall areodynamic effect of the wheel.
The hexagonal Ergal nipples feature nylon thread-lock that enhances lacing stability and minimize trueing maintenance.
Sprinting, hill-climbing and then downhilling responsiveness have never been that quick.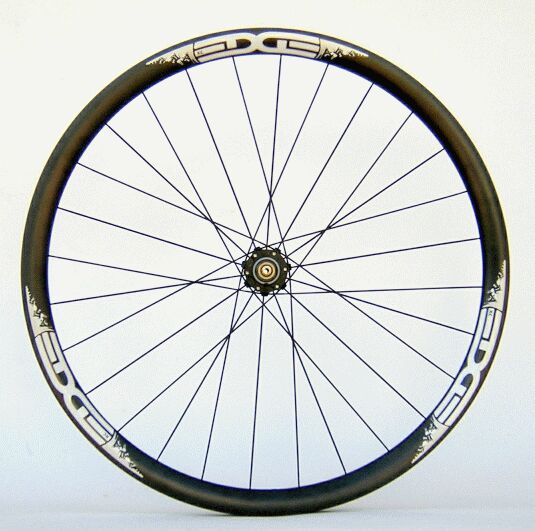 Straight-pull lacing transfers acceleration from drive to tyre.
Straight pull radial lacing gives you the highest possible lateral stiffness.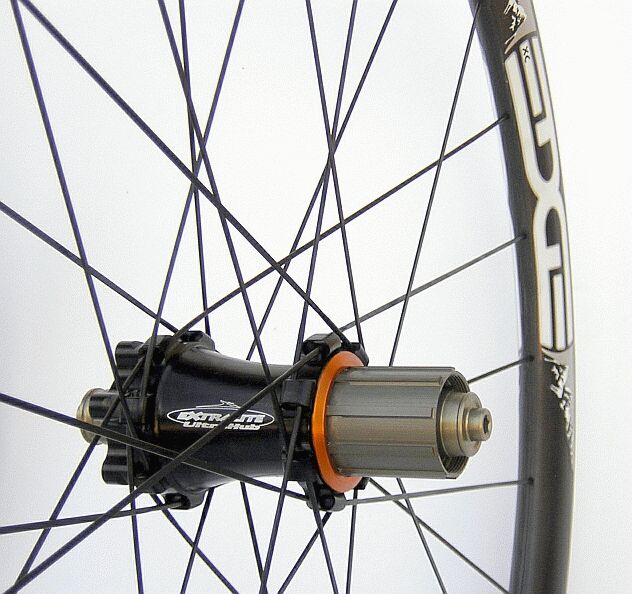 Oversized hub flanges are also part of the secret, they directly reduce the high stress that disc brakes transfer to rims and spokes.
Additional external sealing enhance bearing and hub life.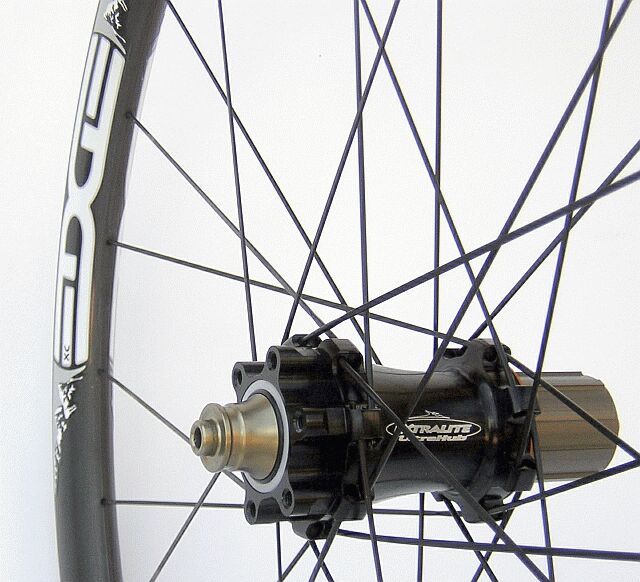 Both front and rear UltraHub feature "Micro Tuner" system just behind removable external seals.
The precise "Micro Tuner" ensures perfect hub bearing setting: low bearing friction and no-play at the rim.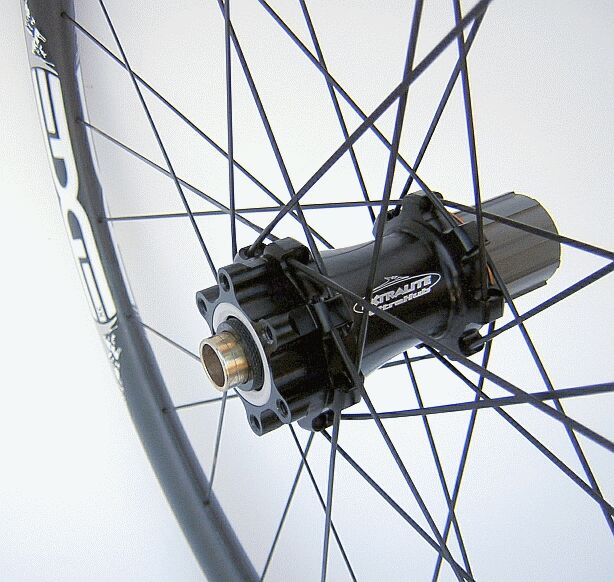 Wheelsets include spare spokes and are not supplied with quick releases.

100% made in Italy