UltraFront SX 49gr.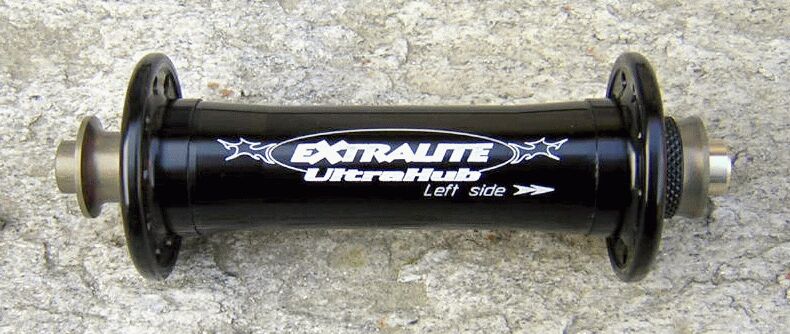 Swiss watch detailing.
Weight: 49gr.
Material: special 7075TX.
Bearings: 2x6801-2RS ABEC5 cartridges.
Micro-Tuner: quickest bearing preload system.
Finishing: "hart coat" sides, black anodized body.
Construction: 14mm oversized hi-engineered axle.
Graphics: laser etched.
Optional: ZeroUp-R hybrid-ceramic bearings.
Radial lacing is allowed on internal and external flange side and only with D/B spokes (central section equivalent to Ø 1.5mm).
Micro-tuner allows an easy and quick bearing preload adjustment, no-tools required!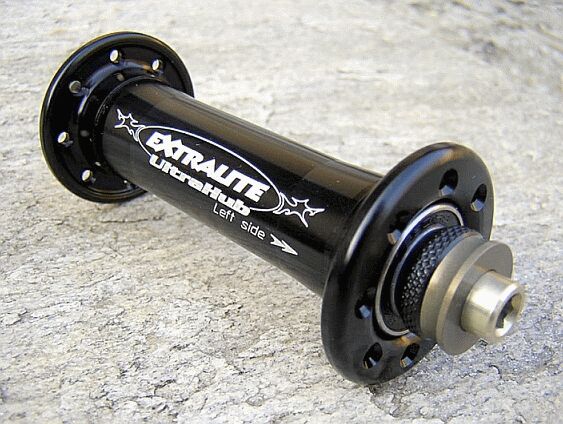 Flanges recive our new special treatments (military standard) to handle radial lacing stress.
To minimize torsional static forces flanges self-align under spoke lacing tension.
Hi-performing custom wheels have never been that easy to build.
Here you find pre-calculated spoke lenghts, spoke patterns and wheel building tips.
Optional bearings
ZeroUp-F hybrid-ceramic balls bearings sport the latest generation of hi-tech features: Grade 3 Balls made in USA, Magnetite Rust Proof Finish, ABEC 5 Precision,Silicone VV Seals, 3 Times Cryogenic Race Treatment.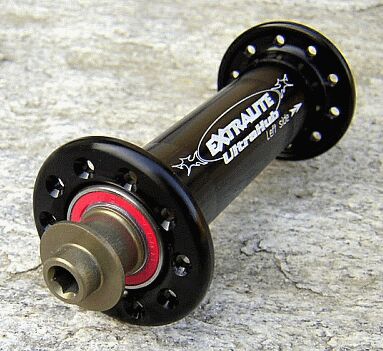 Please read general informations about Hybrid-Ceramic bearings durability.
As every Extralite products UltraHubs exceede UNI/DIN Safety standards. Safety tests simulate a very strong 90kg (200lb) rider output.

100% made in Italy