UltraDisc NT7 1160gr.(pair)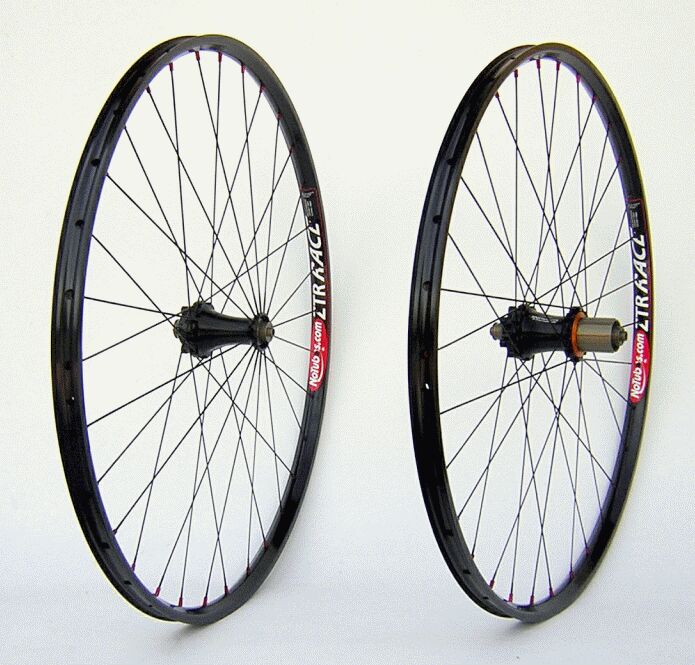 Limited edition, racers only.
Weight: 530* + 630* gr.
Hubs: Extralite UltraHubs SPD.
Rims: NoTubes ZTR Race 7000.
Sealing: external soft touch OR +2RS bearings.
Spokes: straight-pull, black, 3-butted-bladed, 32+32.
Finishing: black anodized.
Graphics: NoTubes decals.
Nipples: red Ergal.
Option: Hybrid ceramic bearings.
* the supplied NoTubes "valve stems" and "yellow tape" add 12+12 gr.
UltraDisc NT7 come with original NoTubes "valve stems" and special 25mm "yellow tape" roll.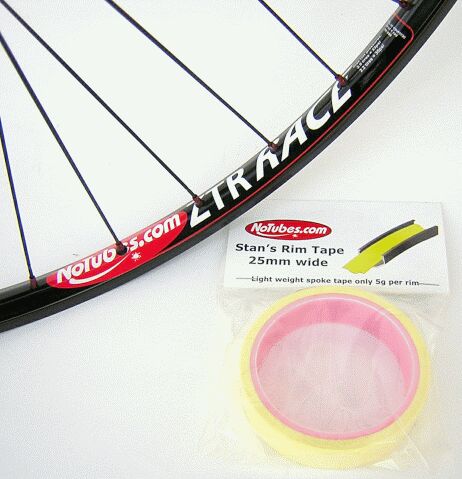 Straight-pull lacing transfers acceleration from drive to tyre.
Straight pull radial lacing gives you the highest possible lateral stiffness.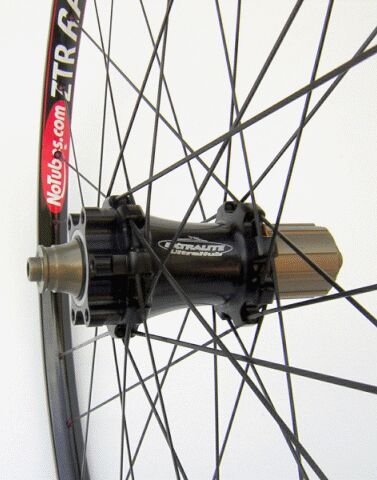 Oversized hub flanges are also part of the secret, they directly reduce the high stress that disc brakes transfer to rims and spokes.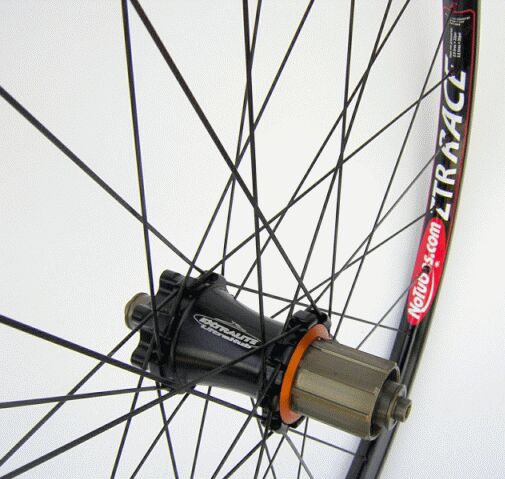 Additional external sealing enhance bearing and hub life.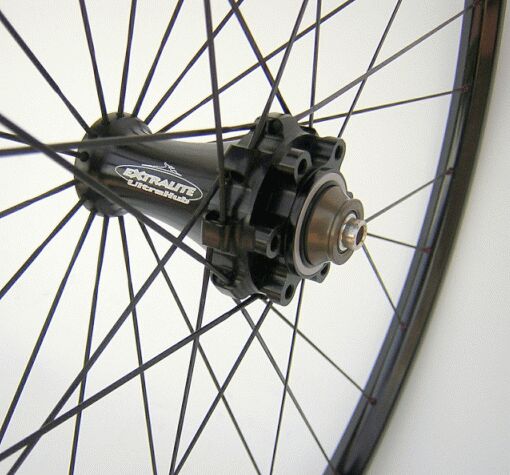 Both front and rear UltraHub feature "Micro Tuner" system just behind removable external seals.
The precise "Micro Tuner" ensures perfect hub bearing setting: low bearing friction and no-play at the rim.
Wheelsets include spare spokes and are not supplied with quick releases.

100% made in Italy