E-Bones W from479g.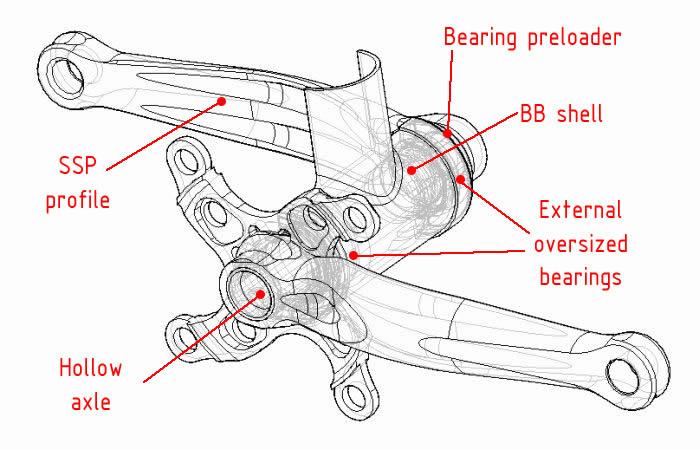 New generation E-Bones: a huge increase in performance and bearing durability.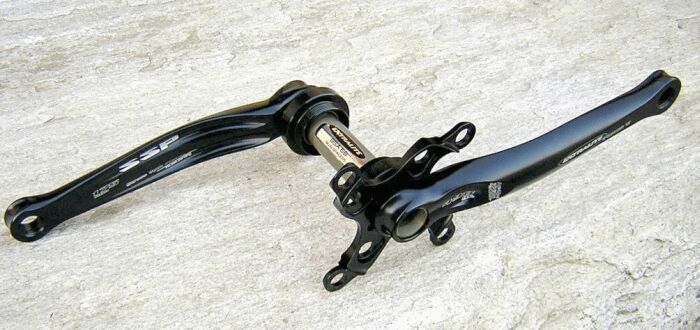 Developed with our hyper-accurate dimensioning, they include our proprietary design:
Stress Split Profile
That means hi-torsional rigidity with unmatched weight.
How does it work?
Torsional and bending stresses are split into separate crank areas enhancing rigidity/mass ratio in every pedalling phase.
Weight: 498*g/set
Sizes: 175 or 172.5mm.
Bearings: external 30 42.
Spider: standard 104mm / 64mm.
Finishing: black anodized.
Q-factor: 160mm with BSA 68 BB shell.
Spindle: integrated 22mm axle.
Graphics: laser etched.
Option: Hybrid ceramic bearings.
* Cranks weight with complete BB assembly for BSA68 and BB30 model(see talbe below).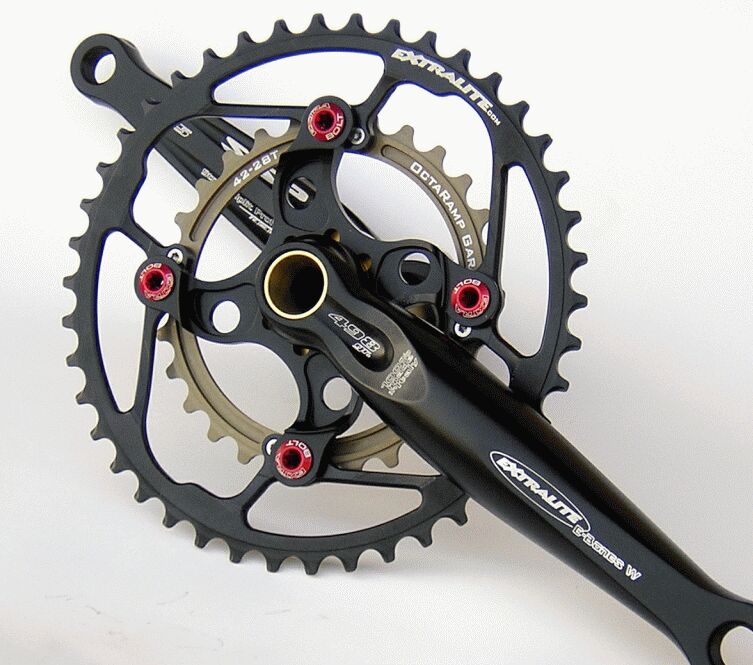 E-Bones W are avaiable for different BB shells.
Check this table to identify your BB model (precisely measure it).
Model

Q factor

Individual Weights

Chainline

Compatibility

E-Bones W
Bsa68

160 mm

498g.

48.7 mm

BSA68mm


E-Bones W
Bsa68/73

165 mm

502g.

51.2 mm

BSA 73mm

or BSA68mm,
BSA68mm + type E derailleur,



(not compatible with
BSA73mm + type E derailleur).

E-Bones W
BB30-68

160 mm

498g.

48.7 mm

BB30 68mm wide

E-Bones W
BB30-73

165 mm

502g.

51.2 mm

BB30 73mm wide

E-Bones W
BB91-42

160 mm

482g.

48.7 mm

BB91-42


E-Bones W
Press fit 41

165 mm

483g.

51.2 mm

BB91-41A , BB89, some BB92


BB shell with a 41mm bore and a width of 91 or 92 have to be reamed down to 89.5min - 90mm max

Not Compatible

-

-

-

BB91-41B or BB86

E-Bones W
PF30-68

160 mm

498g.

48.7 mm

PF30-68

E-Bones W
PF30-73

165 mm

502g.

51.2 mm

PF30-73

Please specify BB details at your ordering.

Hyper accurate Finite Element structure analysis minimizes stress concentrations and improves fatigue resistance.

More than an hour of state-of-art 3D milling technology.
These 3D sculptures can handle your sprinting efforts like no other metal cranks,
SSP technology works for you!
New integrated design employes massive 30-42mm bearings (bigger than Shimano XTR). The external positioning enhances axle rigidity.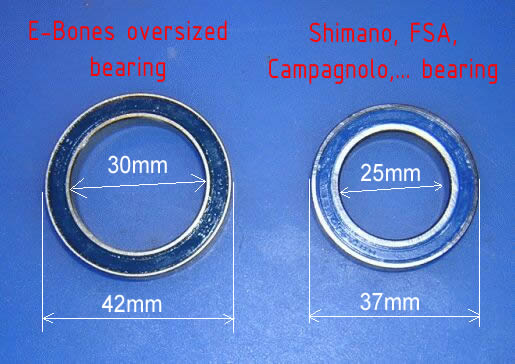 New bearings weight more than light-Isis ones but feature 50% bigger balls. 3.5mm balls can manage loads better and with much less sensitivity to lateral loads, water and dirt.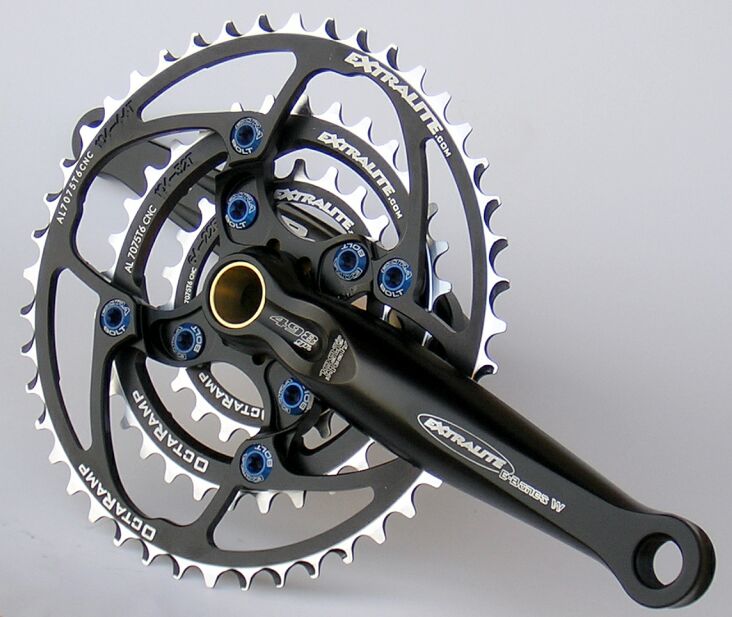 E-Bones: the most sophisticated crankset ever made.
| | | |
| --- | --- | --- |
| E-Bones will performance at their best with OctaRamp | | |
E-Bones excede UNI safety standard fatigue tests.

100% made in Italy