Ultrabars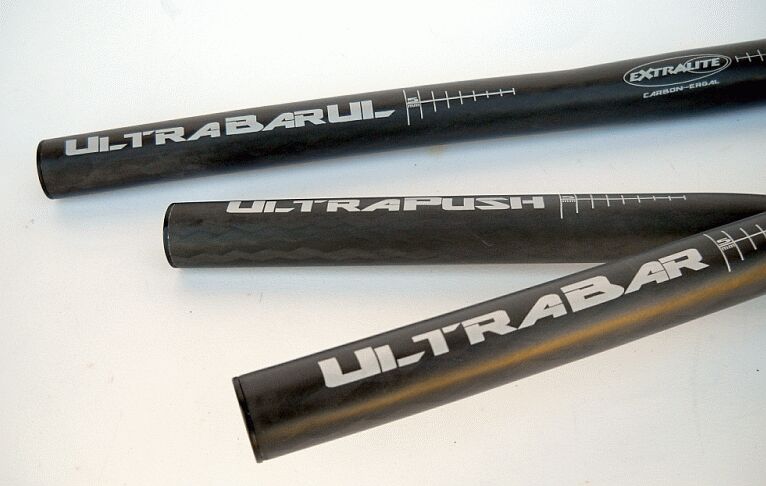 The smart combination of high-grade composite fibers and extreme alloy butting technology allows us to produce the safest lightweight handlebars on the planet.
How can the 25.4mm standard beat 31.8mm?

Type:

UltraBar UL

UltraBar

UltraPush -discontinued-

Weight:

98 g.

105 g.

135 g.

Diameter:

25.4mm

25.4mm

25.4mm

Width:

560mm *

580 or 560mm *

600mm *

Bend:

4°

4°

6° + 6°

Rise:

-

-

15mm

Bar end

Compatible

Material:

Carbon Ergal composite

Finish:

Matt natural Carbon, positioning graphics
* Shorter lengths are available upon request

Download user manual
Hundreds thousands of fatigue test cycles, exceeds EN safety standard requirements!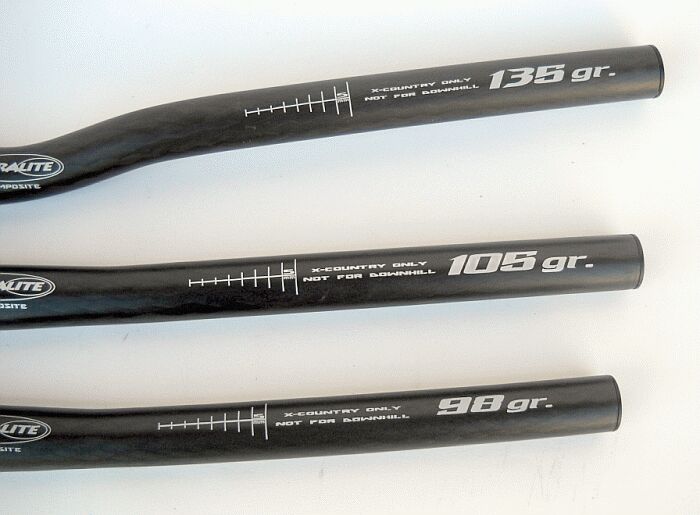 This handlebar is the results of an innovative composite technology: carbon fibers are directly woven in a tubular pattern with no junctions and are then molded at very high pressure onto a high-grade butted alloy tube. By contrast, conventionally-wrapped handlebars are made with joined sheets of carbon fiber fabric and are then molded at only rather moderate pressure.
Benefits from a more efficient fiber orientation are a much more constant wall thickness, and a drastic reduction of weight and critical areas.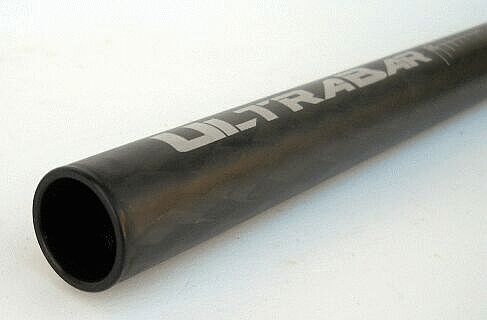 UltraBar, UtraBarUL and UltraPush exceed EN standard fatigue and static test requirements.
Useful graphics enable fast and precise lever and shifter positioning.

Warning:
UltraBar,UltraBar UL and UltraPush should be only used in combination with a stem that features well rounded edges at the bar clamp (bar clamp diameter: 25.4mm), such as our just like Extralite UltraStem UL3.