UltraRear SLX 139g.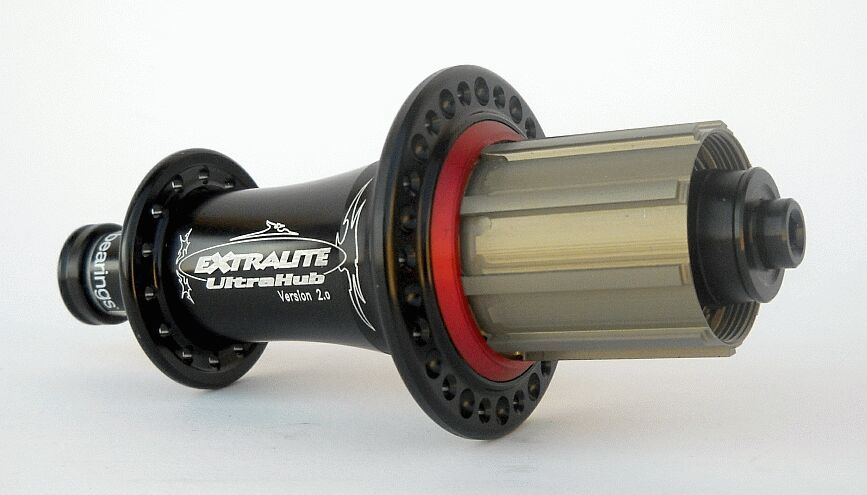 High performance with the ease of regular elbowed spokes.
Weight: 139g.
Drillings: 20h,24h,28h,32h.
Material: special AL7075TX & Grade5 titanium.
External Bearings: 6803-SRS/6803-2RS ABEC5 cartridges.
Internal Bearings: 6903-SRS ABEC5 main axle & Ertalite® bushing.
Compatibility: Shimano-Sram 8/9/10S, Campagnolo 9/10/11s, Shimano 11S.
Axle construction: multishaped 17mm, milled to micro tolerances.
Body construction: 3D multiaxial machining, all in 1 stage.
Finishing: black anodized body, "hart-coated" axle-ends.
Micro-tuner: the quickest bearing preload system.
Freewheel: Hyper engineered 2pawls OR-Drive.
Graphics: laser etched.

Optional: ZeroUp-R hybrid-ceramic bearings.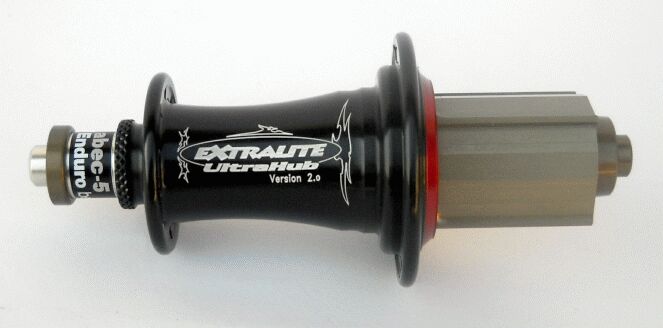 Micro-tuner: our easy and quick external bearing preload system that ensures precise tuning, smooth running and no play at the rim.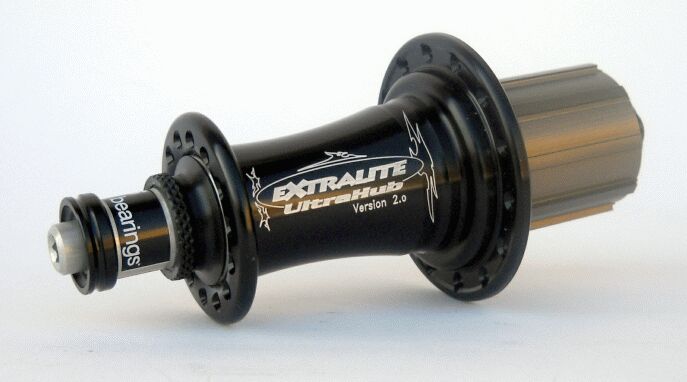 Equipped with ABEC5 cartridge bearings featuring Grade 5 Chromium Steel Balls, 52100 Hi-Carbon Chromium Alloy Races, Nylon-Graphite Ball Retainers, Removable Snap Ring Seals. Fully serviceable.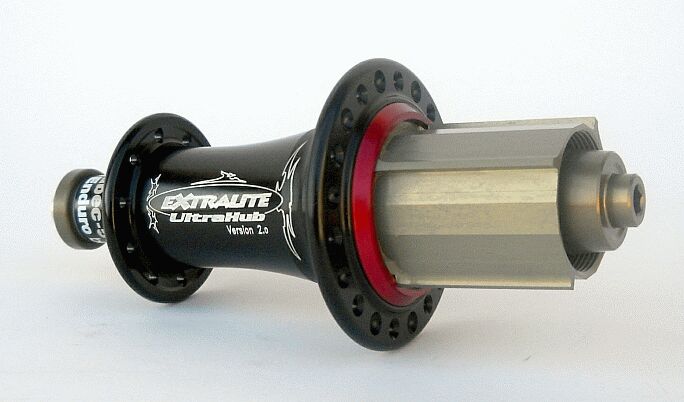 Special low friction SRS axial seals on main hub bearings, 2RS protective seals on freewheel bearing.
Titanium ratchet wheel with a precise 30T pawl engaging system.
Camber details:
To further optimize wheel stiffness we provide specific Campagnolo and Shimano/Sram axle-ends that are optimized around the cassette dimensions of each manufacturer's standard.

The black finished "Extreme Camber" axle-ends allow Shimano/Sram setups to gain 1.5mm more camber on the drive side. This makes UltraRear SX equipped wheels at least 5% laterally stiffer than any other hub on the market.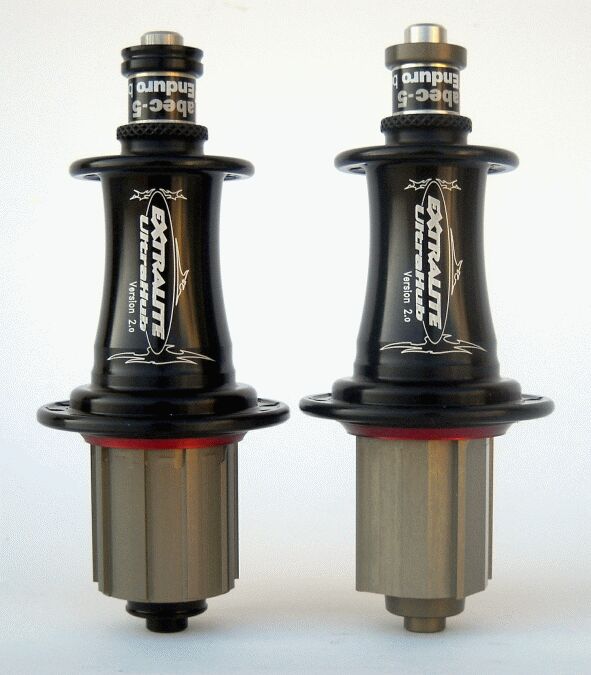 High-performing custom wheels have never been this easy to build!
Here you will find pre-calculated spoke lengths, spoke patterns and wheel building tips:
Optional bearings
ZeroUp-R ceramic balls bearings sport the latest generation of hi-tech features: Grade 3 Balls made in the USA, Magnetite rust proof finish, ABEC 5 Precision, silicone VV Seals, 3-times cryogenic race treatment.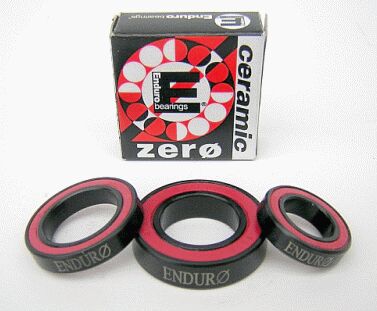 Please read general information about Hybrid-Ceramic bearings and their durability.
As with all Extralite products UltraHubs exceed UNI/DIN Safety standards. Safety tests simulate a very strong 90kg (200lb) rider's output.

100% made in Italy