F-1 X-link 1980gr.(4.4Lb.)

v e r s i o n 3 . 0
"X-link" Rear Suspension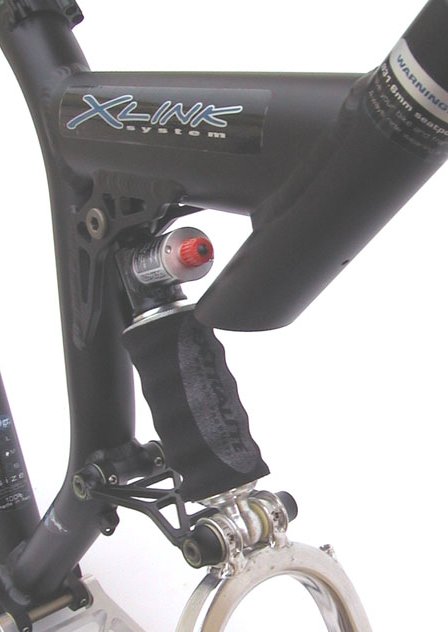 The "X-link" system offers a true linear response, suitable for the riders who want a full suspended racer that feels like a rigid one while sprinting on the pedals, but with more climbing traction, braking, cornering and descending control.
Unique, race specific, linear suspension ratio doesn't require lockable shocks.
With a hardtail's agility, quickness and weight the F-1 gives you the best weight/performance ratio ever dreamed for x-c racing.

ShockGun(235gr.)
Extralite fits the F-1 with the Planet's lightest
"coil-over" shock.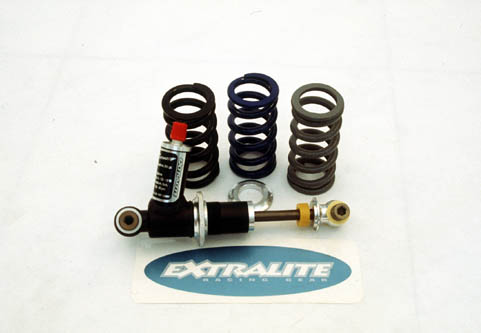 Coil-over shocks offer better response and reliability than anything else.
Technical Specifications
* Pressurized, separate air/oil reservoir.
* Speed sensible damping, fully tunable(internally).
* Excellent dimensional ratio: lenght 152mm, stroke 44mm.
* Damper weight: 140gr. (oil included); Chrome Silicon springs from 95gr.
* Exclusive hi-tech graphite composite double lips seals, will last for years.
* Hard anodized 7075 T6 shock shaft, featuring ultra smooth (sub .002) surface treatment.
* Fully rebuildable it offers a very wide tuning range to match idividual damping preference.
maximum MOUNTAINBIKE
"Surprisingly supple rear shock...Shock action is far plusher than we expected"
Gallery
F1 Race Disc 9430gr.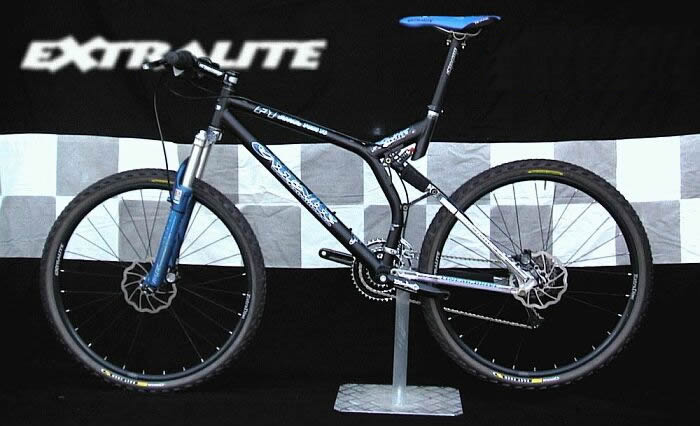 F1 Race Disc 9430gr.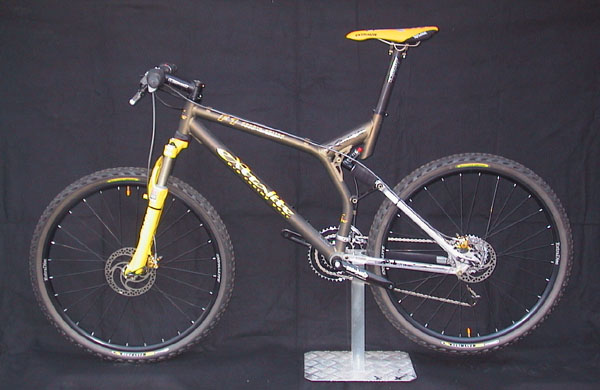 F1 Race Custom 8570gr.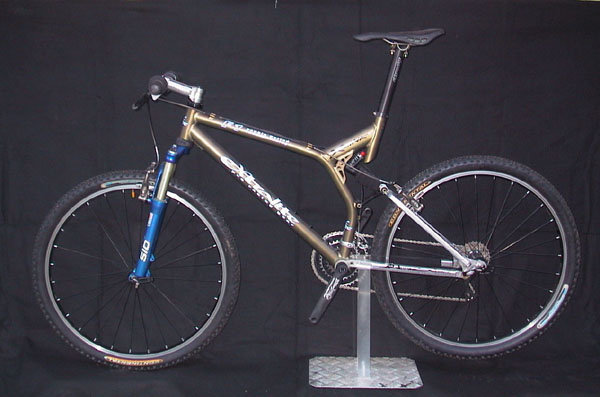 F1 Custom 2x9 8940gr.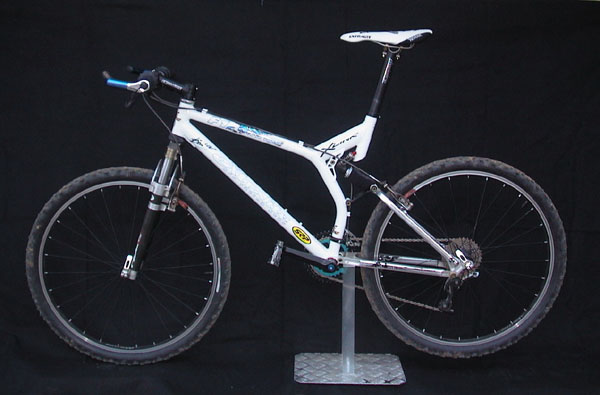 100% made in Italy