HyperBoost3 R
148
g. (24h-XD-HDC)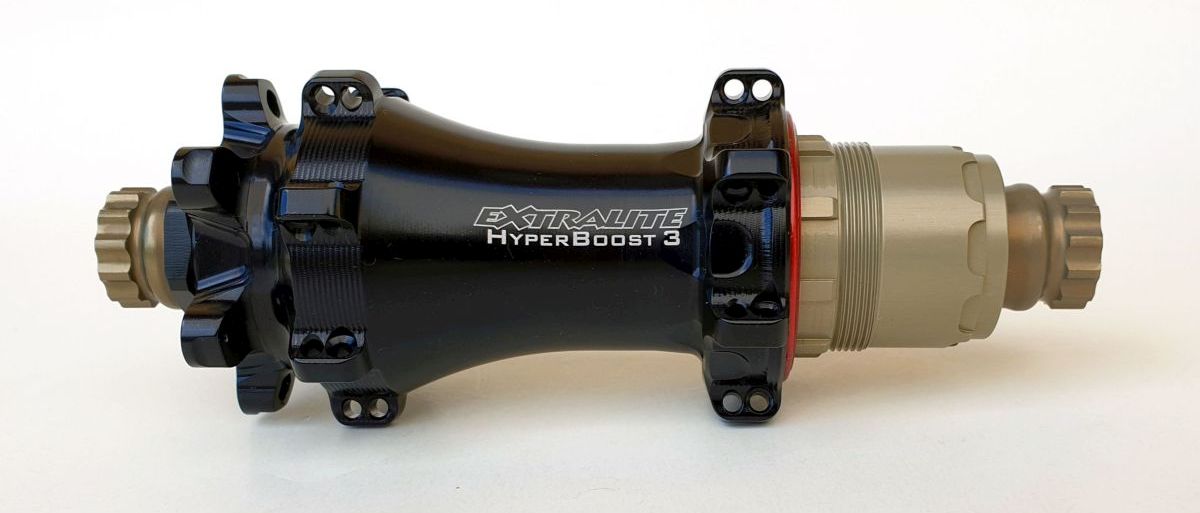 Sturdy, precise and incredibly light.
Weight: 148g.(28h-XD-HDC)
Material: special 7075TXX
Available Drillings: 24h, 28h
Spokes: up to Ø2.6mm, Steel, Berd, Carbon
Frame standard: 148mm thru-axle "Rear Boost"
Cassette standards: Sram XD-Drive, Shima M11s or Shima M12s
Freehub system: 3rd generation of Extralite's hyper engineered front engagement
Freehub seals & bearings: durable polyurethane Lip seal, 2x 6803-2RS sealed cartridges
Hubshell seals & bearings: external Soft-Touch O-r seal, 2RS sealed cartridges 6903+6803 (*option 2x6903-2RS)
Axle construction: 17mm, multi-shaped and individually lapped to micro tolerances
Bearing options: ABI Enduro 440-stainless, HDC Ceramic, XD15 Ceramic
Micro-Tuner: super accurate external bearing preload system
Finishing: black anodized body, "hart-coat" freehub and axle-ends
Graphics: laser etched
*Option: 6903-2RS bearing (17-30-7mm) on disc side for heavy duty use.
Bearing
Options

Pre-calculated spoke lengths, spoke patterns and wheel building tips.

Freewheel Options

Manual
Combine HyperBoost3-R with Black-lock and get a super-stiff tricky assembly.

The overall hub system is the world lightest and employs bigger bearings than most competitors.
Freehub employs 2 corrosion resistant stainless bearings (6803-2rs), hubshell rotates on a"heavy duty"
(6903-2rs) corrosion resistant stainless main bearing that can handle 250kg and a low friction (6803-2rs) bearing on disc side.
The "heavy duty" 6903-2RS at disc side is also available as option.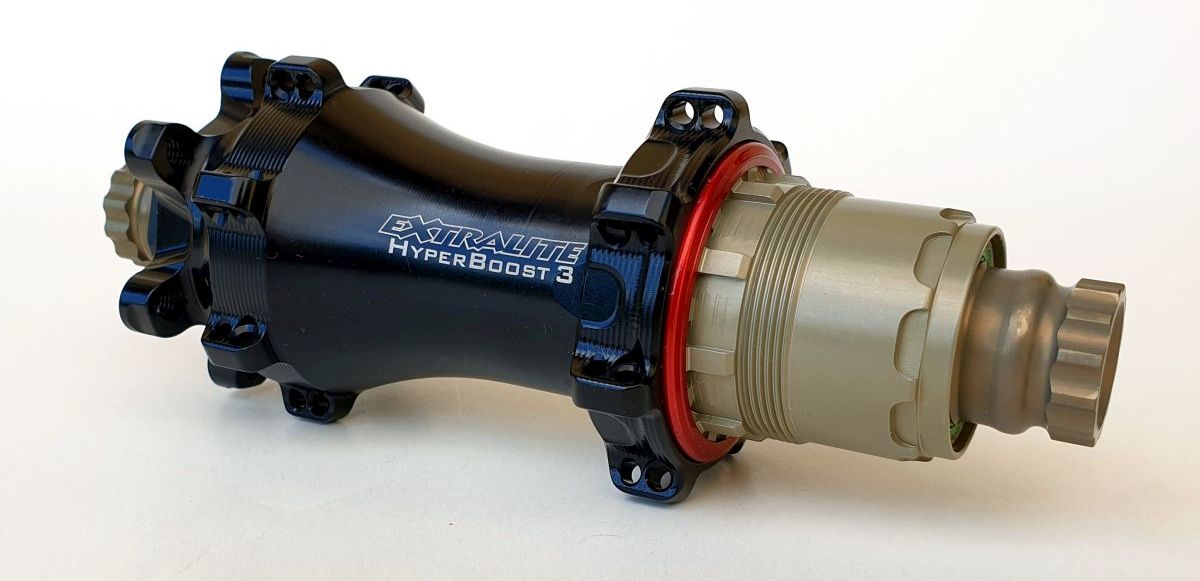 Bigger bearings are mounted onto a bigger 17mm diameter axle, multi-shaped and individually lapped to micro tolerances.
This creates a stiffer assembly that significantly increases bearing durability and hub stiffness.
Micro-tuner ensures a very precise bearing setting: minimum bearing friction with highest bearing durability and no play at the rim.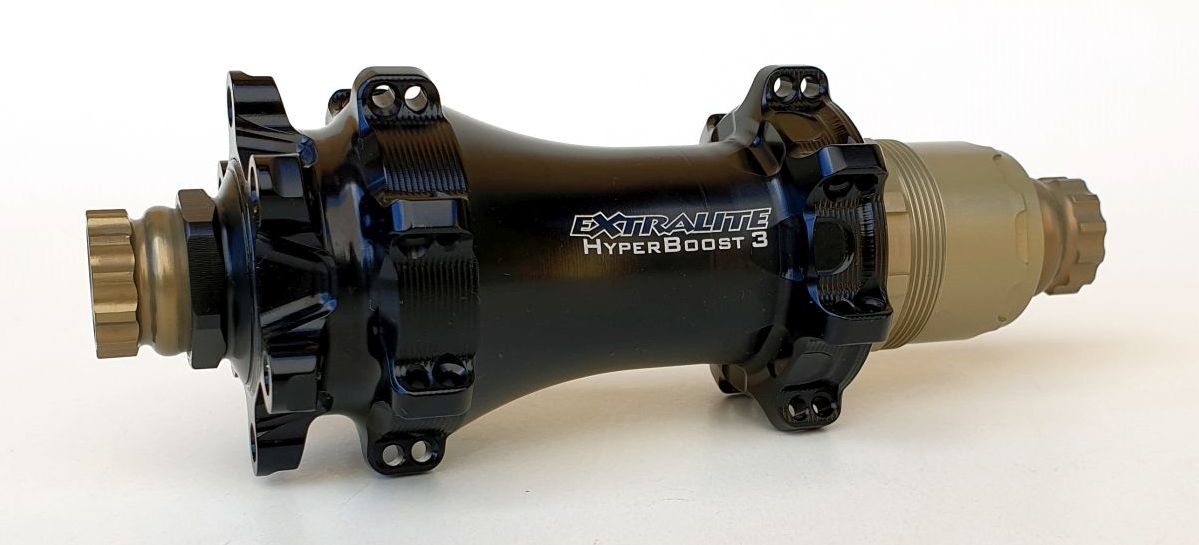 Additional external Soft-Touch O-ring seals keep dust and moisture away from the 2RS bearing seals promoting bearing longevity.
Third generation of Extralite's front engagement system increases the gap with the competition.
20% lighter floating-ring enhances engagement quickness and also reduces noise and drag.
Newly developed hubshell splines increase overall lifespan over 35% and simplifies maintenance.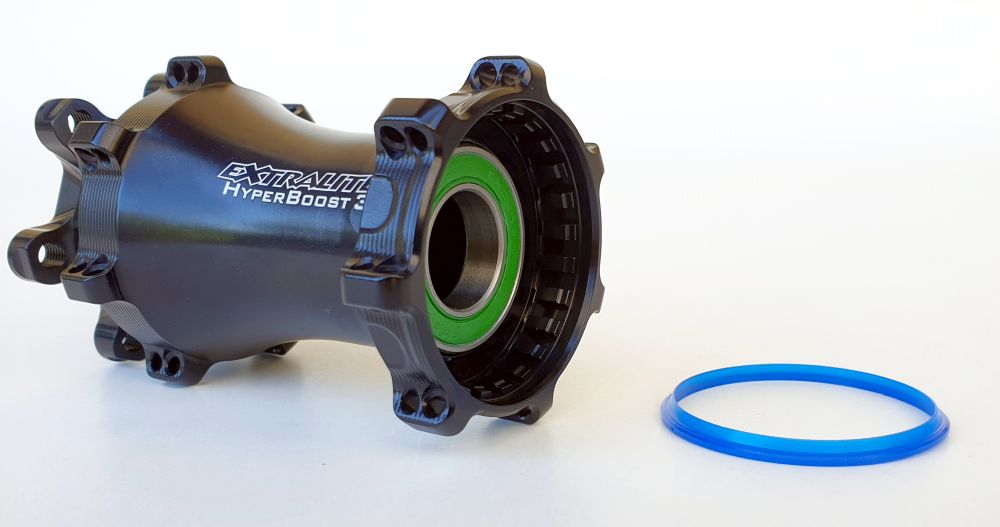 Specifically designed long-life polyurethane Lip seal protects the freewheel mechanism from the elements..
Straight pull spokes increase wheel stiffness, reduce lateral flex and increase reactivity under torque transmission.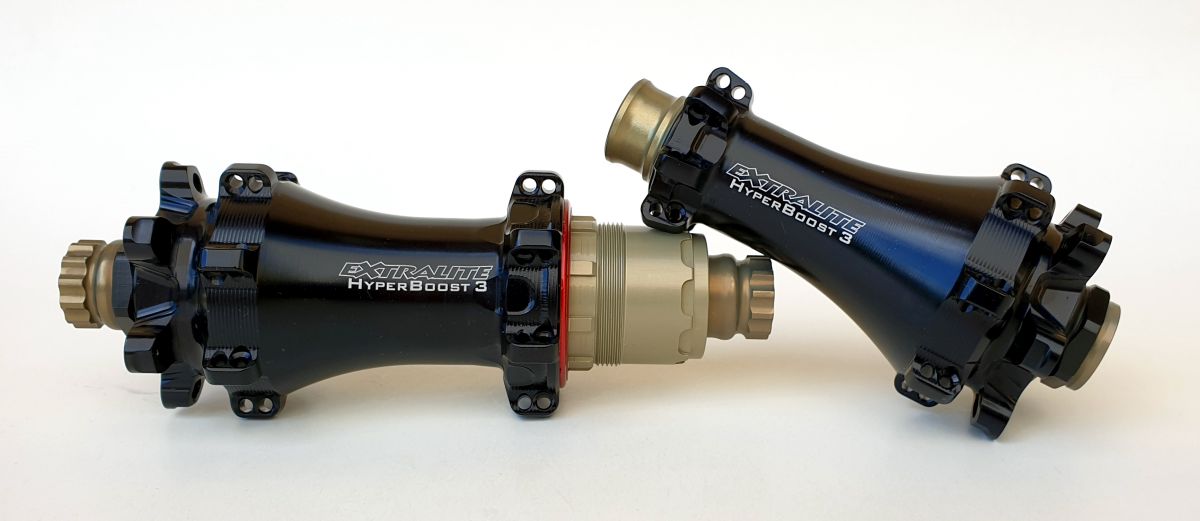 All this offers a sensible weight reduction and is well compatible with Berd spokes too!

100% made in Italy